The brands considered outstanding today are the ones that produce captivating and fascinating content. Only through digital marketing tools can the Shopify platform bring videos, podcasts, social media posts or blog articles to the public. Marketing tools are the invisible foundation of a strong marketing strategy.
There are more than a hundred marketing tools out there. However, while some are affordable, some are very expensive and too difficult to use to implement marketing strategies.
Have you ever wished that you had more time, employees or even enough resources to help you run your dropshipping business? The good thing is that the best Shopify marketing apps can get your back. They can drastically cut your workload and simplify tasks that otherwise would have taken a very long time. From importing products in only one click to designing logos on your phone, with these tools, running a business as a single individual has never been easier. 
This article will focus on the 10 best marketing tools you should use to run a Shopify dropshipping store.
1. Email Marketing Apps
Shopify store owners use email marketing apps to create email campaigns, send out email blasts or newsletters, organize different email lists, track and analyze results. They support overall email marketing strategy by acting as a hub for all email campaigns sent, automated sequences like abandoned cart emails or one-off announcements of the existing customers.
Some of the email marketing services include: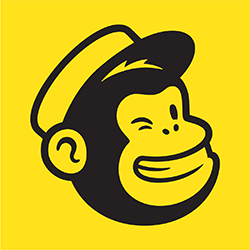 Mailchimp: Mailchimp is the best email marketing service for Shopify, free to use for up to 2,000 contacts. It also includes up to 10000 sends per month and a daily limit of 2000. Paid plans start from $9.99 for 500 contacts.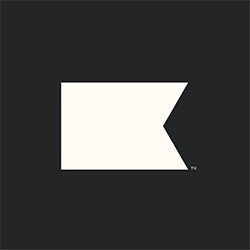 Klaviyo: It is the best Shopify email marketing app free for up to 250 contacts and 500 email sends. Paid plans start at $20 per month for up to 500 contacts.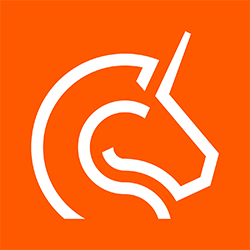 Seguno: It is free for up to 250 subscribers. Paid plan starts at $10 per month for 251 to 10000 subscribers.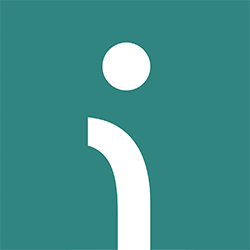 Omnisend: It is free for up to 250 contacts with 500 sends per month. Paid plans start at $16 for up to 500 contacts with up to 6000 sends per month.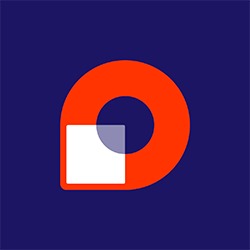 This is an order-tracking app for Shopify dropshipping stores. With it, the tracking information of orders can be updated in a timely manner by collecting data from over 900 couriers worldwide. Besides, the tracking page can be easily integrated into your existing website design, making it possible for the customers to make use of the most recent shipment updates about their orders right on your store.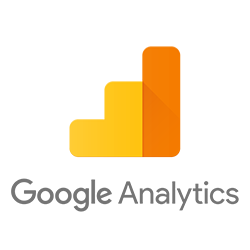 Google Analytics is the most widely used marketing app for Shopify. It is no secret that most Shopify dropshippers today use Google Analytics. E-commerce websites, as well as Shopify stores, are no exception. Although it is not easy to use and requires some technical knowledge, Google provides comprehensive guides on basic features like setting up tracking codes, goals and events, configuring reports, segmenting audiences, etc. Therefore, it is no argument this app assists Shopify dropshipping a lot.
It is a free marketing app which has made its way onto the Shopify trending and editor's pick list. Using seven and eight-figure brands in your niche as a benchmark explicitly gives you a complete and detailed site audit to find out why your site is not generating the site you think it should.
As if that's not enough, Benchmark Hero assesses crucial SEO markers like site speed and how Google sees your site. It also includes heaps of valuable assessment data, such as recurring customer percentages, lifetime value, and customer value.
Some of its basic features include:
Immediately it is approved, it will examine and rank your site for business, marketing, technical, and e-commerce purposes. It will then guide you through items per segment so that you can eventually improve your store's performance.
Your Shopify Dropshipping store will be assessed against your biggest competitors in terms of shopping experience, trustworthiness, technical performance and marketing strategy.
It's a totally free app to use.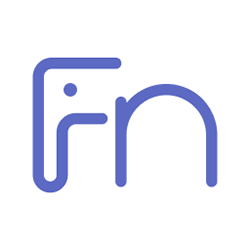 It is a dropshipping research tool developed by FindNiche that provides extensive data on over 50 million Shopify products and 100 million AliExpress products. Through it, marketers and sellers can quickly identify the most profitable products based on various filters, including category location and price. 
With this app, you can:
Search for products by using keywords or domain URLs.
Access accurate historical performance data, including orders, sale price, and revenue
Estimate the competition, demand, and profitability level for the product.
Uncover key information for each product, including its release date, specs, description, and pricing
It allows you to see what other Shopify sellers are selling, their pricing, the number of orders they have received in the last 7 days, and the number of Facebook ads they are running for the product.
You can see data for suppliers selling the products on AliExpress, regardless of your subscription plan.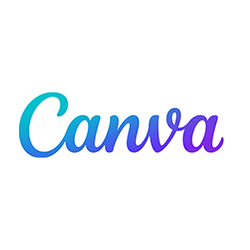 Canva is one of the best marketing apps for Shopify dropshipping. Lacking design skills to take your business to great heights? Don't worry, as Canva is a simple and straightforward tool that makes it easier for small businesses to create polished social media-ready graphics. The good thing is that it is easy to create and use regardless of your skill level.
It offers a set of templates that come pre-sized to fit every social media platform and includes a wide range of premade layouts and backgrounds. It also features a simple drag-and-drop interface that allows you to quickly build, edit, and tweak your social media content until it is exactly as you envisioned.
Canva offers three pricing tiers: free, pro, and Enterprise.
Free pricing: this is great for teams of one to five people, and it entails more than 250,000 free templates and over 100 design types, some of which are perfect for media posts.
Canva Pro: It costs $129.99 annually and comes with additional design templates, elements, and exclusive editing tools.
Canva Enterprise: It costs $30 per user per month and has a minimum user count of 25 people.
This top-rated Shopify marketing app helps you understand and implement SEO optimization measures to make it possible for you to rank higher for organic search. This comprehensive tool offers a step-by-step guide and all-inclusive SEO documents to turn you from an SEO zero to an SEO hero.
Its key features include:
Provides integration with Google, Google search, console, Bing and Kit
Includes 15 unique SEO features for SEO professionals, including "out of stock" redirects and product "unavailable after" meta
This marketing app for Shopify dropshipping enables you to show shoppers what's in their carts across what is a variety of devices. For instance, potential customers browsed your store on their phones and added products to their carts before being distracted. Let on they may end up logging on to another device to go back to your store. The function of this app is to ensure that the chosen items are still in their carts.
Its Key features:
Makes it possible for shoppers to access their shopping carts from any device.
It assures simple setup and installation.
With it, customers can easily complete their orders across different devices.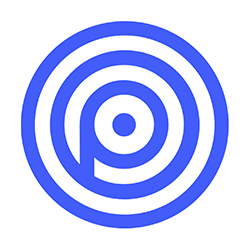 This app conveys itself as a conversion marketing toolkit. It is designed to assist Shopify store owners with email capturing, reduce cart abandonment with explicit popups, and boost conversations with cross-and- up- sale popups, product recommendations and many more. Different from other apps, this marketing app for Shopify dropshipping consolidates a broad set of functionalities into one app.
Its key features include
Ensures advanced segmentation as it lets sellers create smaller groups of visitors for better personalization.
Uses responsive popups that seem good on both mobile and desktop devices.
It includes but is not limited to exit intent popups, cross-and- p sell widgets, recommended products, email popups and more.
Also has site personalization, making it possible for you to show each shopper relevant content based on order history, location etc.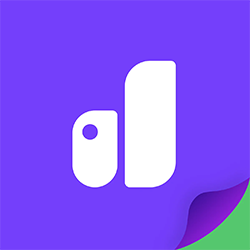 This app uses popups to help Shopify store owners boost sales. It, however, does it slightly different from other app competitors by using social proof tactics. Also important is that this app is designed specifically for newer stores looking for ways to build customer trust in a new brand and increase conversion rates. 
Its features include:
Makes it possible to show recent purchase orders in popups and promote specific products you input your data.
It also lets you create countdown timers on cart pages to generate scarcity and push customers to check out quickly.
It has three types of promotional bars: announcement, countdown and signup.
Final Thought
The trick to choosing the best Shopify marketing apps for your stores depends on your budget and specific needs. Smaller or newer brands can opt for the Shopify tool with few marketing or backend features to reduce your overall app spend.
Larger, established, or faster-growing stores will want to invest in tools with specific functions that match their overall business goals.