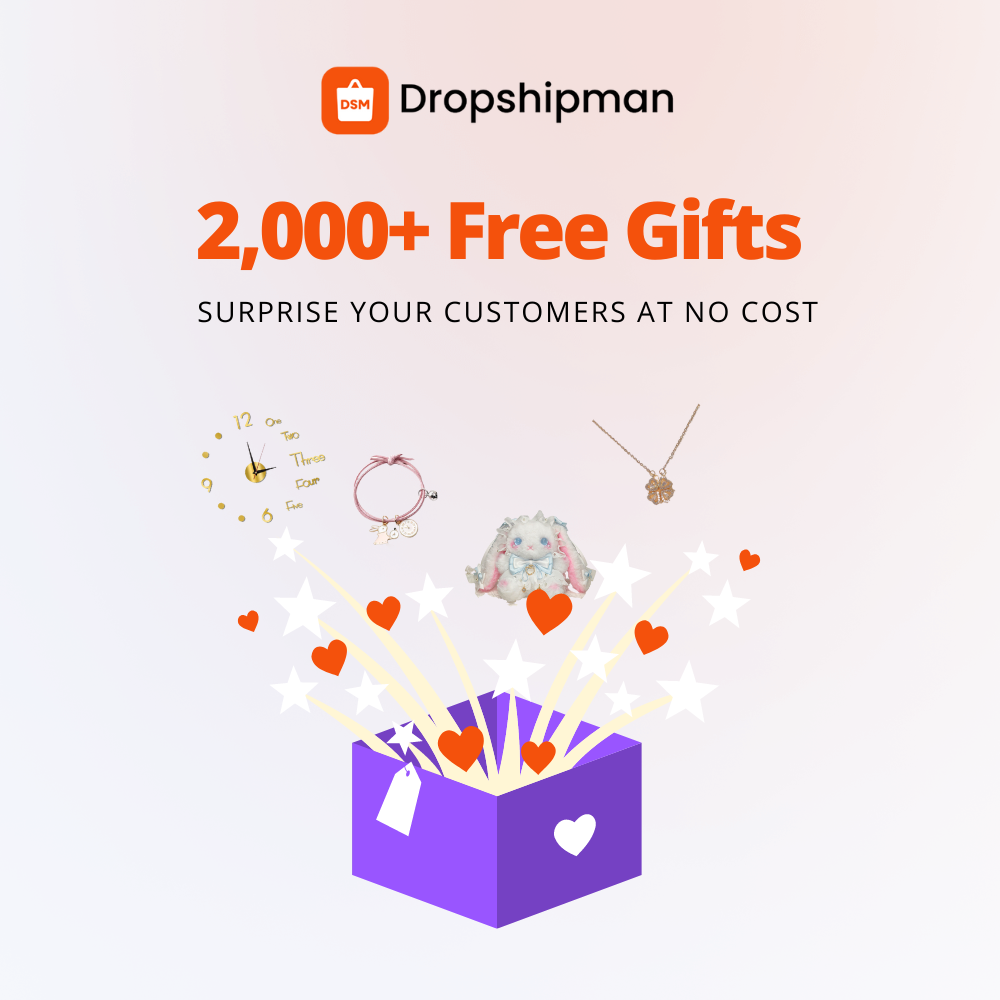 Dear Customer,
Looking for ways to reward your customers? Want to get good reviews, increase conversions and build customer loyalty? We decide to send over 2,000 gifts randomly together with the orders of our network of dropshippers. This means that you'll be able to surprise your customers and leave a good impression.
A wide assortment of gifts will be sent. However, you neither need to buy gifts nor pay for shipping - we'll put appropriate free gifts in the packages of your orders. The event is based on the principle of "First come, first served" every day. It's estimated that these gifts will be given out in several days, however, we would like to send out them throughout the coming one month to benefit a larger number of our customers.
Thank you for choosing Dropshipman. Remember that we are always here to help you grow your dropshipping business.
How Can You Benefit from This Event?
You may include information about free gifts in your dropshipping store. Actually, this involves a bit of luck. It would be great to have something else for your customers to expect apart from the products they order.
For example, if one of your customers has ordered a lovely T-shirt, she might have the chance to receive a necklace, a pair of earrings, cute stickers or something else.
The best thing is that you don't even need to pay for the product and shipping! 
To learn more about the event, please email us at [email protected].