It is easy to understand how vital a good landing page is to the success of an e-commerce business. Your website should not only look good and reflect your brand identity, but should also be super fast to load. Remember, the first impression matters when launching a new product or business. Driving traffic to your site will not always be a hard nut to crack.
Although Shopify has a built-in page builder, it is not as powerful as it ought to be. As such, it can't help you build your website effortlessly from A to Z. The available themes and templates are quite limited, and the default options are restrictive. 
What is a Shopify Page Builder App?
A Shopify Page builder app offers an upgrade on the stock Shopify page builder option. Besides, it adds additional elements, templates, various business features, and design workflows.
Many Shopify page builder apps offer a drag-and-drop editor, letting you drag and drop various elements on the website and instantly preview them before publishing the store. It is just an all-in-one solution that helps you improve your website's design, add more features and boost your sales.
Why You Should Use a Shopify Page Builder
The majority of Shopify page builders are super easy to use, and they enable you to create a dynamic storefront through drop-and-drag options.
It is possible for you to use their library, images, texts, and other content pieces to improve the attractiveness of your store.
To accommodate all your customers, a Shopify page builder makes sure that your Shopify store is appealing when displayed on all devices, including PCs, laptops and smartphones.
Sometimes, visitors may come to your website and leave without being noticed. It is crucial that you track every customer journey to convert leads into customers better. In most cases, a Shopify page builder is compatible with Google Analytics, Facebook Pixel, etc., to facilitate tracking.
When an issue arises, you expect to get professional support. 24/7 support is crucial for you to resolve unexpected emergencies.
6 Best Shopify Page Builders
PageFly allows you to create a sales page, a 'coming soon' page, a collection and a blog. In addition, this simple solution helps you to choose your preferred type of website and have a fully custom solution published within minutes. 
To get started, choose 1 of the 9 essential pages, including product pages, and drop the relevant elements onto a blank canvas, or pick one of the pre-made template pages. Then, look at the mobile version to optimize your store for effective sales from mobile devices!
PageFly is an excellent Shopify page builder app that provides elements such as slideshows, sticky sections, countdown timers, low-in-stock alerts, and much more. 
By choosing PageFly, you will have a plethora of sales-friendly design features to help transform your business to great heights.
And what do its reviews say? Customers ceaselessly praise PageFly's customer support and its platform's combo of features and ease of use, which is equivalent to a full-fledged content management system. 
Key Features:
It has flexible pricing plans
Has drag-and-drop page builder
Has pre-made pages
It has full access to a robust library of elements
Its themes are entirely compatible with Shopify
Live chat support
Has a fast loading speed
It also offers mobile responsiveness
Pricing: 
Free plan available, pay-as-you-go plan ($29/ month) and Enterprise plan ($199/month)
Shopify App Store Rating: 4.9 (7,100+ reviews)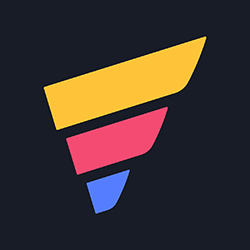 This is one of the most powerful Shopify page builders for everyone to build, design, and optimize Shopify store pages without limit and code. 
So far, 130,000+ merchants worldwide have chosen GemPages.
This powerful tool allows you to drag and drop elements to build your page from scratch or customize available templates to meet your specific needs. 
To dive into its flip side deeper, its extensive library of templates, page elements, and features are the head start of every captivating high-converting store page.
Key Features
Seamless drag-and-drop experience, no coding required
60+ templates and 100+ page elements available
Offers conversion boosters and marketing toolkits
Page scheduling feature for a more efficient workflow
It offers integration with over 30 top Shopify apps
It also provides dedicated customer support
Suitable for small businesses and new Shopify store owners
Pricing: Free plan available; paid plan costs $29/month ~ $199/month
Shopify App Store Rating: 4.9 (3100+ reviews)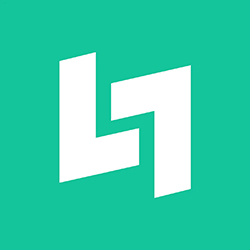 This Shopify page builder app has a stunning look, which makes it feel like a part of your Shopify interface, and it provides a wide range of templates to aid beginners in getting started. Even so, the options for customization in these templates are limited, unlike other Shopify page builder apps mentioned above.
Key Features:
Large template library with great designs
With template blocks to import to your page
Provide customer support via help centre, live chat and email
Relatively reasonable-priced PRO plan, with all main features
Pricing: Free plan available, BASIC ($14.99/month), Pro ($29.99/month) and Premium ($59.99/month)
Shopify App Store Rating: 4.9 (2500+ reviews)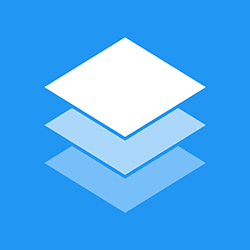 Have you ever researched what type of page builder app to use? If so, then you must have come across the Zeno app. This highly-rated super app allows you to utilize drag-and-drop elements like built-in add-ons, display, store content, and social platforms. 
Furthermore, you can also get complete control of all pages, including but not limited to blogs, cart pages, collection pages, homepage, product pages, sales landing pages, and many more.
Key Features
Perfectly designed and high-converting templates
Flexible building blocks
Offers unlimited page revisions
Relatively simple and easy to operate
Fully customizable and responsive
It provides technical support via live chat
Pricing: Community (free), Starter($19/month) and Professional ($29/month)
Shopify App Store Rating: 5 (180+ reviews)
You might be an online store owner in search of an effective and simple way to build your e-commerce business but haven't been lucky. Here's one of the best Shopify page builder apps for your store.
Automizely allows you to create and customize amazing landing pages to your content with unique templates and publish them in a snap! 
If that's not enough, this app offers a stunning, user-friendly interface, a simple and outstanding user experience, mobile responsiveness, and fast page load speeds.
This amazing app supports all page types, including about us pages, blog posts, collection pages, contact pages, FAQ pages, homepages, and product pages. 
Last but not least, the app also displays an analytics dashboard that enables you to monitor key page metrics like add-to-cart percentages, visitors, and total subscribers.
Key Features:
Highly responsive landing pages
Intuitive drag-and-drop editor
UI/UX optimized templates
Offers unlimited page design choices
Advanced style settings
Pricing: FREE (Free to install), ESSENTIAL ($35 a month) and PRO ($95 a month), Custom (Contact sales)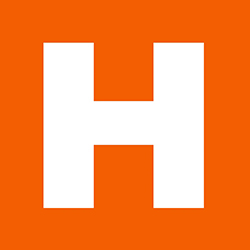 This amazing app has skyrocketed to the top mainly because of its ability to make your landing page stand out.
Key Features:
It simplifies the modification of your Shopify theme's header and footer to create a full-screen landing page to minimize distraction for visitors
It supports Mailchimp and Klaviyo integration, making it possible for you to add Shopify leads to your existing email list
Like other Shopify landing page builders, HyperVisual supports a responsive design for all device users
SEO optimization, Google Analytics, and Facebook Pixel integrations available
Pricing: $9.95 ~ 49 per month
Shopify App Store Rating: 4.9 (120+ reviews)
Final Thoughts
No complex coding is needed to use Shopify Page Builders to create landing pages that attract customers and boost conversions. A variety of Shopify page builders make it possible for you to create stunning landing pages. You also won't have the hassle of hiring a developer to create your store's landing pages. A Shopify page builder app easily does that for you.