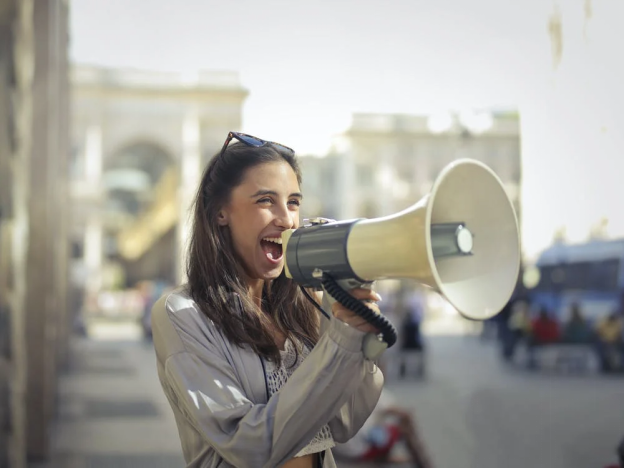 Image via Pexels
Marketing. The very thought sends shivers down many new business owners' spines. After all, we've always been taught not to brag, and promoting a product or service can feel a lot like boasting. Well, in a way, it is. But it's necessary to showcase what you can do and to find the people that need you. If you're looking for ways to get started, you've found them on today's Dropshipman blog.
What Is Marketing?
Marketing is a combination of strategic efforts to get your company's message across. You may utilize many marketing channels, such as social media and printed materials, to clearly illustrate what your company does so that you can attract potential buyers. Your company's marketing message should also showcase a bit of your company's personality, such as whether you support environmental causes or utilize local products and services within your own business. The ultimate goals of any marketing campaign are to bring in customers and create awareness.
Marketing Basics
There are many moving parts when it comes to marketing, and there will be subtle nuances based on your industry, budget, and abilities. However, a few things to keep on your to-do list as you begin are:
●
Formulate a plan.
Decide what you want to ultimately get out of your marketing strategies. This begins by understanding who you want to sell to and what it is that they truly want from your products and services. Put together content, such as DIY
articles, infographics, and videos
, that you can then distribute via digital platforms.
● Identify your target audience. Without a clear idea of who you are trying to reach, your marketing efforts are likely to be scattered and ineffective. Take the time to identify your target market, you can focus your limited resources on the strategies and tactics that are most likely to reach them. As a result, you'll be more likely to attract new customers and grow your business.
● Look ahead at growth opportunities. As you begin to market, you'll pick up customers. This gives you an opportunity to find out what they want so that you can release new products or services later down the road. However, it's not as simple as simply popping a new item into your online shop, and the process can be long and complicated. Outline a marketing strategy that helps you stay the course and follow your product integration from inception to release.
● Opt for cohesive branding. You spent a lot of time and money on your logo, so put it to work for you and make sure it's used across the board. The same logo should appear on your letterhead, website, business cards, and email signature. It must also be on every invoice you run. Fortunately, you can generate professional-level invoices complete with your logo when you use a free online invoice maker. With a library of templates and design features, you should have no problem customizing invoices with your logo and company colors.
● Refine your identity. All brands have an identity, and your identity is central to your marketing efforts. Don't overlook important aspects of your business that help you stand out from the crowd. This could be anything from the colors and fonts on your business cards and other materials to the clothes your staff wears while on duty. You also want to ensure that you have excellent customer service, which is another attribute that will make you a more desirable option than the competition.
Should I Change Strategies?
Throughout your time learning how to market your business, you will try many different things. So, how do you know if they are working and if you should try something new? Two of the top indicators are your earnings and social media following. Losing followers means that your customers have intentionally chosen to no longer receive information from you on their social media. Outbound Engine explains that a few common reasons for a dwindling fan base include not being active enough or posting too much.
If you're still not sure that you can handle your company's marketing, there's no shame in enhancing your professional abilities. There are plenty of online programs that can help improve your digital storytelling skills so that you can see where you might need a helping hand. And, if all else fails, there's no shortage of marketing professionals that can help you make your mark.
When you first start out handling your marketing approach, careful planning is paramount, particularly when you have a smaller budget. You want your efforts to be of use and to generate the necessary leads to keep your venture thriving. Map out a feasible plan that helps you identify your audience, look for growth opportunities, stay cohesive and build your brand. It's this formula that can put you on the path to success.