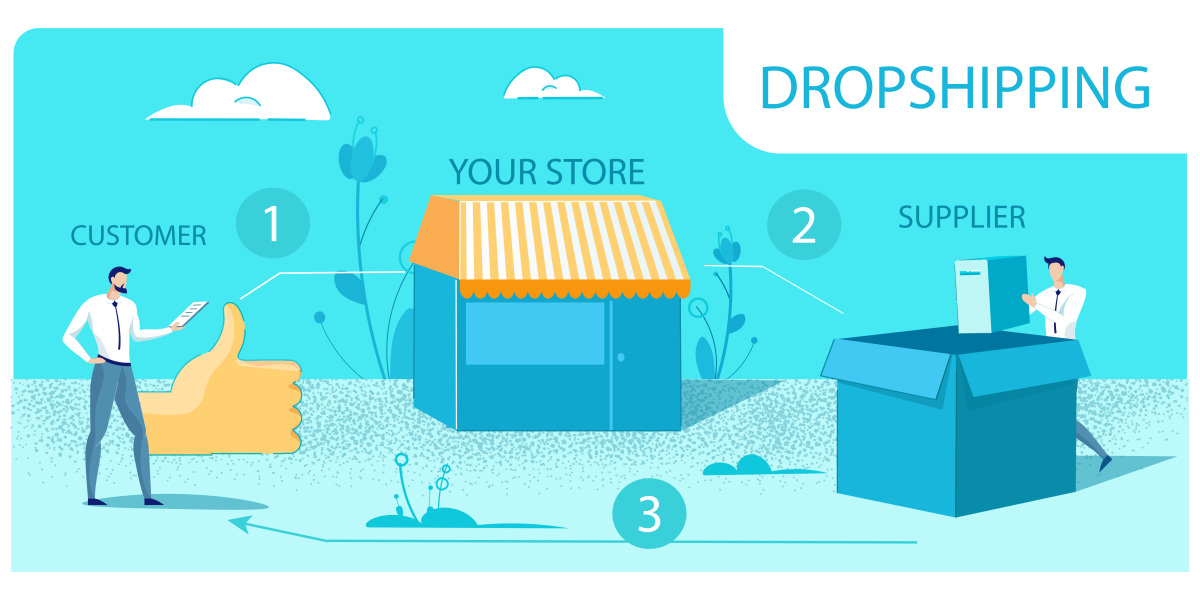 Dropshipman is a good business platform for both the Beginners and for the ones scaling up alike. It is more so a perfect choice for testing winning products, is easy to use, and ensures the availability of mass products as well as quick processing. CJDropshipping on the other hand is especially good when you are scaling up an already started business.
In this article, we will explore how these two apps operate in the aspects of products, services, shipping, and the like. By the end, I believe you would have acquired a comprehensive knowledge of how these two coveted dropshipping business providers function. Which has an edge over the other?
Quick outline of what is expected:
Their basic differences

Product Listing

User-friendliness

Shipping time and costs

Methods of payment

Product details.

Product purchasing costs

Warehouse

Their pros and cons

Why choose Dropshipman
1. Basic Difference
Although there exist many differences between Dropshipman and CJDropshipping, they majorly emanate from the fundamental difference between these two apps.
This is a professional dropshipping application that enables you to import products from AliExpress to Shopify and automate your fulfillment within a 7-15 day shipping. It is always engineered to scale your e-commerce business. Most of its products are from China, so they have a comparative advantage in product prices.
It is a platform integrated with product sourcing, order processing, and shipping fulfillment. In other words, it is a one-stop service platform covering all the services related to dropshipping business.
2. Product Listing
According to Dropshipman, a wholesale unlimited supplier, there exists 10 million + product listings on its platform. There are also up to 40 million + order fulfillment so far, an indication that Dropshipman means business. CJDropshipping on the other hand has only about 400,000 products. This is extremely far behind Dropshipman. Why is a great difference? As opposed to the CJDropshipping model which is having limited staff, Dropshipman has a wide range of qualified staff members. This makes even their customer support system extremely incredible. In this regard, Dropshipman has an overwhelming advantage over CJDropshipping, so Dropshipman is a wonderful platform to find winning products and test orders at the very beginning of your business. 
3. User-friendliness
To begin with, Dropshipman has surpassed the world's most stringent information security and privacy standards, providing the safest guarantee for your information security and privacy. Besides, the Dropshipman app is very easy to use and it is ever functional. It offers absolutely free stocking to lower your cost even more. All you need to do is sign up for it by entering your email address, User name, and of course your private password. Thereafter, visit the AliExpress platform, find the product of your choice, buy the product and the Dropshipman will do the rest for you. Not to forget, Dropshipman also offers its own products. CJDropshipping on the other hand is much more complicated because it combines the functions of both Orbelo and AliExpress and extends further. To make things easier for new users, they have set up tutorial videos for every feature. To call a spade a spade, the CJDropshipping app has a clunky interface. In other words, both its Web and the mobile app interface are not as user-friendly as Dropshipman and even Orbelo's. It looks clunky and overloaded with features that could have been better arranged.
4. Shipping time and the cost of purchasing a product
Both Dropshipman and CJDropshipping require neither a setup fee nor a monthly fee. In that regard, both their start-up fee is low. For the Dropshipman, more than a hundred categories, high-quality, and low-priced products are available making you be off your feed and maximize your profit margin. Also important to note is that Dropshipman offers from zero to below $5 as a shipping cost for the newbies and those who are scaling up. This is relatively cheap, isn't it? You can therefore agree with me that Dropshipman is the perfect app to get your business going as far as product cost-effectiveness and shipping is concerned. With CJDropshipping, the products' prices are equally low. This is because CJDropshipping is run by the CJ team themselves, from product maintenance to final product delivery. They make overall arrangements for every section to cut down on operational costs. Therefore, they are able to provide a more competitive price for customers.
Besides, the product's shipping cost is more expensive than Dropshipman's, but the shipping time is more or less the same as that of Dropshipman (between 7-15 days).
5. Methods of Payment
Fortunately, Dropshipman uses the world's most widely used methods of Payment which include, PayPal, Credit cards, and Stripe. Being the fact that PayPal has become a tremendously ideal payment method, especially in Western Countries, you are assured to easily get along with Dropshipman as it supports exactly that. 
CJDropshipping offers up to 8 different ways of making payments. These cover more than 200 countries. Besides, it provides Cash On Delivery (COD) for its authorized customers.
6. Product details
There is no doubt that Dropshipman has done a recommendable job in enriching their product details. This is because apart from their own well-organized and experienced staff members, AliExpress which is their number one partner, also has enough staff qualified to enrich product details. You will be assigned your own personal agent to keep you updated on product details. CJDropshipping on the other hand are having limited staff members and as such their product details are not fully enriched.
7. Warehouses
According to Dropshipman, you are guaranteed absolutely free warehouse Services. They offer you free stocking services to lower your cost. What a relief that is! Isn't it?
As for CJDropshipping, as of now, they have two Warehouses in China, two in the USA, one in Thailand, one in Germany, and one in Indonesia. Giving an example with their warehouse in the US for instance, if you buy their product over there, it could be delivered to your customer within 2-5 days through USPS+. And if you already have your own winning products in hand, you can pay for private inventory at their warehouse. Now that we have highlighted some of the differences that exist between Dropshipman and CJDropshipping, let's dig a little deeper and acquaint ourselves with their pros and cons, so as for you to know the best ideal method of the two to go for when you finally make up your mind to start and run a dropshipping business.
Pros and cons of Dropshipman
Pros
The relatively low start-up cost. It always requires a lot of capital to establish a warehouse. Just eliminate the risk of going into debt to start your business by using Dropshipman as a dropshipping business model. This is because Dropshipman offers absolutely free warehousing services. It offers you free stocking services to lower your cost and even more. The app itself is also free to use.
Provision of seamless and guaranteed logistics methods at reasonable prices. With Dropshipman, you are assured of up to over 30 low-priced products and guaranteed fast delivery shipping methods which are available in plenty. They only take 7-15 days to move to most areas worldwide.
It offers a one-stop order fulfillment. All your orders will be provided with fulfillment and logistics tracking service, permitting you to track orders without worries.
Provision of personal Agents and 24/7 customer service. Be assured of having a personal agent and a 24/7 responsive customer team which will always be at your service for free. These are highly problem-solving-oriented people assured of meeting or even sometimes exceeding your expectations.
Makes it possible for you to sell and Test more Products with Less Risk. Without the constraints of a physical inventory and the costs associated with it, Dropshipman allows you to quickly, easily, and cheaply activate your inventory. As if that is not enough, if you have gotten a hint that a product is doing well for another retailer or seller, you can immediately offer it to your customers without waiting for it to arrive in your warehouse. Besides, it makes it possible for you to test new items without the risk of carrying obsolete inventory. You are only required to pay for what you sell.
It is an all-inclusive app. Helps you in Sourcing high-quality, products, auto-tracking and synchronizing product prices and inventory from AliExpress ensures in-depth product quality checks and offering of different services to meet your rapid delivery requirements. Go through the Dropshipman app for more information about the same.
A highly scaled and impressive catalog. Dropshipman's impressive catalog gives you millions of product categories to choose from.
Cons of Dropshipman
Currently, Dropshipman is not providing Print On Demand services. They are however planning to have it in place soon.

Until now, Dropshipman are unable to manage multiple stores.

They only have an integration with Shopify. This is as opposed to his competitors who cover other e-commerce platforms like Bigcommerce, Wix, eBay, and Woocommerce, just to mention a few.
Pros and Cons of CJDropshipping app:
Pros
Their mobile app makes things simpler. It is used both in receiving information on trending products and to import items.

It is free to join. You can immediately start selling products as long as you are

ready.
Makes it possible for you to sell and customize thousands of different print-on-demand products.

Their magnificent product catalog gives you several items across multiple product categories to choose from.

You have the freedom to add your own brand materials and customize the product packaging if you so wish.

All your products are quality checked. This makes it possible for your clients to receive items of high quality.

Their global warehouses can help you expand your market size with fast

shipping for all orders.
It has a Google Chrome extension.
It supports multiple E-commerce platforms like Shopify, Woocommerce, Wix, Amazon, Walmart, Etsy, and eBay.
Cons of CJDropshipping app
Sometimes, their user interface has too much information. This is very overwhelming and confusing, especially for those who are new to dropshipping.

One odd thing with this app is that it is constantly loading icons for every single action, you take in their dashboard account.

Clunky interface. As I had already stated before, CJDropshipping interface, both web, and mobile app are not as user-friendly as that of Dropshipman. It looks clunky and overloaded with features that have otherwise been better arranged.

The support requests are not always personalized. In their

customer reviews

, due to the limited staff members, their response to the customers is very low and even if they do, it can be a cookie-cutter response and not one-on-one personalized attention as most businesses prefer. The worst part is that if you wish to have a dedicated manager, then you have to go through the tedious and expensive way of signing up for a pro account. That sucks, isn't it?

The charges on their warehousing fee make it an expensive app to use as compared to Dropshipman. If you go with their advertising as well as their brand positioning, you may think that it has zero Warehouse charge services. You only pay for the product you buy seems to be the image they portray. Far from this, however, is that there are warehousing charges which only come to the limelight when you look for product shipping from the US or their other international warehouses.

There are also low margins in some niches. Quite a number of trendy products on CJDropshipping are in reality products nearing saturation or better to say, already saturated. This simply means that your Profit margins in these niches will be relatively low, to begin with. There is also a possibility that someone might end up offering similar products at a lower cost.
Why You Should Choose Dropshipman over CJDropshipping?
1. Streamline the Dropshipping Process
Although CJDropshipping supports searching products by AliExpress URL, you may not be able to find the products you want in some cases. Plus, CJ's Chrome Extension is used for posting sourcing requests. Therefore, you can only add products directly after the processing is completed.
When importing products, CJDropshipping doesn't take into account the shipping fee, which might take up a considerable share of costs. In addition, the shipping fee calculator doesn't work well at the backend, and the profit margin calculation is quite confusing.
In contrast, with Dropshipman, things can be much easier. You may add AliExpress products by using links or with one click after installing our Chrome Extension. When setting the pricing rule, our system will indicate whether you can may a decent profit. Moreover, you can receive automatic email notifications in case prices and inventory change.
2. Source More Winning Products for Free
If you haven't bought from CJDropshipping or have not paid for CJ Plans, the number of products you can source is limited to 5 per day. You can post 10 or 20 additional sourcing requests per day if you pay for CJ Plus ($15.99/month) or CJ Prime ($19.99/month). 
If you choose Dropshipman, you can post 15 sourcing requests at the beginning. Considering your needs for product sourcing, you can get a free upgrade to 25 or 35 per day by contacting your personal agent.
CJDropshipping makes it easy for you to source existing products in your store in bulk. It also allows you to source products by posting requests one by one or by going to 1688, Taobao, AliExpress, and Shopify. 
In comparison, by using Dropshipman, you can source products based on the orders you have first and find better suppliers of products that you've imported from AliExpress gradually. Our sourcing expert will process your requests within 1 ~ 3 working days.
3. Lower Shipping Costs for Every Dropshipper
CJDropshipping offers a variety of CJPacket shipping methods. Although it charges reasonable shipping fees, you've got to pay for the additional service fees if you choose CJDropshipping to fulfill your orders. Apart from CJPacket, you have just a few choices, and the shipping methods are quite expensive.
Dropshipman works with over 30 international logistics carriers to deliver orders to most areas worldwide within 7 ~ 15 days. Notably, Dropshipman offers fast shipping at relatively low prices, and we don't charge service fees.
4. Get Professional Assistance for Custom Packaging
Although CJDropshipping provides a wide range of packaging materials that you can purchase and customize, you'll have to complete the customization by yourself with a self-service mockup generator. After you submit the design and finish payment, the supplier will produce the custom packaging materials you want accordingly. You'll need to communicate with the supplier and see to the production by yourself.
It's much different if you choose Dropshipman. You can contact your personal agent at any time and submit your logo or design, and the professional will communicate your needs with factories and get back to you. Only after you confirm the final design will the production be started. What's more, Dropshipman's team will check the quality as soon as the materials arrive at our warehouse.
My final verdict on these two apps:
Dropshipman and CJDropshipping have their own specific target customers and markets which add to their peculiar advantages and serve as we have in-depth discussed above. Dropshipman dedicates itself more to Shopify store owners and has a responsive support system. CJDropshipping on the other hand is one-stop service platform dealing with all services related to the dropshipping business model. To call a spade a spade, CJDropshipping owns a quite complicated system as compared to Dropshipman but equally offers comprehensive services needed for a successful dropshipping business. My own genuine advice is that you should painstakingly choose a better platform for your dropshipping business, so have all your time before coming to a final conclusion about the app to use that will work for you.