Dropshipping is a business model that allows entrepreneurs to start their businesses with as little capital as possible. This is a simple business model that sets you free from worrying about any inventory problem.  
What does it mean to be a dropshipper? 
Dropshipper is the middleman between supplier and customer, making the price gap between the wholesale price and retail price as your profit. Dropshipping could quite lucrative if you do it right. This blog will explain the 5 steps of starting a successful dropshipping business.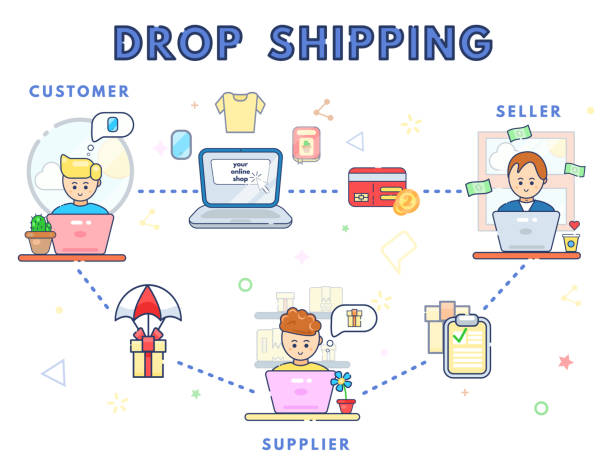 How does dropshipping work?
The following 3 steps summarized the dropshipping business model: 
Customers purchase products from your store. 
Orders are forward to your supplier
Supplier manages the shipping for you to your customers. 
There are 2 common ways to find your dropshipping supplier: 
Find the supplier through a supplier database: Aliexpress, Alibaba, & Dropship Direct. 
Find the supplier through an integrated supplier directory, like Dropshipman, Oberlo, Printful, etc. 
Why you should pick the dropshipping business model as the first step to entering the world of E-commerce?
There are several reasons why you should start dropshipping before you go on and pursue your bigger dreams in E-commerce. First of all, dropshipping is a business model that only requires a minimum amount of money to start. The average cost of start is around $200- $500 according to our data. 
Here is the list of the costs: 
- Building online store: $30
- Buying Shopify theme: $20-$100  (optional)
- Product Testing: $50- $100 
- Advertising: $100- $200
Any other kind of business model will at least require you more than $5000 to start. To start a business with less than $500 is a peanut. 
Second, dropshipping is a business you could work on as a side project. You don't have to quit your job for it. Usually, you will need 2-4 hours a day to work on choosing the right product, picking the right supplier, and advertising. But if choose the right integrated supplier directory, it can save you time on the whole dropshipping process. Dropshipman helps you speed up the process of ordering products on Aliexpress so that you can spend more time on advertising. 
Third, Dropshipping is a proven business model that can bring you a stable income. what defines a good business model is whether it could make you any profit. According to Grand View Research, the projection of the dropshipping market is $557.9 billion in 2025. Now is the greatest time ever to start your venture. But remember to start as a small side-project first. Dropshipping is a very popular business idea with quite a lot of competition. At the same time, a high competition level means a high-profit margin. To start dropshipping, here is some advice for you to smooth your journey a little bit. 
The following are the 5-step of how to start your dropshipping venture. And on the journey to becoming a successful dropshiper, you will learn all skills and mindset you will need in the arena of E-commerce. 
How to start your first-ever dropshipping business on Shopify? 
5-Step of dropshipping!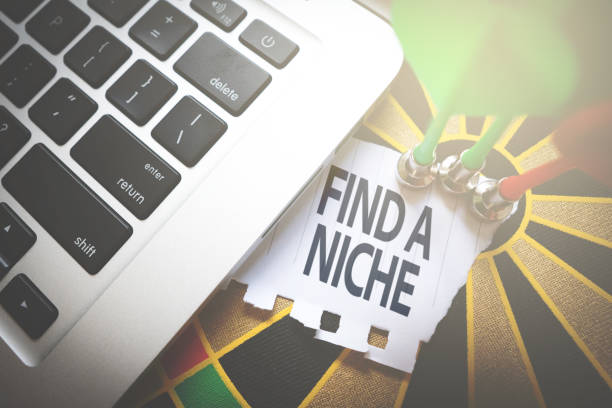 Step1: Choose your niche
A niche is a segment of the market. For example, Bluetooth headphone is a niche of the electronic gadget market. Bluetooth headphone for outdoor sport is a niche of the Bluetooth headphone market. You got the idea. There are various approaches to choosing the right niches. The " Passion approach" is the best for anyone who just starts to dropship. 
There are 4 steps of the "Passion approach": 
Choose the niche base on your passion. 
Think about the specific problems you might face within that passion. 
Research as much as you can to understand the people in that niche, and know your competitors. 
Make sure the niche is profitable to enter, the profit margin should be at least 40% after shopping costs, taxes, and seller fees. 
Step2: Know who you are competing 
To make sure the niche you enter is profitable or not. You have to estimate the competition level of your niche market. You would not want to enter an overly saturated market. You will always want to find something in the middle of the competition-level spectrum. When the competition is too low that usually means there is no money in that market or it might also be a " blue ocean", but the chance is rare. 
How to find your competitor and estimate the competitive level?
Search for your product keywords in Google.
Search for your product keywords on ad spying tools such as Adspy or Bigsby. 
After searching, the result pages will give you a sense of how competitive the market is. For example, if you see a lot of SERP (search engines result on page) that contain an "ad" tag on it, that means the product you picked is highly competitive. 
Step3: Secure your supplier 
There are several factors to identify a reliable supplier. First, look for the order and review the amount of the product. If there is no order and review amount on that specific product, it could be a sign of an unreliable supplier or it could also be a new product. Second look for something that is "E-packet" shipping available product. The "E-packet" shipping tag is a sign of dropshipping friendly products. Third, call your supplier if it is possible, and communicate with the supplier to get a sense of how professional they are and how well they understand the dropshipping business model. Securing your supplier is the foundation of your dropshipping business, so make sure you pick the right one.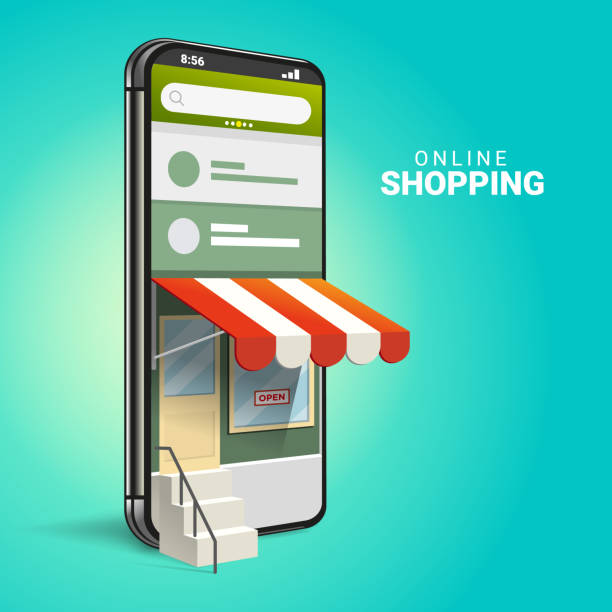 Step4:Build your store
After you find your niche, research your competitor, and secure your supplier. This is the time for you to build your Shopify store. The best approach for building your first-ever dropshipping store is to copy what your direct competitor is doing and improve on it. You would not want to reinvent the wheel right? But it is also important to make some difference and improvement on what your competitors are doing. If budget allows, this is a good idea to invest in a Shopify theme, it makes you stand out from most of your direct competitors. 
Step5:Marketing your store
Marketing is the most important part of the whole dropshipping business model. Your job as a dropshiper is to connect the right people with the right product and profit from that. There are only two types of marketing channels Money Consuming / Time Consuming. Both types of marketing channels have their pros and cons. 
Money-Consuming: Facebook Ads, Google Ads, Pinterest Ads, and so on. 
Pro: This type of marketing channel will bring a lot of traffic in a short period, and it will give you a lot of data for you to analysis on. You will be able to know which product is the winning product and which part of the funnel you should improve on. 
Con: The Money-consuming marketing channel takes serious skill to maintain a profitable ROI(Return On Investment). You will need to study for a bit to learn how to advertising on Facebook or Google. Even it might take you some time to learn the basics but it will definitely be worth the time for you to do that. 
Time-Consuming: Content marketing, Blog marketing, social media marketing, and so on. 
Pro: Time-consuming will reward you in a long term, and it will bring you a sustainable amount of traffic to your store. Also, by doing all this all Time-consuming marketing you will establish your brand. Branding your products will create a higher profit margin. 
Con: This type of marketing is highly time-consuming and requires a high level of creativity to do so. It will also require you to more in-depth research and analysis of the market and users. 
With all being said, it is important to choose the right type of marketing channel to start with. It will be easier for any newcomers to start with Money Consuming marketing first. But always remember to study the basics first, by doing that you will save a ton of money either advertising on Facebook or Google. You can move on to the Time-consuming type of marketing as your business grows. 
Conclusion:
To sum up, dropshipping is still a profitable business model that enable you to start with a minimum amount of money. As a dropshipper the most important thing is to make money by connecting the right people with the right product. Dropshipman is a Shopify application that helps you with the connection between suppliers and customers. The key takeaway is to get to know the industry and acquire the skill you need first before actually going for the business.