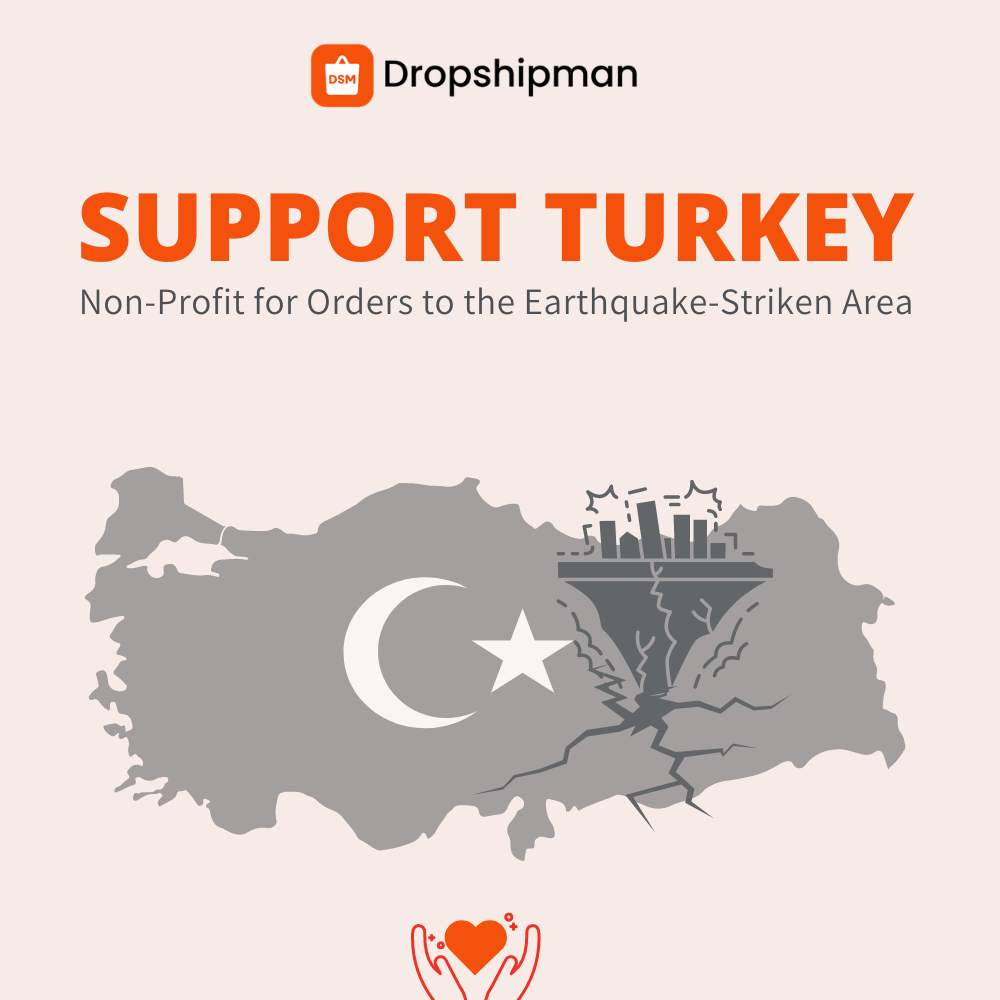 On February 6, 2023, a series of violent earthquakes hit southern and central Turkey, taking away the lives of over 21,000 people and injuring tens of thousands of people. It is reported that this is one of the world's most destructive earthquakes in the last 25 years. At present, survivors in fragile shelters are living in dire situations while many are trapped in the rubble, waiting for rescue. What's worse, the temperature is plummeting, the deal toll is rising, and hope is fading.
How Does Dropshipman Support Turkey?
To support Turkish people in the earthquake-stricken area, Dropshipman is running a non-profit campaign. Out of humanitarianism and after considering the huge demand for relief supplies, we decided not to make any profit from orders to Turkey and further reduce your shipping fee by 5% on the premise. Additionally, we will make sure to process and ship any orders to Turkey as soon as possible. 
| | | |
| --- | --- | --- |
| 2 Months | 4 ~ 10 Days | -5% Shipping |
| | Fast Shipping | Based on Zero Profit |
Products That Are In Dead Need
N.B.: 
The above price doesn't include the shipping fee.
The shipping rate to Turkey on Dropshipman has already been adjusted for the purpose of this non-profit campaign.
If you have any questions, please contact your personal agent or email us at 

[email protected]

.
Looking for More Relief Supplies?
Whether you need to give warmth to afflicted people or sell relief supplies at low prices, our free product sourcing service and order fulfillment are the best choices available. We will make sure to source, pack and ship products for you as soon as possible.