In case you are willing to venture into the most coveted e-commerce industry, yet you are unsure of specific products to sell or enough space to accommodate your massive inventory, then Shopify dropshipping business model would be an ideal option for you. Dropshipping is an online business model that is capable of generating high returns for the future aspiring e-commerce entrepreneur. With Shopify's dropshipping business model, you can turn your big idea into reality. Simply launch your business with Shopify which is an all-in-one business platform
that lets anyone start an online store and sell products just like MrBeast.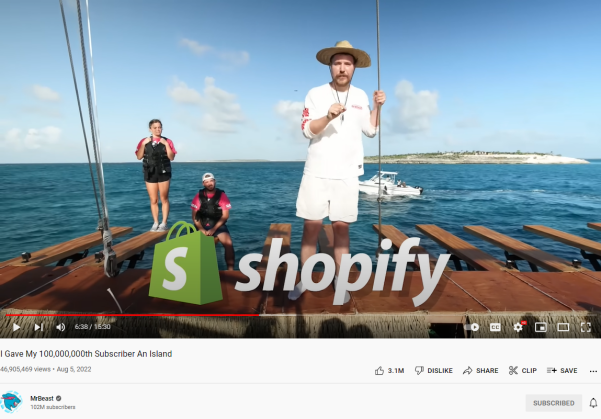 You don't need MrBeast's massive financial muscles to build a powerful brand, but with the little cash you may be planning to spend running an online business, you can be a future Mrbeast with a Shopify dropshipping business model. This is one of the most trusted platforms that millions of the world's most successful business brands and creators trust to start running and growing their businesses. Shopify makes it easy for you to design your own merch or even to discover gears that speak to you. It makes it easy to print on demand and immediately dropship. This is advantageous as you can skip the upfront inventory costs and order fulfillment. It doesn't matter whether you have 100 million or only 100 subscribers. Just like Mrbeast, turn your audience into customers with Shopify's Social Selling tools including Linkpop — the link in bio tools that help you sell products directly from your social bio.
Ranked as the fifth biggest channel on YouTube, Mrbeast boasts of having over 100 million followers on YouTube. Yet he made a confession he wasn't sure what he would do without the Shopify platform, adding that they have been a great partner for ShopMrbeast and Feastables.
Most Crucial Factors That Shopify Dropshipping Beginners Should Pay Attention To In Their Bid to Find the Right Suppliers
With the dropshipping store, you can within a few minutes venture into an online business store and run it from just anywhere in the world. This sounds too good to be true, isn't it? Well, it is not if you have the tips to get you going.
1. Assume responsibility for your supplier's mistakes
You will agree with me that even great suppliers make mistakes. With the dropshipping business model, be guaranteed that there will always be fulfillment errors. But what do you have to do when mistakenly a wrong item is sent to your customers? Below are briefly cited possible options:
- Take the blame. Blaming your supplier under such circumstances will only make you look like an amateur. Your customer isn't even aware of the existence of a dropshipper. So simply carry the cross, apologize and let the customer know the immediate step you will take to fix the problem.
- You can make it up to the customer. Based on the intensity of the mistake, it would be prudent enough if you offer to take proactive measures to amend the error. You may do this by maybe refunding the shipping fee or making an upgrade if the customer wants a new item shipped out.
- Have the supplier pay to fix it. After amicably solving the customer's issue, explain to your supplier about the error and I believe any reputable supplier will pay to fix his own mistake.
As a caution, be extremely worried by a supplier that habitually botches your orders. You might be tempted to start seeking a better supplier in such a scenario.
2. Carefully manage your inventory levels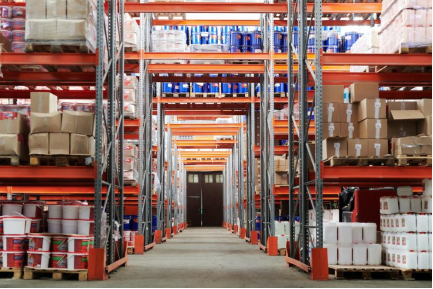 This is one of the most challenging tasks especially if it a across multiple suppliers. Perform it poorly and you will have yourself to blame for failing to satisfy customers' stock demands. Not an appealing way to attract repeat business and loyal brand customers, isn't it? Always ensure that your inventory is properly managed across your suppliers and distributors and limit the number of out-of-stock items you sell. Shopify apps like Dropshipman can readily help you to sync inventory on your Shopify store with ease. Follow these steps to successfully manage your inventory:
- Pick your products wisely. Try to sell basically items you are sure are carried by all your suppliers.
- Use generics to your advantage. In case you can make a confirmation that two products are identical and serve the same purpose, simply write a product description that allows you to fulfill the order from either supplier.
- Take note of whether the item is available. It is very much in order that you chat with your sales representative about the availability of the product you are intending to purchase.
3. Fulfill Your Orders intelligently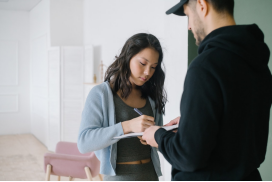 Getting used to more than one supplier entails a number of benefits. It increases the probability that the products will always be in stock, offers geographical diversity for a faster delivery time, and prevents you from being over-reliant on a single source for your products.
4. Cheap prices to attract customers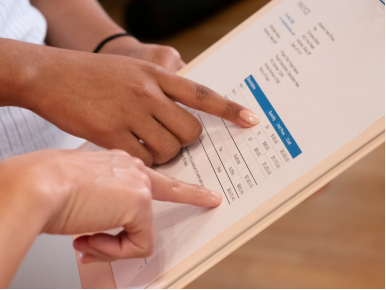 Customers have become a know-it and as such, need to be painstakingly dealt with. They more often than not scavenge the internet in search of the best deals and only settle on a product after thorough research on their own. Their first knowledge acquisition is to get to know the comparison among various prices from different sellers. And why do they have to go through this? Everyone wants a good deal, alright? It will only be in order that you use your hard-earned money in purchasing products at the best possible price.
Make this attainable by choosing a good niche. The best niche at a minimized cost will be made possible by choosing a supplier that offers good deals, and with channels that do not include unnecessary intermediaries or mediators in it. Go for a shorter, more condensed channel with a few intermediaries because with each additional intermediary, the cost of your product will be weighed based on the shipping process. With Dropshipman, a one-stop Shopify dropshipping app, your worries pertaining to cheaper, but high-quality products are completely solved. It has a huge database of over two million various products to choose from. It also offers various filters, which makes the product hunting process more straightforward, easily accessible, and more time-saving.
5. Use Social media platforms to your advantage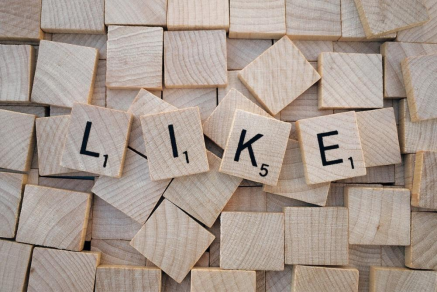 The Millennials, Gen-Z, and even part of the baby boomers are widely using social media sites as their of interaction. In today's social media-centric world Facebook, Instagram, and TikTok just to mention a few, have become crucial tools in the online business industry. You, therefore, need to pay special importance to maintain and continuously improving your social media pages. The benefits of maintaining social media page are numerous. It provides you with a coveted way to interact with your already existing customers and makes it possible for you to reach out to new customers. Make sure you know your customers well and market your brand in a stylish way that will definitely draw them in. It also makes it possible for you to sell your customers' positive feedback to potential buyers hence generating high buzz.
Not to mention, social media is a quick strategy to conduct surveys and opinion polls about what new products customers would like to see on your page. As pertaining to product hunting, you are able to acquire ideas about most viral products through community trends. You can as well spy on your rivals for their products with the most engagements.
6. Achieve effective searching through some vital dropshipping tools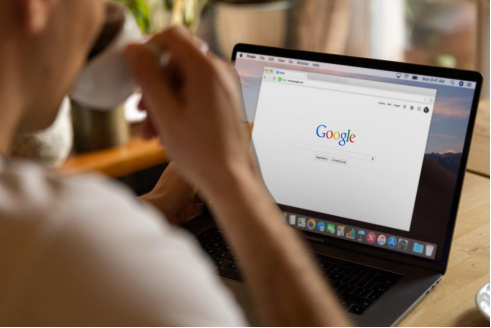 One of the most daunting tasks to run is to make a choice of which product you should sell via dropshipping. We should count ourselves lucky as there is a variety of dropshipping tools at our disposal that can guide us in establishing which products would make the best possible choice for our dropshipping store. Such tools are poised to improve your research and marketing efforts while also saving you considerable time and resources. This indeed sounds like a triumph, right? With few resources, you can venture into free analytical tools like Google Trends.
This is one of the best free tools out there, making it possible for you to find the niches with the best sale volumes and overall potential, while also offering valuable insights based on the competition in a variety of niches. FindNiche is another important free tool to help you find winning products and niches.
Now that you are equipped with tips you need to have in mind as one aspiring to venture into Shopify dropshipping business, I will take you through some of the best Shopify dropshipping apps that will surely make it easier for you to efficiently and effectively handle your dropshipping services.
Some of the best dropshipping Apps that you as a Beginner should consider using:
1. Dropshipman—Global Dropshipping:
This is a professional dropshipping application that enables you to import from AliExpress to Shopify and automate your fulfillment within 7-15 days of shipping. It is engineered to take your e-commerce business to great heights. Its ratings— 4.9 out of 5 stars. (573 reviews).
Its pros:
- Pricing—Absolutely free
- It sources high-quality products. Apart from better product quality, it sells its product at a very low cost.
- Allows bulky importation of products. It tracks and synchronizes product prices and inventories from AliExpress direct to your Shopify store. This it does without setting the limit.
- Ensures automated fulfillment of your products. They quality check your product and then send it out to you within 7-15 days to both USA and EU. You will simply be able to track your order via an auto-tracking number.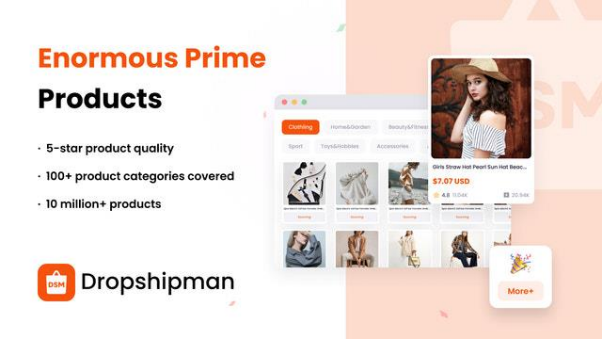 - In liaising with reputable logistics and parcel delivery solutions companies like 4PX, Yunexpress, and Yanwen, they offer different shipping services to meet your faster delivery requirements.
- They also provide quality labels and packing services to assist Shopify sellers in branding their stores. For more information about this coveted Shopify app, simply dive into DSM-Global Dropshipping App.
Cons of Dropshipman app
- No provision of Printed On Demand service. However, they are planning to open it eventually.
- They don't manage multiple stores.
- They only have an integration for Shopify.
2. DSers- AliExpress Dropshipping App
This app is one of the best-reviewed apps with up to 8935 viewers with 4.9 out of 5 stars.
Its pros
- Pricing: Free plan available with 14 days free trial.
- It places orders faster. As AliExpress dropshipping solution, it allows you to place multiple orders, Saving time and gaining efficiency.
- With DSers, you can find and import products easily. As long as you get access to special suppliers for better prices, you are assured of higher product quality that will help you grow your business.
- It has a supplier optimizer. This is a good tool in helping you to find a new supplier who can provide you with better prices and quality.
Its cons
- It is hard to create a successful online store with DSers dropshipping app.
- It is not as mobile and user-friendly as other dropshipping apps like Dropshipman.
- It doesn't have as many features as some other more popular dropshipping apps.
- It is not widely available as some other dropshipping apps.
3. Spocket- US and EU dropshipping
This is mainly a US and EU dropshipping app. Its affiliates are AliExpress, Alibaba, and Cosmetics. It has 2787 reviews, but the rating is relatively low, 4.6 of 5 stars.
Its pros
- Pricing- Free plan available with 7 days of a free trial.
- It helps reduce your shipping time within the US and Europe.
- It supports worldwide reach.
- It makes it possible for you to import products from suppliers in all corners of the world.
- Users can have access to a large number of suppliers.
- The import list page supports product customization.
Its cons
- There is no permanently free plan for beginners.
- Spocket does not allow you to view your suppliers' inventories.
- The system lacks advanced dropshipping features such as automatic tax rate assessment or marketing customization.
- The 14-day free trial period is too short to fully experience the platform.
4. AutoDS-All-In-One Dropshipping:
They automate the full A to Z dropshipping process, from product importing to order fulfillment from over 25 USA, CN, UK, and Worldwide dropshipping suppliers. It has 292 reviews with a rating of 4.8 of 5 stars. Its pricing is from $26.90/monthly and a 14-day free trial.
Its pros
- Provides a list of over 650+ MM products from Amazon, AliExpress, and the other US, EU AU, and CN dropshipping suppliers.
- Your stocks are continuously updated so that changes in the price and stock of products from over 25 suppliers are automatically synchronized.
- Ensures automated order fulfillment.
- Provision of advanced bulk listers.
Cons
- It's one major disadvantage is that it makes it impossible for the interface to make use of enhancement. Its system is prone to frequent syntax checks/warnings every time a customer intends to make some adjustments/enhancements. In other words, it has a slow and sluggish system.
5. Trendsi
Trendsi is specialized in targeting fashion products. They combine their technology and sourcing capabilities to make it possible in building a reliable backbone to assist you in starting and growing your business at a minimum risk. It has 965 reviews with 4.9 out of 5stars.
Its pros
- Ensures millions of product sourcing
- Automate your business faster.
- Ensures you are provided with a worry-free delivery
Conclusion
As a Shopify dropshipping beginner, there is a need for you to painstakingly undergo the tips we have provided here as well as make a choice of the best Shopify dropshipping app to help you succeed in your e-commerce business with fly colors. Out of the apps I have highlighted above, Dropshipman, remains the most outstanding app, especially for a Shopify dropshipping beginner. It requires no rocket science to realize that Its features fit perfectly well for beginners as compared to other Shopify apps we have highlighted. From absolutely free pricing to in-depth product check, 7 to 15 days shipping to US and EU, auto-tracking number upload, advanced product editing, and pricing editor and rules. This coveted app is absolutely phenomenal and every beginner aspiring to start a dropshipping business should give the first priority.