Are you tired of customer disputes over order tracking in your Shopify Dropshipping business? Meet Dropshipman Express, a dedicated solution launching on August 16, 2023, designed to ease your worries and revolutionize your dropshipping shipping time. At present, it's only open to elect users.
The Challenge of Order Tracking in Dropshipping
In dropshipping, a recurring challenge is the gap between when a customer places an order and when they can start tracking it. This period(processing time) typically lasts for 3-5 days, sometimes longer. It leaves customers anxious and in the dark about their order status, often leading to repetitive queries, PayPal disputes, and potential freezing of your PayPal account.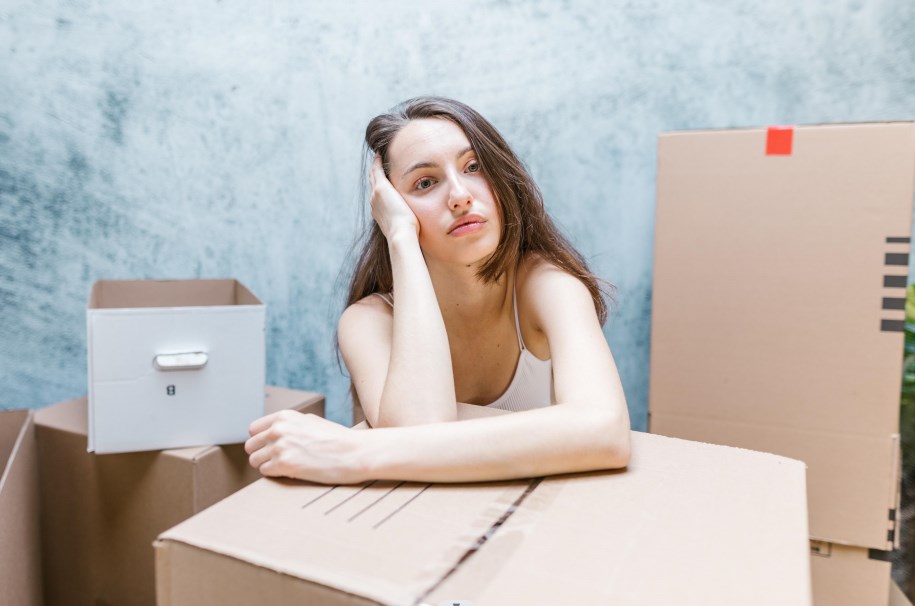 The Dropshipman Solution: A Seamless Logistics Line
To solve this ubiquitous problem, Dropshipman has spent six months developing an exclusive logistics line. How does it work?
Real-Time Tracking: As soon as an order is placed with Dropshipman via your Shopify store and the Dropshipman brand logistics line is chosen, an order tracking number is generated. This number is synchronized to your Shopify store and shared with your customers through email.  
Full Process Insight: This service allows your customers to track their order at every stage-procurement, quality inspection, shipment, and transportation, effetively eliminating the period where they are unsure of their order's status.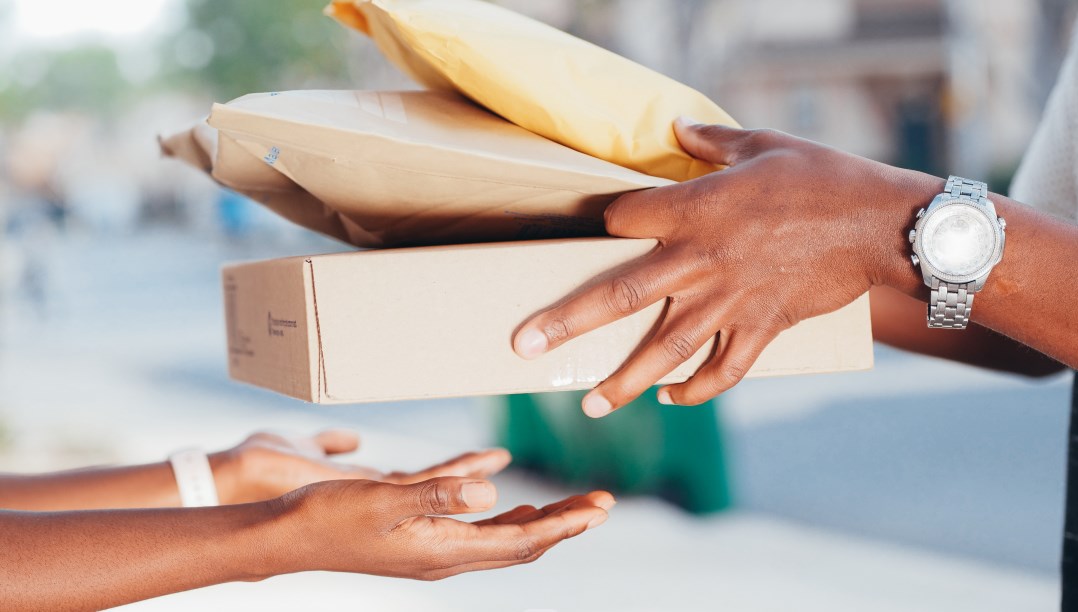 Why Choose Dropshipman's Brand Logistics
?
1.Full Process Tracking: Constant real-time updates for you and your customers to minimize disputes and PayPal account issues.
2.Superior Service Guarantee: With integrated logistics and order fulfillment, enjoy complete protection against damages, losses, or delivery failures.
3.Cost-Effective Solution: With prices around 30% lower than other channels on Dropshipman's platform, save on shipping costs and increase your profit margins.
How to Get Started with Dropshipman Brand Logistics:
1.When placing an order under Dropshipman, choose the Dropshipman Express line marked with the DSM label.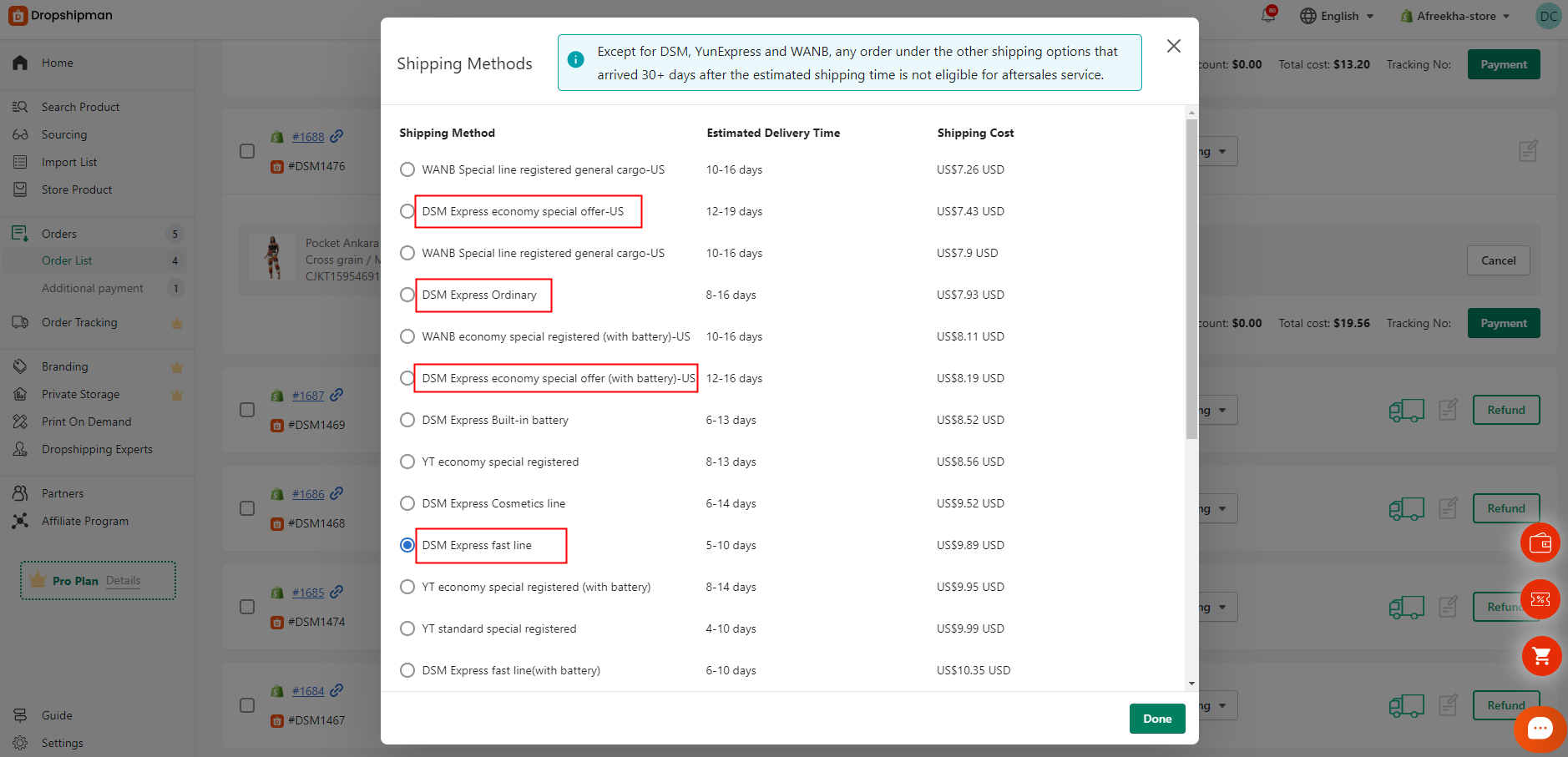 2. In Settings > Notification, select to synchronize the complete tracking number and choose to send email notifications. After your order selects Dropshipman express and pays for the order, the system will generate a Dropshipman express tracking number and synchronize it to Shopify, and send an email to your customer.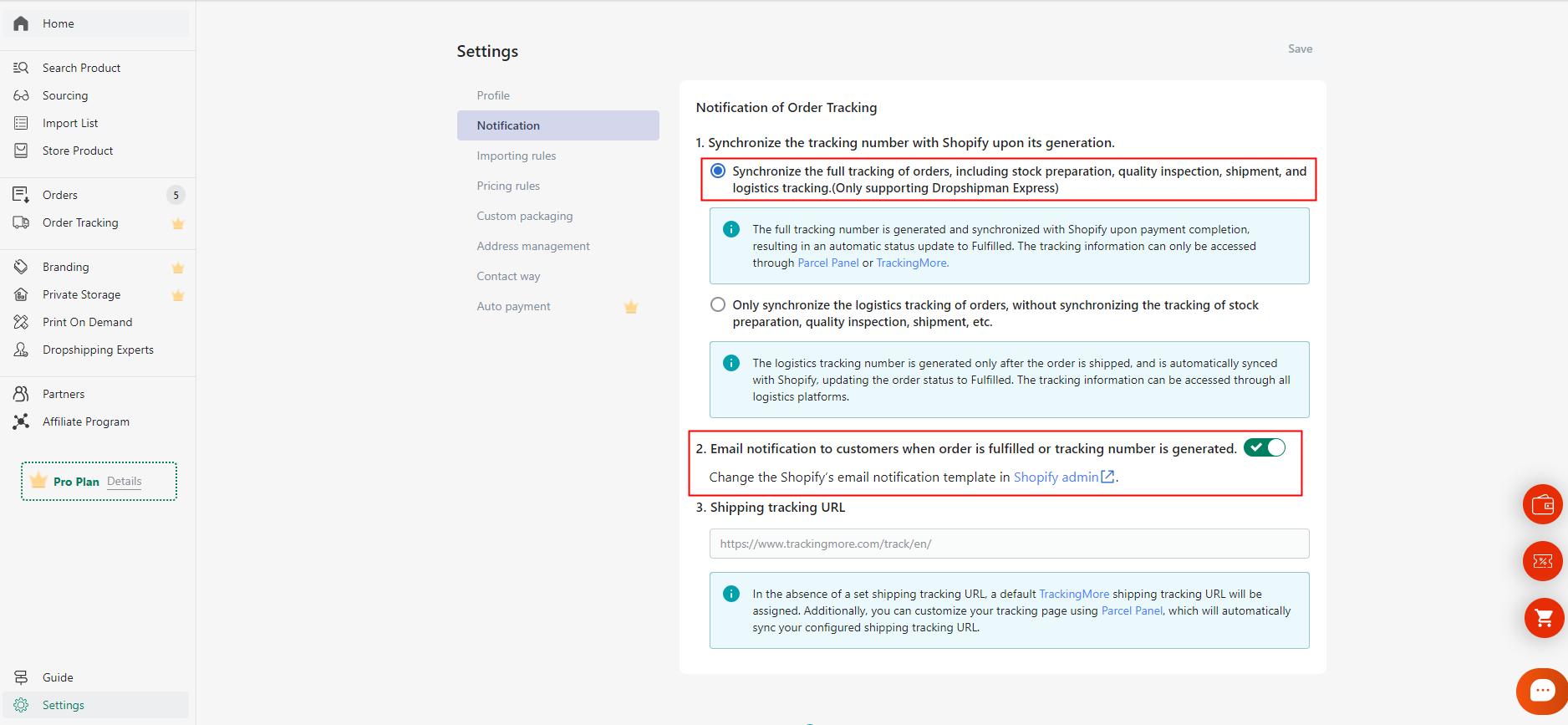 3. After the Dropshipman order tracking number is generated, you can click on the order tracking button in the Dropshipman order list to directly view the order's tracking information, or you can click on the tracking number to be redirected to TrackingMore to inquire about the logistics tracking. If your store has installed Parcel Panel and configured the Tracking Page, you can also check the order tracking on your store's Tracking Page.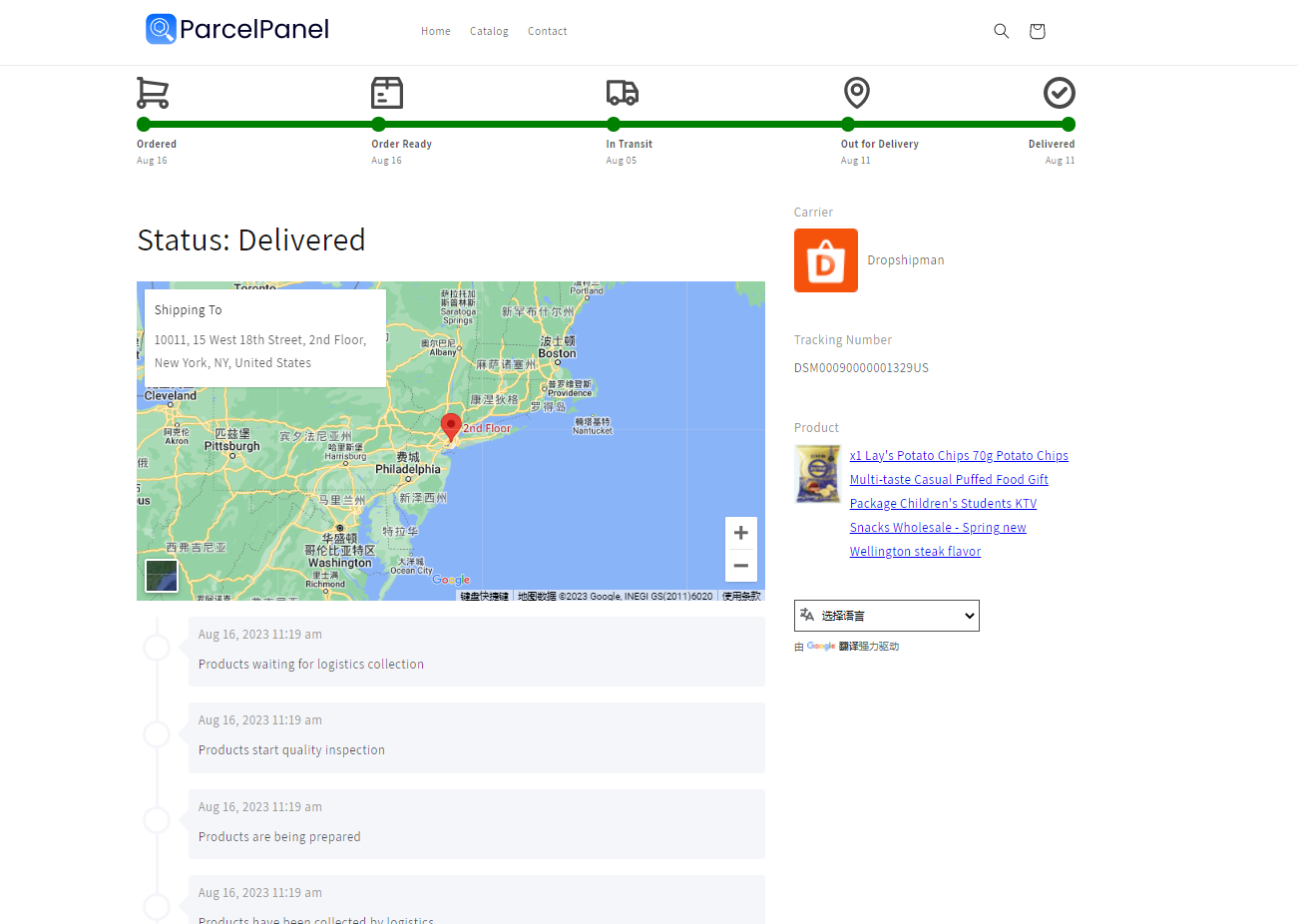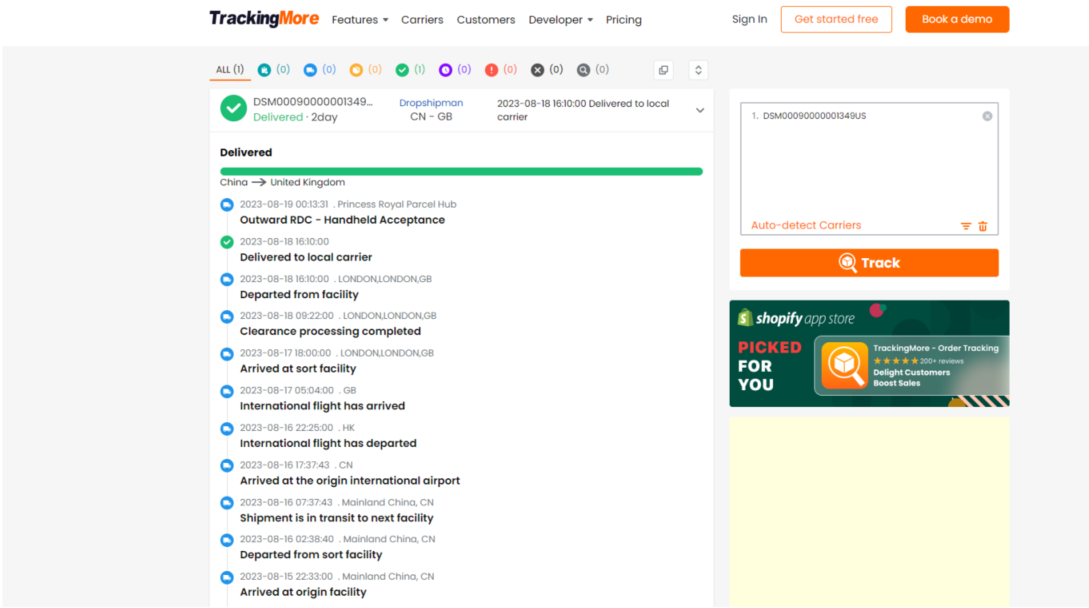 FAQ
Q1: Where does Dropshipman brand logistics deliver?
We cover almost all countries globally, including many remote areas.
Q2: What is the shipping time for Dropshipman brand logistics?
Typically, the shipping time is 7-15 days, but you can check estimated times when selecting logistics during order placement.
Q3: Where can customers track their Dropshipman brand logistics shipments?
Currently, tracking is supported on the TrackingMore and Parcel Panel platforms.
Tips
We're currently in beta, so access is limited to select users. Stay tuned for our official launch, expected at the end of September.