Shopify is a popular e-commerce platform that allows users to create their own online store and sell products to customers.
One way to expand the selection of products available in a Shopify store is through dropshipping, a fulfillment model where the store owner does not keep goods in stock but instead transfers customer orders and shipment details to a supplier, who then ships the goods directly to the customer.
Shopify dropshipping apps can be quite helpful in improving retailers' efficiency in running their online stores by offering a variety of automation features and organizing capabilities to considerably enhance a dropshipping business's operation. These applications can assist with supply chain management, order fulfillment, shipping, and tracking.
The effectiveness and structure of a dropshipping business can improve by using Shopify dropshipping apps, which makes it simpler for merchants to maintain and expand their business.
In this article, we will review some of the best apps for dropshipping on Shopify. These dropshipping apps can help store owners find the best products and streamline their fulfillment process.
1. Dropshipman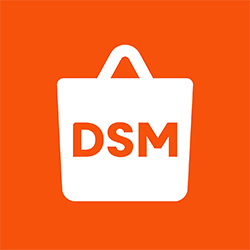 Dropshipman is one of the reputable Shopify apps for dropshipping where you can get a one-stop dropshipping solution. With Dropshipman, you can find a lot of high-quality and inexpensive products. In addition to helping you source items, Dropshipman can be used to bulk import goods from AliExpress. You can place orders in bulk, and Dropshipman's team will handle the remainder of the order fulfillment. Dropshipman collaborates with more than 30 logistics companies, including 4PX, YunExpress, etc. to provide worldwide shipping.
Key features:
Free Sourcing using links, product titles, and photos.
Quickly edit and import products into your Shopify store with only one click
Timely order fulfillment and rigid service standards for product quality inspection
Personalized storage services and customized packaging can help you grow your business
24/7 customer assistance in English, German, Spanish, French and so on with a dedicated support team.
Pricing:
Dropshipman offers two pricing plans. Basic and Advanced. By choosing the basic plan, you can have a 180-days free trial; the advanced plan costs $19.90/per month.
Rating: 4.9 stars (900+ reviews)
2. Dsers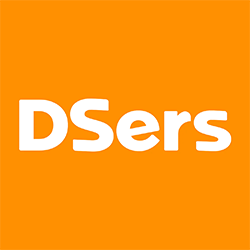 Before Oberlo shut down in June 2020, it recommended Dsers as one of the next best dropshipping apps on Shopify. Oberlo chose DSers because they offer all the characteristics required to grow your business. Oberlo worked hard with the DSers personnel to make the transition from Oberlo to DSers as easy as possible.
DSers is an official AliExpress e-commerce solution that has helped over 150,000 merchants to start their dropshippinng businesses.
You can import products from AliExpress, find better and more dependable suppliers, automate some time-consuming activities, fulfill orders in bulk, and more with the help of DSers!
Key features:
Optimize your suppliers: Dsers helps you findmore affordable and reliable suppliers for the same goods.
Auto-update prices & stock: With DSers, you can set up pricing rules and monitor the stock easily
Bulk orders: Dsers makes it easy to place hundreds of orders in a matter of seconds with a single click
Automation: Dsers helps to automate the tracking of orders and packages
Dsers helps you manage many Shopify stores from a single account
Pricing:
Dsers offers three pricing plans. Basic and Advanced and Pro.
Basic: Free
Advanced: $19.90/month
Pro: $49.90/month
Rating: 5 stars (11,000+ reviews)
3. Zendrop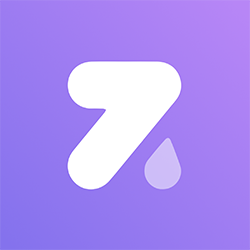 Zendrop is one of the best apps for Shopify dropshipping because it links reputable suppliers with dropshipping businesses and online retailers. Language obstacles, lengthy shipping times, and poorly labeled packaging are all gone.
Zendrop provides outstanding customer service from the US, the industry's quickest shipping times, bespoke branding on all goods, and a team of English-speaking staff available to assist you around the clock.
Key features:
Faster Shipping: Industry-Leading shipping options are offered by Zendrop
Easy addition of products to your store with one button
Get in touch with customer service representatives at any time
Pricing:
Zendrop offers three pricing plans. Free, Pro, and Plus
Free
Pro: $49/month
Plus: $79/month
Rating: 5 stars (2700+ reviews)
4. Spocket
Spocket is one of the best Shopify apps for dropshipping because it provides you with access to winning dropshipping products from suppliers worldwide. You can easily filter items according to location and quickly add products to your Shopify, Wix, BigCommerce, or WooCommerce store with Spocket. Apart from that, one of the best things about this platform is that most of the suppliers are headquartered in the US and EU, making it possible for your customers to receive their orders much faster than from suppliers based in China.
Key features:
Dropship with quicker shipping and a wide selection of US and European goods
Save substantially by benefiting from wholesale prices and no order minimum
Branded invoicing can help you build a strong brand and foster customer loyalty
Completely automate your dropshipping from AliExpress
24/7 customer service helps you get problems solved more quickly
Pricing:
Spocket offers four pricing plans. Free, Starter, Pro, and Empire.
Free
Starter:29.99/month
Pro: $49.99/month
Empire: $99.99/month
Rating: 4.6 stars (3000+ reviews)
5. Printful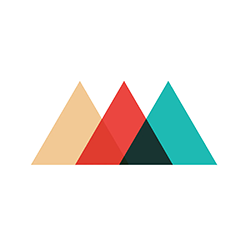 Printful offers dropshipping and warehouse services for print-on-demand products. T-shirts, mugs, and hoodies are just a few examples of white-label merchandise you can personalize with Printful and sell under your brand. You may concentrate on product ideas and marketing, while Printful handles product fulfillment and shipping.
Connect Printful to any of the most popular e-commerce systems or marketplaces, including Shopify, then create printed or embroidered designs, establish your product prices, and upload your customized products to your store.
Key features:
Fulfilling orders automatically
Free online tool for customizing products
Integrated with Shopify for dropshipping print-on-demand products
There is no minimum order quantity or an upfront fee
Global satisfaction
Pricing:
Printful offers three pricing plans. Free, Plus, and Pro.
Free
Plus: $9/month
Pro: $49/month
Rating: 4.6 stars (4000+ reviews)
6. CJ Dropshipping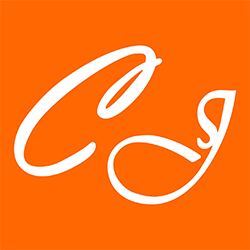 CJ Dropshipping is the best dropshipping app for Shopify that combines product sourcing, order processing, and shipping fulfillment. Dropshippers list products on CJ or link them to their stores, and CJ then pulls orders from those stores and handles them, which is how AliExpress and Oberlo work together. There are options like warehouse service, photo/video taking, POD, COD, and API support, and more. It is a one-stop platform that offers all the services necessary for running a dropshipping business.
Key features:
CJ'steam carefully selects each product by using a set of predetermined standards
When users or customers identify a winning product, they can submit a sourcing request; the CJ team will then look for the products on their behalf.
Shops created with Shopify, eBay, Woocommerce, Lazada, and Shopee can be connected to CJ
CJ has fulfillment centers and agents in both China and the US
8 common payment methods cover more than 200 countries. For approved clients, CJ also offers COD (Cash on Delivery)
Product photography, white labeling and branding, logo engraving and custom packaging, and print on demand are more areas where CJ offers quality service
Pricing:
There are no setup or ongoing costs with CJ Dropshipping. Additionally, the shipping costs on CJ are typically higher than those on Aliexpress.
Rating: 4.7 stars (2500+ reviews)
7. Trendsi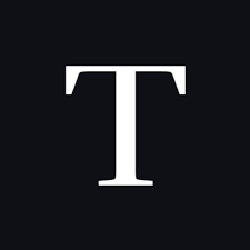 Trendsi is an online B2B fashion marketplace that offers wholesale inventory, making it simple for sellers to grow their businesses.
It has built one of the best free dropshipping apps for Shopify with which you can quickly find products and add them to your store and sell without buying inventory. Trendsi finds reputable US brands and high-margin products from reliable foreign suppliers, packs and ships them directly to your consumers with your personalized invoice, and even handles the return of products.
Trendsi aims to become a one-stop supply chain solution by streamlining product sourcing, manufacturing, and logistics, so you can better concentrate on marketing and sales.
Key features:
Find and sell goods offered by reputable US brands and foreign manufacturers
Users can add products with stock photographs and descriptions with ease
Trendsipicks, packs, and sends products directly to your clients together with your branded invoice
Fast restocking and real-time smart inventory sync are used to prevent stockouts
Private labeling and unique packaging for building a brand
Pricing:
Before Trendsi fulfills orders, sellers pay product and delivery costs.
Rating: 4.9 stars (1300+ reviews)
8. AutoDS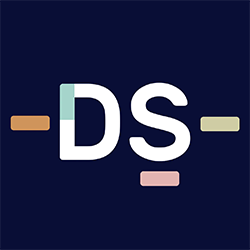 The cloud-based dropshipping platform AutoDS was created to assist businesses in managing orders and keeping track of changes in product prices and stock levels across various sales channels. Among the features are products importer, inventory management, automatic price optimization, and real-time updates.
Retailers can manage several stores using the dashboard, keep an eye on monitored or untracked listings, and use graphs to determine the total number of orders. Users of the solution can set up pricing rules, edit product information, and schedule bulk uploads. It has a product monitor tool that lets administrators track product quantities on supplier listings, calculate product prices, and automatically add source ID and SKU to uploaded products.
BlueCareExpress and HipShipper are two third-party platforms that AutoDS integrates with for order tracking and selling globally respectively.
Key features:
With only one click, add millions of items to your Shopify store
Enjoy continuous pricing and stock monitoring; there is no need to manually update them
Automate dropshipping order fulfillment, even if you are not at your computer
Clever product optimization that considers the prices, names, and descriptions
View an in-depth analysis of your business, including sales, revenue, bestsellers, and more
Pricing:
AutoDS offers three pricing plans: product importer, starter, and warrior dropship.
Product importer: $26.90/month
Starter: $39.90/month
Warrior dropship: $66.90/month
Rating: 4.9 stars (500+ reviews)
9. Ali Orders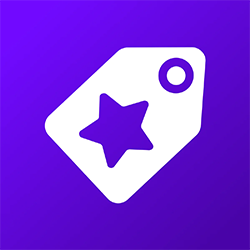 Ali Orders is a dropship Shopify app for AliExpress that helps you save time and effort and scale your dropshipping business more effectively than ever. With only a few clicks, it provides dropshippers with a way to import products from AliExpress, set pricing parameters, and automatically fulfill orders. Simply choose what you wish to sell, and Ali Orders will take care of the rest!
Key features:
Find the top-selling products on AliExpressand sell trendy items from dependable suppliers
Users may import products from AliExpress with only one click by using the built-in editor for the product information
Push products to store: Send products to your store with a single click
Auto-fulfill AliExpress orders: quickly place hundreds of orders
Simple and quick transition from DSers
Pricing:  Free
Rating: 4.8 stars (1000+ reviews)
10. Syncee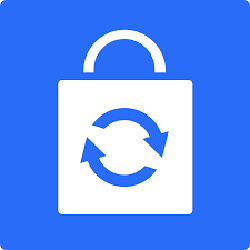 Syncee is a B2B platform for suppliers, retailers, and dropshippers. The app features millions of products from reputable global suppliers and with Syncee, it's simple to manage your inventory.
On the Syncee Marketplace, you may find profitable dropshipping products with quick shipment. Prevetted dropshipping vendors from the US, Canada, the EU, the UK, Australia, Brazil, and other countries are eager to collaborate with you and efficiently complete your clients' orders. Simply import products into your online store, and Syncee will automate order synchronization and product updates.
Key features:
Manage a large selection of dropshipping goods with quick delivery
On Syncee Messenger, you may talk to your suppliers directly
Automated product uploads, updates and order sync
Highly customizable pricing options—add your profit margin and rounding rules!
If you can't find your supplier in Syncee, you may use their product datafeed files!
Pricing:
Syncee offers four pricing plans. Starter, Basic, Pro, and Business
Starter: Free
Basic: $29/month
Pro: $49/month
Business: $99/month
Rating: 4.7 stars (900+ reviews)
11. Printify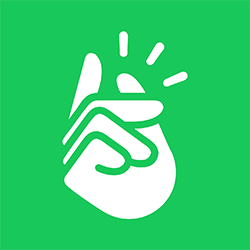 For Print-On-Demand services, Printify is the only technology you require.
Printify is a top all-in-one solution for contemporary print-on-demand demands trusted by over  4 million merchants. Any retailer can create a brand-new personalized product in a matter of seconds, and you will seamlessly sync those products to an online store.
Printify professionals manage the entire back-end operations, including printing, sourcing, and shipping.  With Printify, you can leverage a global network of printing service providers who will print, package, and deliver your orders to clients. Quick, easy, and risk-free, with Printify, you can make and market personalized print-on-demand products.
Key features:
Numerous options for unique items at affordable prices
Uploading designs is quick and simple
You don't need to buy stock upfront. Thus, there is no risk
Simple procedure for creating new things
Print and deliver worldwide
Pricing:
Printify offers two pricing plans. Free and Premium.
Rating: 4.4 stars (1800+ reviews)
12. KakaClo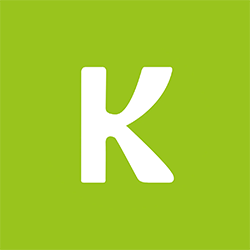 KakaClo is the best B2B clothing marketplace in Asia. KakaClo offers over 1 million products in various styles and release new products every day. It cooperates with over 8,600 factories and it is trusted by over 11,000 fashion brands. It's free to use - no monthly payment is required.
Due to the consistent quality, delivery, and fitting problems, we usually don't advise dropshipping clothes from China. KakaClo appears to be an exception to that rule, because its Shopify dropshipping app is well-received.
Key features:
It takes only a short while to deliver the goods:  KakaClo promises delivery dates of five to 10 business days, which are comparatively swift for an Asian provider.
Excellent customer service: Most KakaClo reviews mention how great their customer service is!
Numerous extra services: KakaClo offer packaging-on-demand and product customization services.
Pricing:  Free
Rating: 4.9 stars (200+ reviews)
13. USAdrop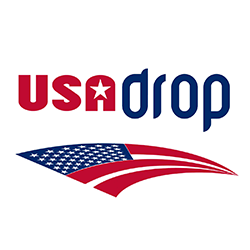 USAdrop is a dropship fulfillment company established by an American businessman. They specifically serve the US market, bridging the supplier-dropshipper gap. USAdrop has extensive knowledge of the Chinese supply chain and the global dropshipping business.
They have Shopify and USAdrop fully connected. The significant part is that all you need to link to USAdrop is an active Shopify store for it to source and distribute products. Additionally, you can use CSV files to process orders.
Key features:
Sourcing top-notch goods from factories with long-term cooperation
Add products to your Shopify storeswith only several clicks
Get quicker shipping of products from US warehouses
Pricing:  Free to use
Rating: 4.7 stars (100+ reviews)
14. DropCommerce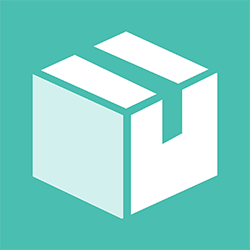 DropCommerce has built one of the most popular dropshipping apps in the US. Dropcommerce gives its customers access to high-quality products from reliable US suppliers and fast US delivery.
DropCommerce ensures that its customers are happy, make more revenue, and experience fewer worries with its quick, dependable shipment and order tracking.
Your orders will be delivered in 2–7 days by genuine brands. DropCommerce further guarantees the delivery of your order or a complete refund. DropCommerce has a top-notch customer service team available to address any inquiries. Use DropCommerce dependable, high-quality, and user-friendly drop shipping to grow your online business.
Key features:
Eco-friendly, fair-trade, vegan, handmade goods from the United States of America
Fast and trustworthy US shipping. 2–7 day delivery
Products having a profit margin of at least 30% and an average of 55%.
The best possible customer service to assist you in your dropshipping endeavors
Automated fulfillment can help you save time and run your business more efficiently
Pricing:
DropCommerce offers four pricing plans. Free, Basic, Growth, and Pro.
Free
Basic: $19/month
Growth: $49/month
Pro: $89/month
Rating: 4.4 stars (300+ reviews)
15. BestDealer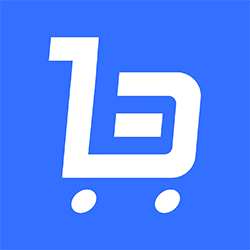 BestDealer app is the finest all-in-one dropshipping solution that enables online dropshippers worldwide to efficiently and more effectively establish a successful online business. BestDealer uses a robust Shopify dropshipping app to offer product sourcing, purchasing, quality control, custom branding, and delivery services. They combine expertise, assets, and technology to create a top-notch dropshipping platform that aids online retailers all over the world.
Key features:
Quick Sourcing: They provide quotes in seconds to save you time
Good order fulfillment for a quick and secure experience
Personal branding: Make your brand stronger using specialized packaging and branding techniques.
Pricing:
BestDealer offers four pricing plans. Jumpstart, Pro, Accelerate, and Scale.
Jumpstart: Free
Pro: $19/month
Accelerate: $99/month
Scale: $499/month
Rating: 4.7 stars (300+ reviews)
16. ShionImporter
ShionImporter is the best dropship app for Shopify that lets you take full advantage of the dropshipping opportunities provided by the most excellent online retailers worldwide, including Dear-Lover, Prettylittlething, Amazon, eBay, Emmacloth, ModeShe, TomTop, Kohls, Lazada, GearBest, and AliExpress.
ShionImporter is designed for Shopify store owners who primarily purchase dropship products from top global ecommerce platforms all over the world. You can quickly start your lucrative business with only one click, giving you many unique benefits over other dropshipping import programs.
Key features:
Upload products from online marketplacesto your Shopify store with just one click
Synchronize inventory levels and prices automatically for each product variant
Add individual prices, SKUs, stock quantity, and photos for each product
Pricing:
ShionImporter offers four pricing plans. Free, Basic, Standard, and Premium.
Free
Basic: $9.99/month
Standard: $19.99/month
Premium: $39.99/month
Rating: 4.8 stars (100+ reviews)
17. HyperSKU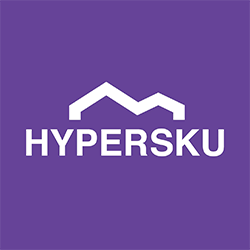 HyperSKU is an all-inclusive dropshipping solution for people who want to sell online. They have a bulk order option, allowing you to control all dropshipping orders from a single dashboard. With the aid of an open API, HyperSKU works with Shopify and WooCommerce. Additionally, they assert that they buy product samples to ensure the details are accurate and provide post-sale support for lost or flawed shipments. HyperSKU won't charge you a subscription fee. You only have to pay when you need to take advantage of additional services such as private labeling and custom packaging or when you need to fulfill orders.
Key features:
Thousands of prevetted for acquiring high-quality products
Easily connect your Shopify or WooCommerce store and manage everything from one account
Shipping in 7–12 days & international address verification to boost delivery rates
From sourcing to winning, a professional sales team will assist you along the way
Private label services, product & package customization available
Pricing:  Free. The merchant must cover the cost of order fulfillment, including product costs and shipping fees.
Rating: 4.7 stars (70+ reviews)
18. AppScenic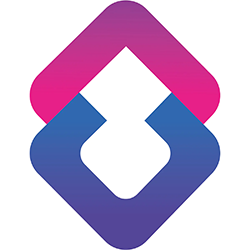 AppScenic is a dropshipping and wholesale network that connects the online retailers with reliable suppliers in different nations worldwide.
It is one of the Shopify dropshipping apps that, when you sign up for an account, you can access over 1 million dropshipping items sent straight from warehouses in the USA, the UK, or the EU. You will also gain access to a comprehensive and cutting-edge dropshipping automation toolkit if you use AppScenic.
Key features:
Find distinctive suppliers: Dropship from verifiedvendors in top-tier countries
Automatic updates: 24/7 price and stock synchronization between you and our suppliers
Rapid setup: Register, connectyour store, and import products
Pricing:
AppScenic offers four pricing plans. Free, Standard, Pro, and Elite
Free
Standard: $24/month
Pro: $47/month
Elite: $78/month
Rating: 4.9 stars (100+ reviews)
19. Wholesale2B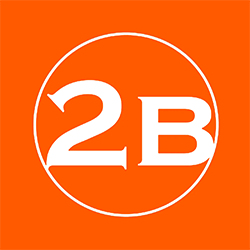 Wholesale2B is one of the best Shopify dropshipping apps. Consider them your one-stop platform for your dropshipping business. You may create product collections quickly because they have a vast database with over 1 million products from various categories. In addition, they enable you to sell goods on Shopify, Amazon, eBay, and other popular e-commerce platforms. If you don't already have a website, Wholesale2B can create a storefront for you and let you process orders right from the admin's dashboard. You can choose reputable delivery services like FedEx, USPS, UPS, and DHL.
Key features:
Lowest prices guaranteed formore than 1.6 million dropship-ready items
Real-time tracking updates, automated inventory updates and order imports
Fastest order processing and shipping to the US and Canada
Pricing:
The monthly plan of Wholesale2B for Shopify costs $29.99 per month.
Rating: 3.5 stars (100+ reviews)
20. vidaXL Dropshipping
vidaXL is a global online retailer in Europe that is expanding quickly. They offer over 90,000 products at the best prices for dropshipping and are constantly increasing their product line. vidaXL's team conduct market research and negotiate with factories to produce products in bulk, influencing the design and packaging of the products.
They provide clients with the broadest selection of products under the vidaXL brand, many of which are uncommon, whereas, they are offered at reasonable prices.
All clients in Europe, Australia, and the United States can purchase items in and around the home cheaply, thanks to vidaXL's successful online retail network. Additionally, they help other online businesses expand with vidaXL thanks to their expertise, experience, and logistical network.
Key features:
Agreat selection of furniture, hardware, home & garden products, and other goods
Affordable pricing
Deals are offered frequently on a daily, weekly, and seasonal basis
All orders include free shipping
Shipping worldwide
Returns are free of charge (Exemptions : Australia and Norway)
Pricing:
vidaXL pricing starts from $29/month
Rating: 2.1 stars (30+ reviews)
Conclusion
In conclusion, we have reviewed some of the best dropship apps for Shopify store owners looking to expand their product selection and streamline their fulfillment process. These best dropshipping apps for Shopify offer a range of features and flexible pricing, making it easy for store owners to find the right fit for their business needs.
Whether you are looking for a comprehensive solution, a large selection of products from multiple suppliers, or a specialized solution for apparel or home and garden products, these best dropshipping Shopify apps have got you covered.