To be successful in e-commerce, you are supposed to equip yourself with three things: in-demand products to sell, the strategies to market them, and the motivation to succeed. 
Starting your dropshipping online store can lead to your anxiety pumping. You are willing to hit the road running with your first ideas. However, you don't want to chase rainbows, either. You want to sell physical products online. You need data that you trust and a smart dropshipping e-commerce model to get there.
While there are millions of ways to make money online, hundred of potential niches, and millions of products to sell, without the right products and target market, the foundation of your success will be doomed to total failure.
Things to Consider Before Choosing Products to Dropship
Learn More About Suppliers
To choose the best-selling ecommerce products, you should begin by scoping out your competitors, suppliers, and manufacturers before spending any money. Keep monitoring their prices and inventory levels to see if they are successful. With Dropshipman, this can be automatically done. I therefore highly recommend it for anyone who are doing a dropshipping business.
Decide the Product Type
There are two types of products that you can sell online, namely, commoditized and niche products.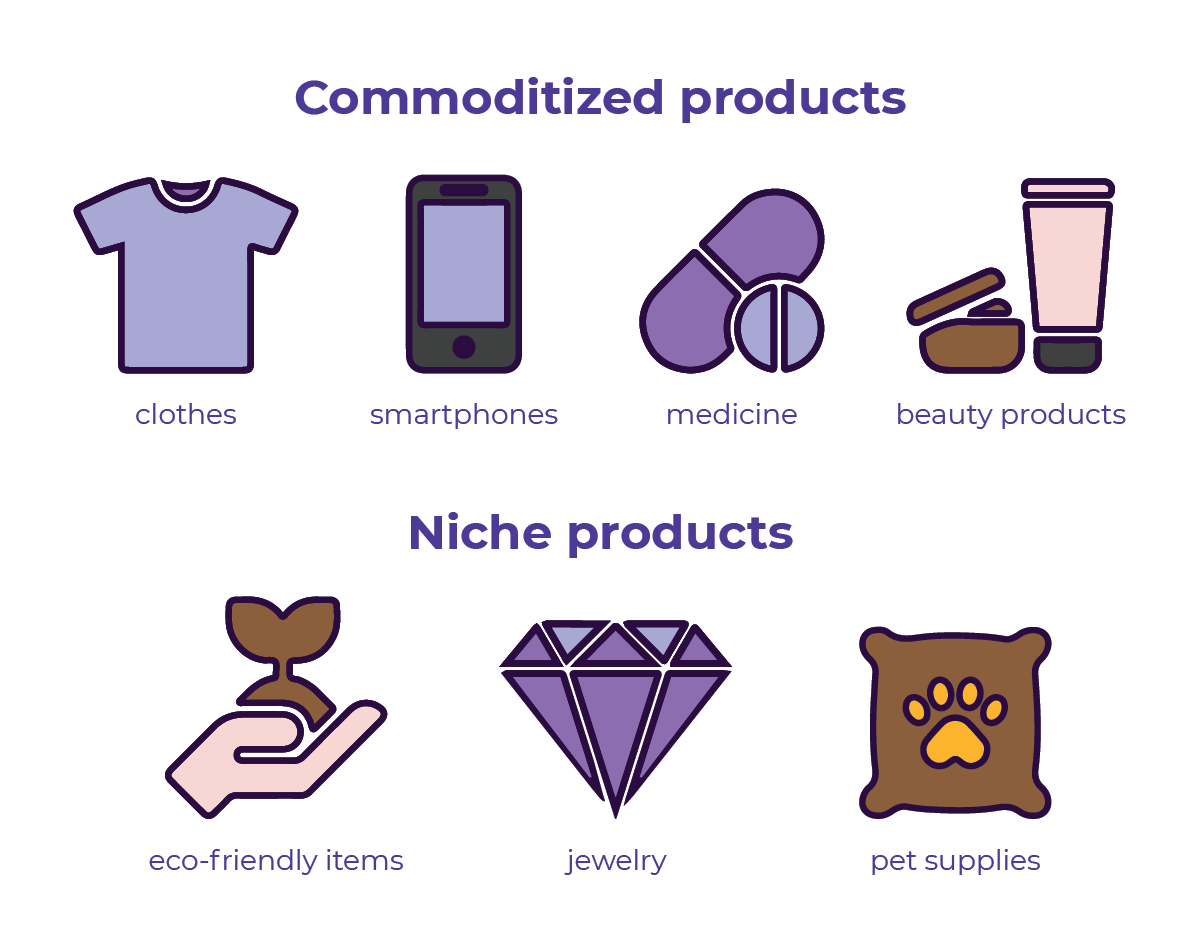 Commoditized products: Are those products are of high demand or popular? They are items everyone yearns for and can't do without, like clothes, food, and cosmetics. They can either be physical or digital. 
Niche products: On the other hand, only a small group of people need these products. For instance, one taking part in a roller derby will need a roller skate that others won't need. As an E-commerce merchant, you need to stay ahead of the curve to keep your business alive and thriving.
What to sell online comes down to your business model and where the data points are. With that being said, let's go to our next step by looking at a few product ideas that will work best on your dropshipping business model.
Opt for Dropshipping Automation
With a dropshipping store, you don't want to worry about storing or managing inventory. Your only requirement is to list products on sale in your store. To sell the best ecommerce products easily, you should think highly of dropshipping automation to streamline the workflow. Send the order to your supplier (usually with a dropshipping automation app), and the supplier takes care of the rest.
The supplier ships products directly to your customers—the customer won't know that a third party is involved. There are plenty of tools to assist you in discovering the dropshipping products to sell. Highlighted below is a step-by-step process to guide you on your path to dropshipping success.
Choose the Best Products to Sell Online in 4 Steps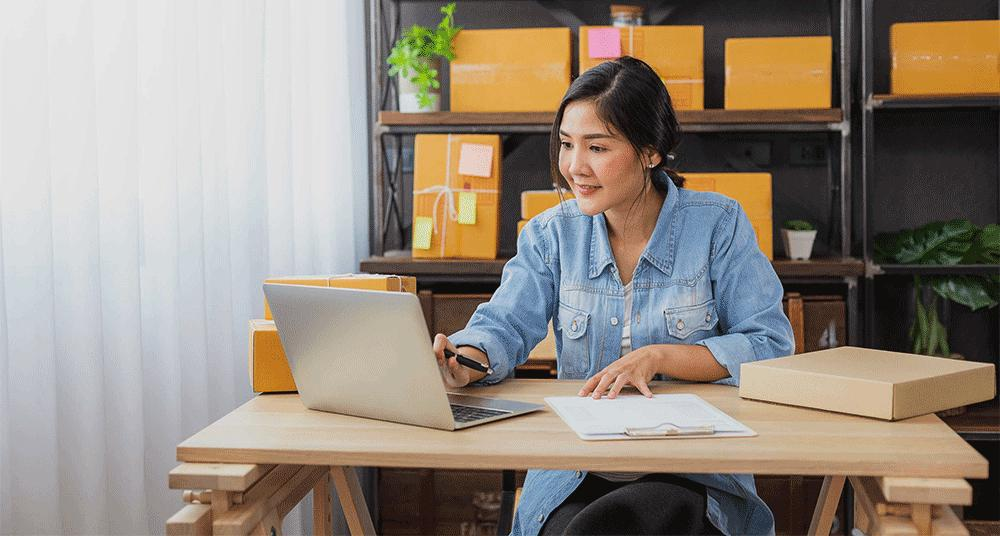 In one way or another other, you might have had that research is essential for finding the best ecommerce products to sell. It might have become a cliché in your ears, but on a serious note, without research, you are jumping blindfolded, and that is not a good idea. It is very crucial to take some time to find good dropshipping ideas.
Begin by checking out the market research tools to get a clue of the types of products you could sell, the best-selling products, and the niche you could enter. Furthermore, as advised, glance at successful e-commerce stores as they are very inspirational. The market share of a good dropshipping product is not dominated by major brands. Moreover, it is small, lightweight, non-seasonal, and in the e-commerce "sweet spot."
Once you have chosen a product idea, it is ideal you figure out how much you can sell your products and the profit you can make. The profit margin to aim for should be within the range of 20-40%. Do this by contacting suppliers for pricing and comparing and contrasting how your product sells on places such as Dropshipman, AliExpress, Alibaba, etc. When selecting products, keep a tight focus and always look for a sweet spot. But equally, ensure you have a good mix of low, medium, and high price points.
One can understand that entering a saturated market is equivalent to the immediate failure of a business. Therefore, it is important to see how many sellers you are competing with. Tools such as Google and AliExpress help determine who is advertising the product and its pricing. Can you compete with what you have just seen? If you can't offer more competitive pricing, it might not be a good idea to choose it.
Once you are assured that the product you opt for is a winning product, you must test it out. As a dropshipper, it would be crucial you step into your customer's shoes and confirm on your own. At this stage, you can contact reliable suppliers like Dropshipman, an all-in-one Shopify dropshipping supplier, to order samples to test the product quality and the reliability of the supplier.
8 Best Ecommerce Products That Sell
It is time to take you through some of the best-selling ecommerce products on high trend. As usual, I have done an in-depth market to find the product categories growing increasingly popular this year.
Portable Dryers
Has a growth rate of 23% in the last seven months.
Has a whooping search volume of 11000 searches a month.
The highest search per country: United States, Canada.
As the name suggests, portable dryers are miniature washing machines you carry anywhere.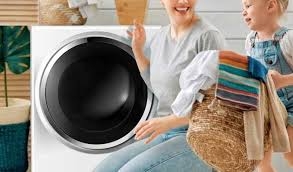 They can hold approximately two loads of your laundry, just enough to push you through a few days. Besides, some even have a special component to hold small towels or cleaning rags.
Cooling Blankets
It has a growth rate of 361%( in the last 4 months)
Has a whooping search volume of 20000 searches per month.
It also has a $0.8 cost per click(for PPC advertisers)
Finally, its highest search by country: United States, Canada.
This recent unique record-breaking heat wave has skyrocketed its demand.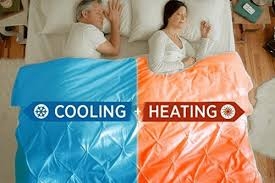 It has a special design, is light in weight, and keeps the body cool and comfortable during the hot summer months.
In addition, it has special chemicals that react with your natural sweat. When you feel a little down in the heat, it generates an electromagnetic field underneath the blanket, which cools you down.
Folding Bikes
Has a growth rate of 54%( in the last 4 months).
Its monthly search volume is 80000 searches per month
Its cost per click is $0.8 ( for PPC advertisers.)
And its highest searches by country: United States, UK, and Philippines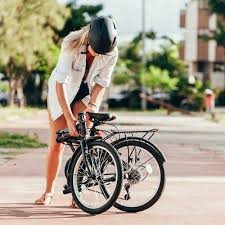 Because folding bicycles are portable and convenient, they can be easily folded into a relatively small size, so they are great to take with you anywhere you go. Also important to note is that they have made it easier for people to keep fit and active by allowing them to quickly and easily go from point A to Point B while riding.
Bartender Kits
Has a growth rate of 300%( in the last 3 months)
Has a monthly search volume of 3400 searches per month.
Has a $ 0.7 Cost per click( PPC).
Highest search by country: United States, UK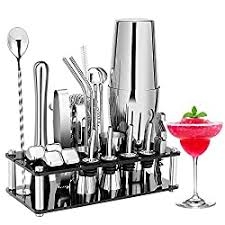 This is a DIY cock-tail making sets, and they are highly trending because they have made it simpler for people to readily learn how to make their own cocktails and drinks at home or even in their hotel rooms whenever need be.
These coveted kits make people choose whatever drink they want, whether it is a martini, vodka, or soda.
LED Showerhead 
Has a growth rate of 88% in the last two months.
Has a monthly search volume of 9600 searches per word 
Highest searches by country: USA, UK.
The cost per click is $0.6 (for PPC advertisers).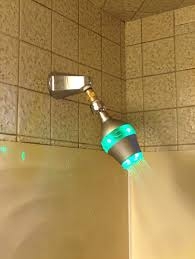 This is a shower nozzle fitted with colored lights, designed for aesthetic appeal, making it trending and popular with teenagers and young adults who want to sprinkle aesthetics into the most mundane activity—taking a shower.
Smartphone Accessories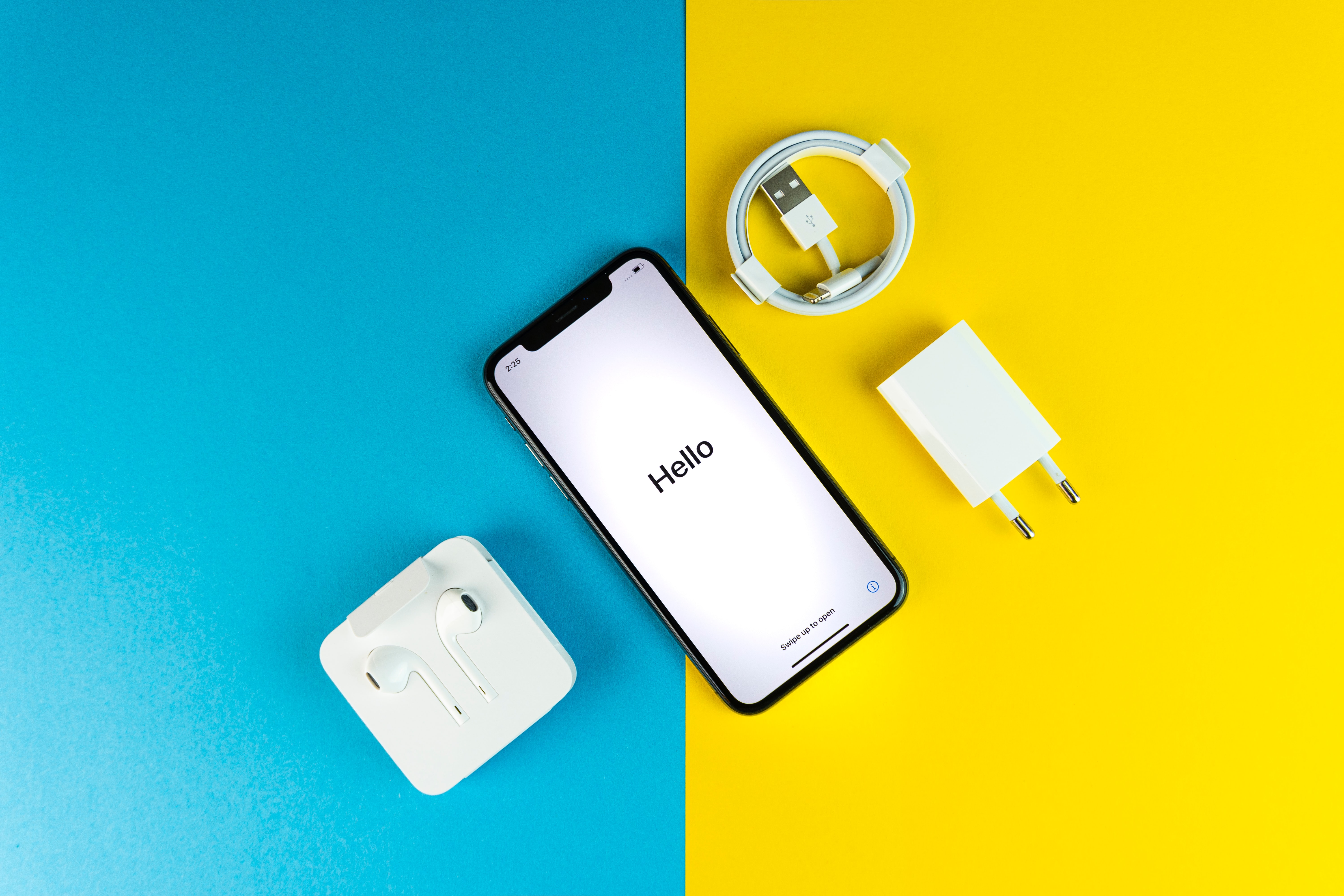 It is in everyone's domain that smartphones are beneficial, but there are tons of accessories outside there that make them more useful. From a wireless charging pad to an armband to hold your phone while you are on the run, there are plenty of things to sell in this category.
If you are interested in selling this accessory, source this product through Dropshipman.
Jewelry & Fashion Accessories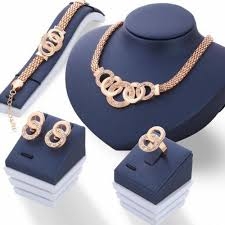 Many styles and trends have changed a lot with time. Nonetheless, one thing has also remained the same, and it's still precious. This is a jewelry and fashion accessories. Whether your focus is on specific jewelry rings or managing a broader range of products, this type of store has a lot of potentials. 
Blue Light Glasses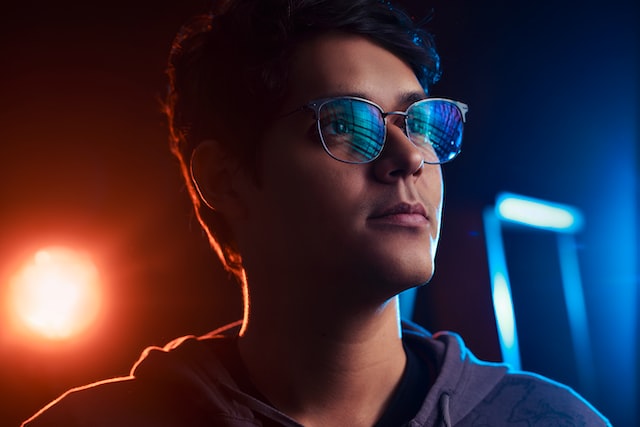 This is a special eyewear glass as it uses its unique lenses to prevent the blue light that emits from electronic screens. It is supposed to help reduce eye strain and makes it easier to sleep. It is unique in that it readily helps people who do not have eyewear prescriptions to use. If you are considering building a professional glasses dropshipping store, check out the prebuilt stores offered by Dropshipman to kickstart your dropshipping business.
Conclusion
So far, we've gone through the 8 best products for ecommerce. In fact, trending products mostly stay the same year in and year out. In most cases, those products trending in 2022 are probably still trending in 2023. If a product trend remains the same for a long time, there is a market demand for it, and thus you can fill in the gap more easily. I encourage you to open your e-commerce store. Besides, I want to catch your attention that an online store—as opposed to the traditional one- can offer a greater variety of products and expand or modify its catalog as per customer requests. Finally, know that e-commerce is the perfect solution for those who are willing to devote themselves to sales fully and who do not have enough capital to start a physical business.