No doubt, shopping online for clothing is a lot harder than buying anything else. Similarly, finding the best Shopify apps for clothing stores is a daunting task. However, finding the right Shopify app for a clothing store is critical for your store's growth. This is because every online clothing store has its unique challenges and requirements. When choosing a Shopify app to meet your store's needs, you must consider a wide range of factors.
However, if you don't have the time to browse the internet and search for the best Shopify apps for clothing stores, we have got you covered.
Here, we have rounded up the 20+ best Shopify clothing apps for different aspects, including sizing, clothing recommendations, filter & search, shipping insurance, reviews & social proof, shoppable images & videos, custom clothing, and loyalty program. Without any further ado, let's dive right into the topic!
Contents
Best Shopify App for Clothing Dropshipping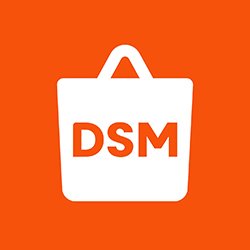 Want to dropship high-quality clothing products at low costs from China? Choose Dropshipman. Dropshipman is a leading all-in-one dropshipping supplier that provides full automation for Shopify dropshipping and a complete set of dropshipping services. Dropshipman not only negotiates with suppliers to help you reduce product costs but also partners with over 30 international shipping carriers to lower shipping costs for you. 
Whether you want to dropship white-label clothing, or run a branded clothing dropshipping business, Dropshipman can meet all your needs. 
Key Features:
Streamline your dropshipping business, from product uploads, pricing, inventory updates to fulfillment
Reduce the product costs and shipping costs of clothing dropshipping
Access a wide range of dropshipping services, such as warehousing, quality inspection, custom packaging
Rating: 5 out of 5 based on 1,100+ reviews
Pricing: 100% free to use

Best Shopify Apps for Sizing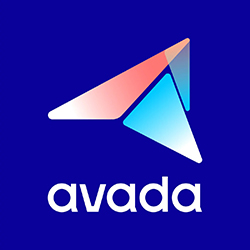 Avada Size Chart is among the best Shopify apps for clothing stores. It comes with size charts, allowing buyers to choose the best size that fits them. Customers are likely to buy a clothing item if they are sure about its size. By offering required assistance to the customers while selecting the right size, Avada helps to minimize the order return rate. This, in turn, increases sales and builds customer loyalty.
Key Features:
11 preset templates for selling men's, women's and kids' tops, bottoms, and footwear
Easy to implement floating/inline-link size charts at multiple positions on product pages
Easy to edit the content of the size chart, customize colors, and add images, links or a video
Rating: 5 out of 5 based on 900+ reviews
Pricing:
Apart from the Free Plan, Avada also offers a more performance-oriented plan named 'Professional' that supports Google Analytics for tracking impressions and clicks. The free version is more suitable for beginners, whereas experienced merchants should rely on the 'Professional Plan.'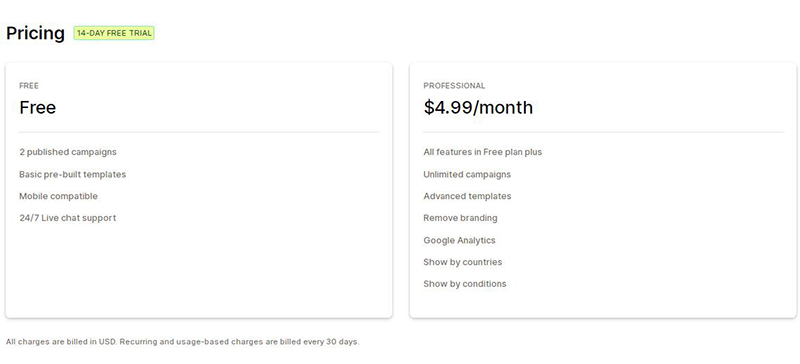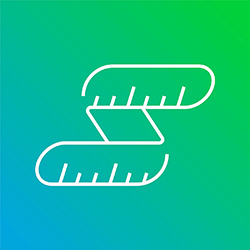 ESC is a powerful tool to help you create fully customizable size guides. It's a useful tool for those customers who want to shop for clothing items that fit them perfectly. By offering access to an array of size charts and guides, ESC can save precious time for your customers. This, in turn, provides a flawless user experience and improves the conversion rate. 
Key Features: 
Customize the headers, rows and columns easily
Quick to implement because the display of size charts can be associated with tags of your products
Import and export size charts (premium plan users)
Rating: 4.7 out of 5 based on 550+ reviews 
Pricing: 
The Premium plan comes with unlimited size charts, allowing you to build unique guides for every product listed on your store. The Basic Plan of this app is free, which is great for one-product dropshipping stores because it only allows you to create 3 charts.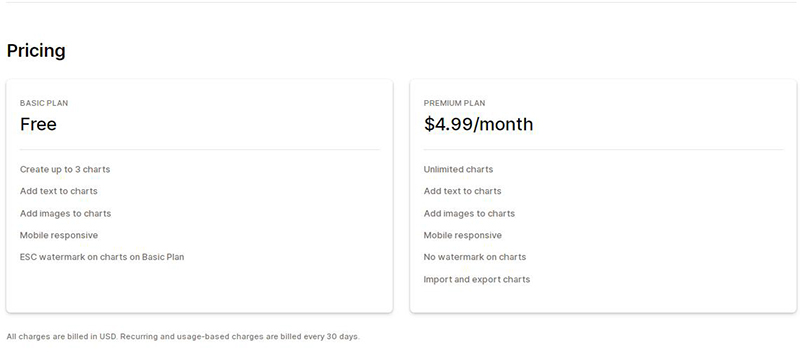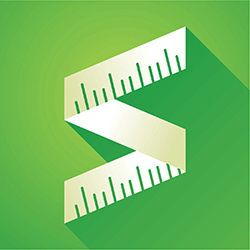 Kiwi stands among the best clothing apps for Shopify due to its innovative customer size charts. These charts allow customers to enter the exact measurements and get the best possible recommendations. With the help of machine learning, Kiwi offers the most accurate sizing recommendations for customers. Both the size chart and size recommender are essential tools. 
Key Features:
Accurate machine learning-based size recommendations for your customers
Easily create size charts by uploading images, webpage, or CSV files
Auto-apply size charts to individual products or collections
Add multiple tables, images, videos, tabs, etc., freely to your size charts
Supports multiple measurement units and auto conversions based on the demographic location
Rating: 4.4 out of 5 based on 650+ reviews 
Pricing:
The free plan can't satisfy beginners unless they only sell one or two clothing products. You can take advantage of the free plan to see how it works and upgrade to Premium Plan after trying it. If you also need a 'Size Recommender' to improve customer experience, just choose the Ultimate plan.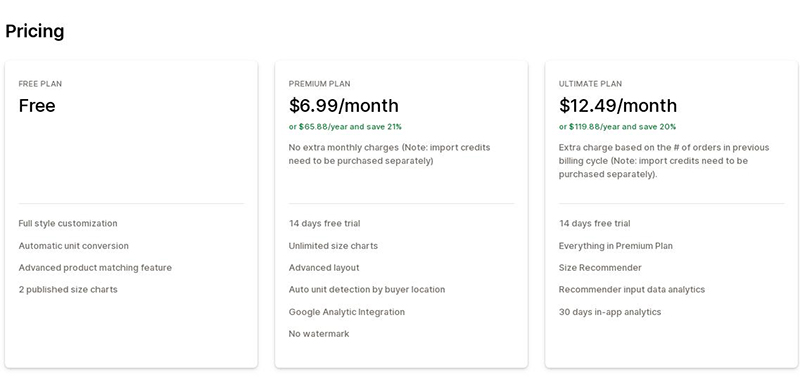 Best Shopify Apps for Clothing Recommendations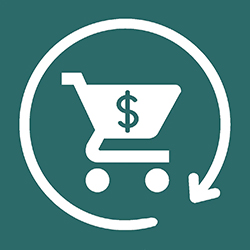 ReConvert Upsell & Cross Sell is a Shopify app that allows merchants to create customized upsell and cross-sell offers and display them after checkout. This is a great conversion-focused post-purchase upsell funnel that is frictionless, which allows you to maximize your profit and grow AOV (Average Order Value). 
Customers will usually like to pick up accessories (such as a belt, necklace, handkerchief, brooch, tie, sunglasses, and hat) that match their clothes well or lingerie and socks at reasonable prices. With Reconvert, you can easily upsell or cross-sell after checkout.
Key Features:
Deploy post-purchase upsell funnels to persuade shoppers to buy more items and increase average order value
Use the 'Thank You' page to upsell, boost subscriptions, collect birthdays, and run surveys
Custom checkout upsells available for Shopify Plus stores
Integrates well with the Shopify platform and offers in-depth analytics and advanced segmentation
Easy to activate and customize with Magic Designer and ready-to-use data-backed conversion funnel templates
Rating: 4.9 out of 5 based on 3,500+ reviews 
Pricing:
Although this app offers a free plan, it is not suitable for a well-established Shopify clothing store. Hence, it is recommended to go for the Upsell Basic Plan, as it comes with all the basic features that you might need.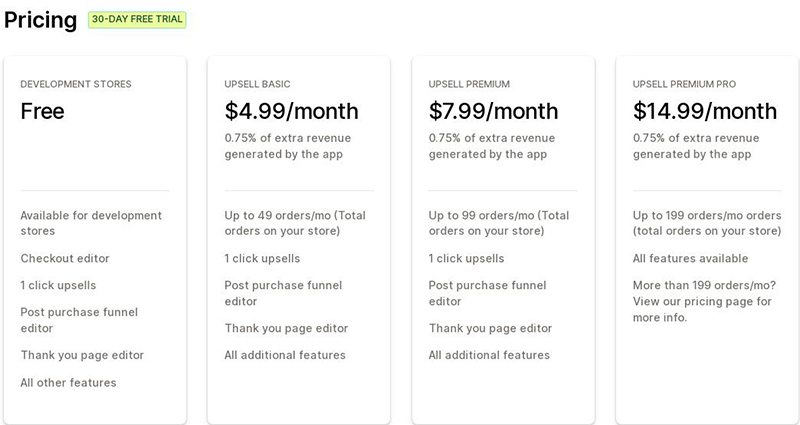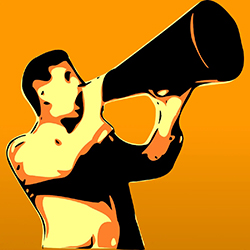 Also Bought • Related was launched back in 2016. It was created to bring the 'Also Bought' widget to Shopify. The developer of the Shopify app drew inspiration from the proven results of Amazon's 'Customers Who Bought This Item Also Bought' section. The unmatched AI of this app is pre-trained with billions of orders and products. Hence, it can now produce refined results. It analyses the full sales history of your store as well as the product updates and new orders. 
With it, you not only can recommend similar looks but also promote products that harmonize with each other in your clothing dropshipping store.
Key Features:
Display a preferred number of related products on any product page or cart page
Automatic (with AI-based algorithms), manual, type- and collection-based recommendations available for more flexibility
Fully customizable user interface: easy to edit texts, colors, sizes and styles
9% uptime even in case of traffic peaks during BFCM events
Mobile-friendly design, advanced configurations, and sales analytics
Rating: 5 out of 5 based on 750+ reviews
Pricing:
Unlike the above-mentioned Shopify apps for clothing, the Also Bought • Related only offers one plan called 'Unlimited Plan'. This plan is suitable for all types of Shopify merchants, as it comes with most of the required features.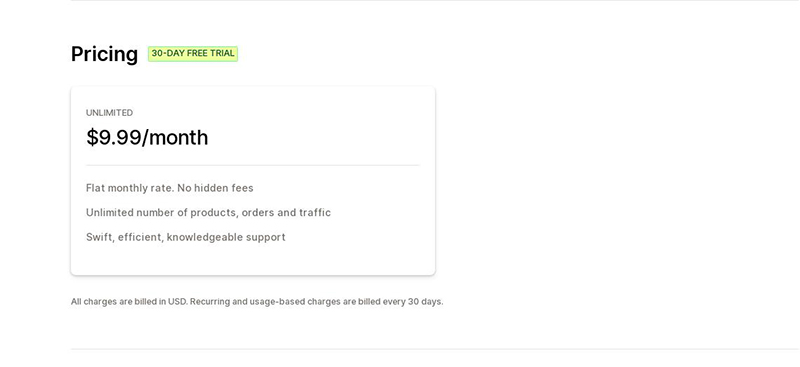 Best Shopify Apps for Filter & Search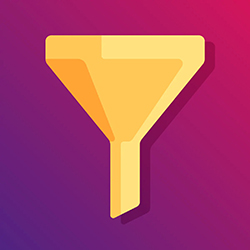 This is one of the best Shopify apps for clothing stores, which allows you to increase your shop's conversion rate. It achieves this goal by facilitating product discovery through filters and search optimization. It allows your customers to instantly filter products according to their preferences. Installing this app is easy, and it also allows customizing the product filter menu. 
Key Features:
Deploy multiple advanced filters (by size, price, tag, color, brand, vendor, collection, and meta fields) and search options on collection pages and search result pages
3 filter tree styles are available: vertical, horizontal, and off-canvas
Advanced Instant Search system offers auto-suggestion, keywords auto-completion, search redirects, synonyms, spell check, etc., for users of all devices
Excellent compatibility with multi-currency and multi-language functions of Shopify and third-party apps, as well as apps for product reviews, wishlists, and product labels
Rating: 4.9 out of 5 based on 1,000+ reviews
Pricing:
When it comes to subscription plans, this app offers four different plans that target different catalog sizes. The starter plan is free and offers only the basic features. It is suitable for those who have a small catalog. The $14/month plan is suitable for beginners, accommodating up to 1,500 products. The $19/month plan is worth considering if you have 1,500 ~ 2,500 products. In contrast, the plan designed for Shopify Plus stores only supports up to 1,000 items.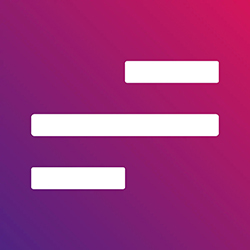 This particular Shopify app offers merchants a customizable and flexible menu solution. It allows shop owners to create a user-friendly and fully responsive menu loaded with featured products, collections, and blog posts. The menu created by this app is visually appealing to customers, which can also make it fun to shop. 
If you specialize in multiple clothing niches, including men's fashion, women's fashion, kids' clothes, accessories, lingerie, etc., you'd better take advantage of this tool and present your best offers right away instead of letting customers do a lot of searches. 
Key Features: 
Easily make multi-levels of a submenu to increase the accessibility of featured products and collections
Highlight products by using a list, a carousel, a grid or with "New" and "Hot" badges 
Preset templates, custom HTML and mobile-friendly design
Rating: 4.8 out of 5 based on 500+ reviews
Pricing:
The Free Plan is enough for those who are just about to start and focus on one or two niches. Apart from the Free Plan, Globo also offers a Professional Plan, which is quite affordable. If you sell internationally, you'd better choose the paid plan because it supports display in multiple languages and currencies.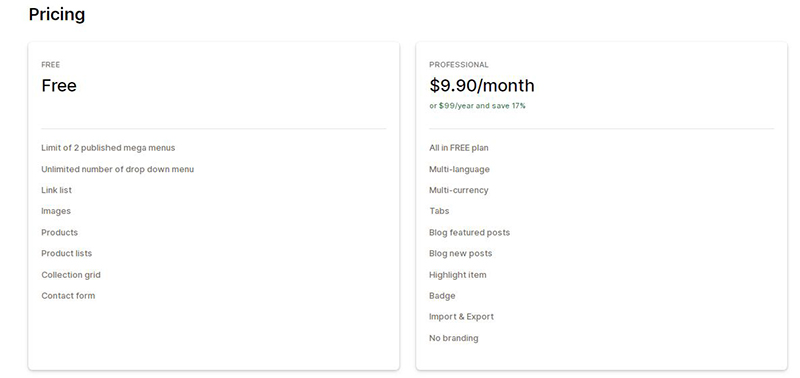 Best Shopify Apps for Shipping Insurance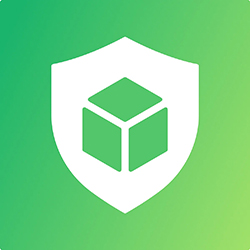 Insurance & Shipping Protection is a powerful app for Shopify clothing stores which allows you to create a shipping insurance plan for the customers. When it comes to running an online clothing store, merchants experience a high return rate. However, with a solution like this, you can minimize the costs associated with returns. 
This plan is self-funded, which means that merchants can have absolute control, and customers can decide whether to purchase the insurance or not. It helps to manage the claims for damaged, lost, and stolen packages from your customers. By providing shipping protection insurance, you can improve customer satisfaction and trust.
Key Features:
You collect the full amount of money associated with insurance sales to reduce costs due to returns as well as broken, lost, and stolen products
Insurance widgets that can be seamlessly embedded into your cart page and checkout page to give customers peace of mind
Customization of warranty and insurance widgets
Excellent compatibility with Shopify themes
Rating: 4.9 out of 5 based on 50+ reviews
Pricing: 
There is only a standard plan that costs $11/month for all features you need. You may start with a 7-day free trial if you want to improve profitability and offset costs arising from returns and claims.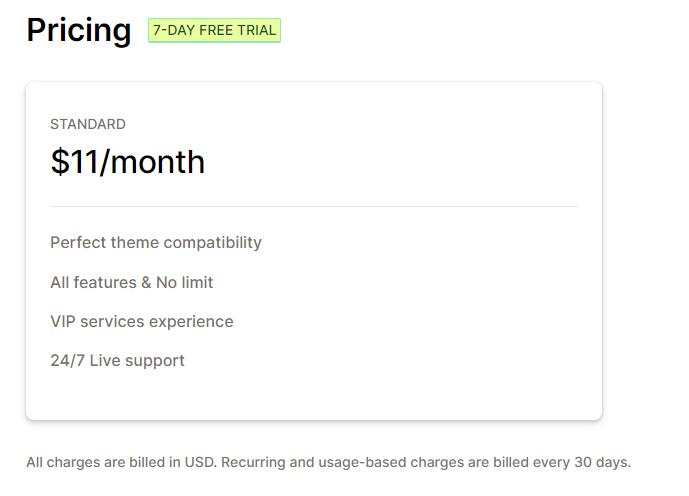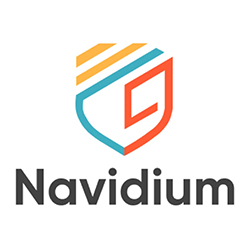 Navidium is another Shopify app that allows shop owners to offer shipping insurance to their Shopify customers. This app serves as a simple and easy way to protect your customer's order against loss, damage, or theft while shipping. 
It offers the best possible tools to create a self-funded shipping protection plan instead of working with a shipping insurance provider. In this way, you can offset the cost of damaged or lost shipments and possibly earn a profit from insurance sales. 
Key Features:
Use cart upsells to cover the costs of lost, damaged, and stolen shipments
Collect and reserve all the money earned from insurance sales to build a more generous return & refund policy
Offers Reporting, Claims Portal, Control on Pricing, 1-click reorder & refund functions
Rating: 5 out of 5 based on 140 reviews
Pricing:
Compared with the one we've just mentioned, Navidium's paid plans are on the pricier side. The cost you need to pay depends on how many orders you get per month. Nevertheless, it offers a fraud blocker and can help you prevent chargebacks. If you have fewer than 50 orders per month, you may choose the free plan.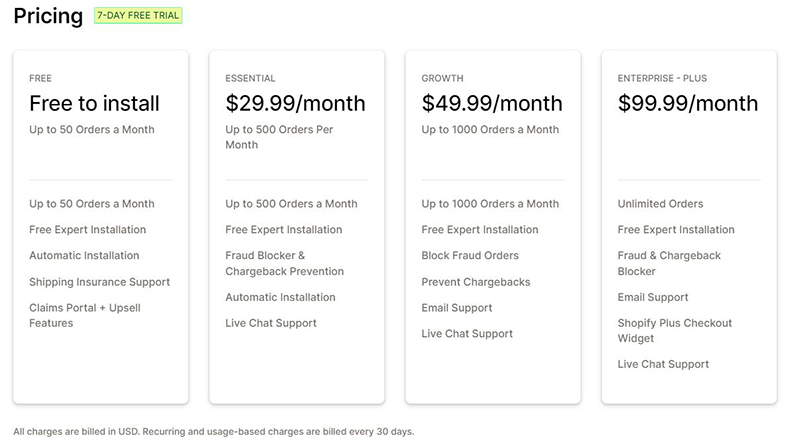 Best Shopify Apps for Reviews & Social Proof
When searching for clothes online, most shoppers would refer to reviews to find out whether the size is accurate or not, whether there is chromatic aberration, and what are the actual texture and quality of clothing items. Therefore, it's essential that you use apps for reviews and social proof in your Shopify clothing store. Here are 3 of the top-rated apps that you shouldn't miss!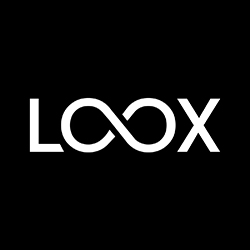 Loox is currently the most popular Shopify app for reviews, which enables shop owners to collect and display photo reviews from customers. It has an automated review request feature, which sends emails to customers after they have made a purchase. Hence, Loox helps you to create and scale your own trusted clothing brand. 
Key Features:
Collect reviews via automated emails and offer discounts to those who add a photo and video
Showcase reviews in attractive widgets in various formats: Grid, List, Carousel, Sidebar and Popup
Integrated with Google Shopping, good for stores running Google Shopping ads
Automatic referral link generation for customers who want to earn rewards by referring friends
Deploy post-purchase upsells with social proof to boost order value
Integrated with Klaviyo, Omnisend, and loyalty apps to automate the review collection
Rating: 4.9 out of 5 based on 11,000+ reviews
Pricing:
Besides, Loox offers three subscription plans, including Beginner, Growth, and Unlimited. The first plan is quite affordable, whereas the Growth Plan at $34.99/month only includes 300 review request emails, and Loox charges $35 per extra 300 emails. The Unlimited plan is relatively expensive and suitable only for well-established Shopify stores.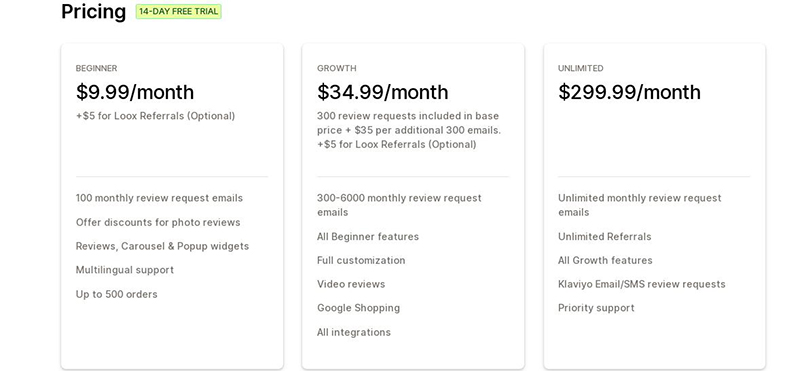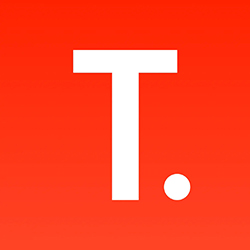 Trustoo is a powerful solution to product reviews, which can help you improve the overall trust score of your brand. It is much more affordable than Loox. Trustoo allows you to import reviews from AliExpress, collect product reviews with videos and photos and display them in attractive widgets. It offers an Awesome plan that can translate reviews automatically with no limit on translations. 
Key Features:
Send automatic and custom review requests via email and reward customers who add a photo/video
Display reviews in different formats to build trust
Easily edit review widgets to fit your branding
Integrated with Dropshipman to sync product reviews from AliExpress with one click
Reviews can be easily shared on Facebook, Twitter and Instagram to boost organic traffic
Rating: 5 out of 5 based on 1,300+ reviews
Pricing:
Like other Shopify apps for clothing stores, TT Ali Reviews offers an amazing free plan suitable for beginners, allowing them to import and collect unlimited reviews, edit all review widgets, and send 50 review request emails per month as well as 50 coupons. For advanced features such as Google Snippet and translation, you can rely on the 'Awesome Plan'.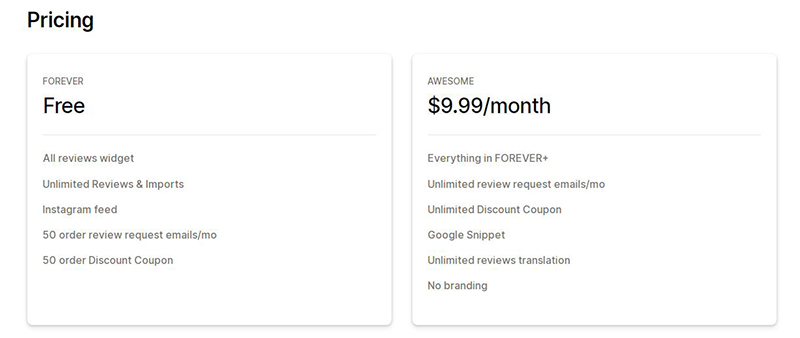 Best Shopify Apps for Shoppable Images & Videos
Shoppable images and videos can inspire shoppers who have a keen eye for fashion and want to ride the trend, as well as those who lack ideas about how to dress up for special occasions. It'll be much appreciated if you incorporate them into your Shopify clothing store. 
Here, we'll introduce the best Shopify apps that you can use to create shoppable images and videos.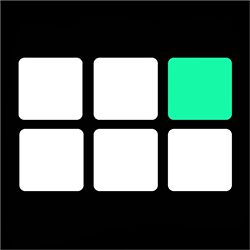 Instafeed works by allowing you to add simple and gorgeous Instagram feeds to your store. It shows Instagram content like photos, Reels and videos on your store, which helps to build trust. Moreover, you can turn your store visitors into Instagram followers. 
Key Features:
Display Instagram posts, including photos, Reels and videos nicely in a grid or slider layout
Tag themed/featured products to create shoppable Instagram feeds for higher conversions
Manual and auto-optimized layouts available
Customize the display of rows and columns for mobile devices
Facilitate product discovery with hashtags as filters
Rating: 4.9 out of 5 based on 1,200+ reviews
Pricing:
The Basic plan is free, while the monthly fees of the Pro and Plus plans differ. If you want to create shoppable Instagram feeds by tagging, displaying your profile and using Reels and advanced layouts, opt for the Pro plan first.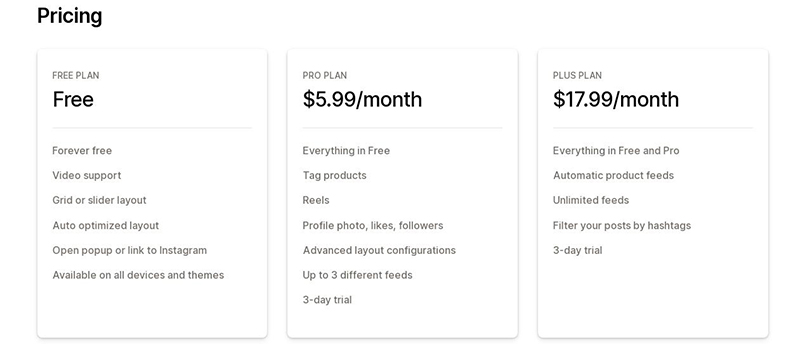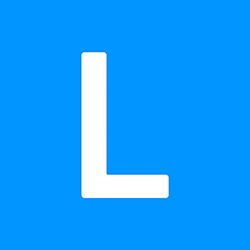 Lookbook is more powerful than Instafeed. With this Shopify app, it's possible to create stunning and awesome-looking shoppable image galleries. You can place these galleries on any page of your store. It also allows adding galleries on the product detail page. It auto-detects the product and displays the relevant images, so your customers can easily shop the look.
Key Features:
Create shoppable images by tagging products easily
Bulk image upload and sort with the drag-and-drop editor
Various layouts - Collage, Slideshow, Grid, Carousel, and Masonry for interactive Lookbooks
Direct Buy System available (included in the Plus Plan and Enterprise Plan)
Responsive design, great for mobile device users
Rating: 4.9 out of 5 based on 200 reviews
Pricing:
This app offers four different plans, including Pro, Premium, Plus, Enterprise. Each plan has its advantages. The Pro Plan and Premium Plan are enough for those who simply want to build several galleries, whereas their customers can't purchase directly when looking at the images in the galleries.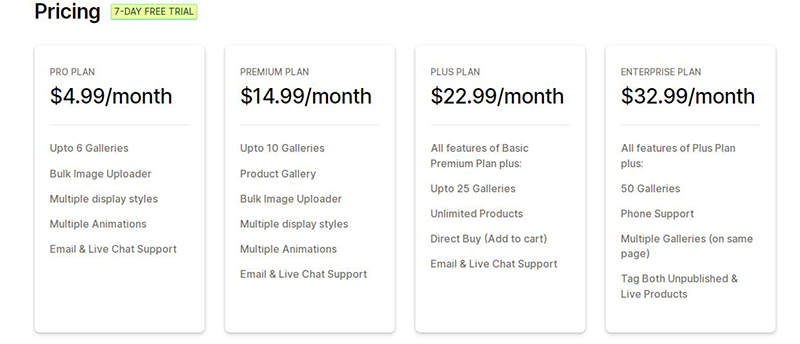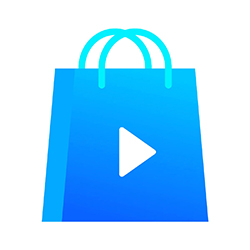 With Vimotia, you can add a TikTok-like video experience to your shop. The visitors can buy products with just 1 click while simply scrolling through the product videos or review videos. This app allows you to import videos and social media feeds from a wide array of platforms, including AliExpress, TikTok, YouTube and Instagram, to make shopping fun. 
The shoppable videos come with interactive widgets, including the "Add to Cart" button. It also has an In-App video editor. The drag-and-drop feature allows adding videos and photos on any page without coding. These videos offer an immersive experience, which also ensures increased conversions.
Key Features:
Upload videos and import videos easily from TikTok, YouTube, Instagram, Pinterest and marketplaces including AliExpress, Amazon, and CJDropshipping to create shoppable videos and galleries to engage customers and boost sales
No coding required - drag-and-drop functionality for adding a video or gallery to any position of your Shopify store
Convenient built-in online video editor for you to cut, resize, adjust playback speed, add music and subtitles, etc.
Customizable video players on both mobile and desktop
Rating: 4.8 out of 5 based on 100+ reviews
Pricing:
You can definitely go for a free plan if you want some shoppable videos on certain pages. In comparison, the basic plan is relatively affordable and allows you to import social feeds and share videos to social media. For those who need advanced analytics and video marketing, it's recommended to choose a pro plan.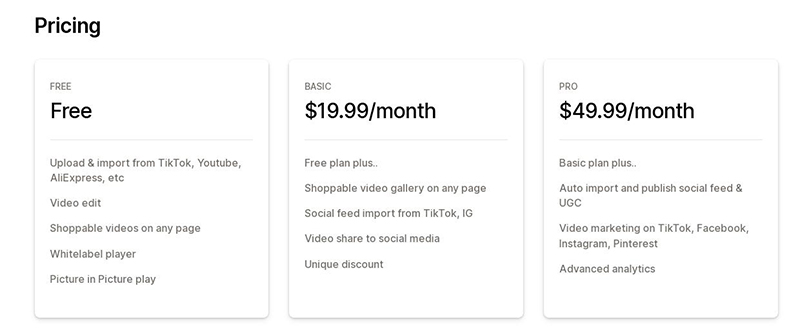 Best Shopify Apps for Custom Clothing
If you decide to add more product lines, it will be a good idea to introduce custom clothing to your clothing store, as people nowadays are looking for unique clothing that can demonstrate their personality, celebrate memorable events, and give special presents. What's more, many organizations are looking for custom clothing solutions for special events that they host or to promote corporate cultures. Therefore, we've compiled the best Shopify apps for custom clothing.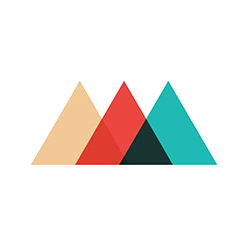 Printful is a print-on-demand dropshipping supplier that has built one of the best Shopify apps for custom clothing. It is capable of supporting you through every step of fulfilling the orders of custom clothing. You don't need to invest in stock upfront. As soon as you receive an order, the company will print, package, and ship the products to the doorsteps of your customers worldwide.
Key Features:
Over 330 premium products in Men's Fashion, Women's Fashion, Kids & Youth Clothing, Accessories, Home & Living, and Hats available for you to customize
Integrates with a total of 22 popular marketplaces and e-commerce platforms
Intuitive design tools and multiple custom branding options are available
Fast speed-to-market and worldwide delivery 
Rating: 4.6 out of 5 based on 4,200+ reviews
Pricing:
Connecting to Printful is easy, and the signup is free. In addition to everything in the Free Plan, Printful's Plus Plan offers essential features, including a custom Mockup Maker, Background Removal Tool and Promo Maker. The Pro Plan is suitable for top-notch clothing stores.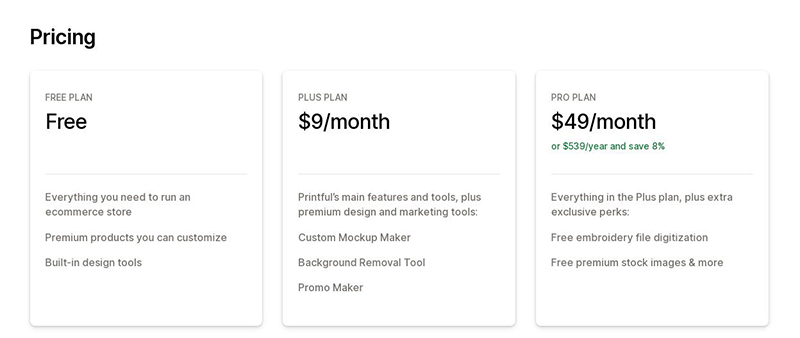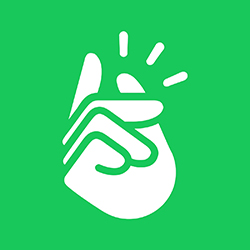 This app also allows you to create and sell over 800 kinds of custom products on Shopify. It prints your design on not only clothing products but also packs and ships it to your customers. With Printify, you can customize an array of products in just a few seconds. It comes with a free Mockup Generator, allowing you to create impressive designs. Hence, it is referred to as among the best Shopify clothing dropshipping apps. 
Key Features: 
Offers a wide selection of custom products at low prices
Simple to create mockups with your designs
Easy to integrate with major e-commerce platforms and online marketplaces, including Shopify, BigCommerce, Wix, WooCommerce, Squarespace, eBay, Walmart, and PrestaShop
Rating: 4.4 out of 5 based on 1,800+ reviews
Pricing: 
In comparison with Printful, it offers a more generous free plan - it allows you to use the mockup generator and connect up to 5 online stores. By choosing the premium plan, you can get up to 20% discounts on all products. This plan is perfect for those who have consistent sales with Printify.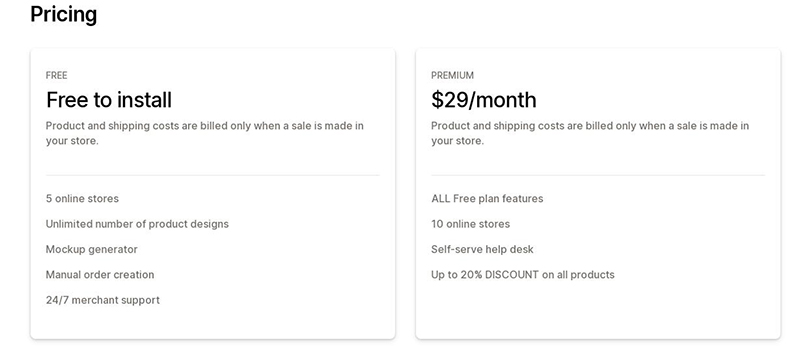 Best Shopify Apps for Clothing Sales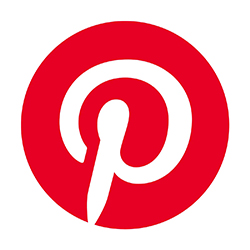 You can install Pinterest for Shopify app and connect it with your existing Pinterest account. This app allows you quickly publish the Product Pins. Besides, it not only keeps your product catalog automatically updated but also enables you to track performance using Pinterest Tag. 
This app establishes a secure connection between your Shopify Store and Pinterest Shopping to show your products to a huge number of potential customers. So, you can install it now and create campaigns through your Shopify interface to build awareness, boost consideration, and increase sales.
Key Features:
Upload your complete catalog to Pinterest and promote them with shoppable ads
Keep your product catalog on Pinterest up-to-date
Use Pinterest Tag to track conversions and analyze sales with detailed product data
Rating: 4.7 out of 5 based on 5,500+ reviews
Pricing: 
Free to install and use. If you run ads, Pinterest charges will apply based on your budget and ad delivery.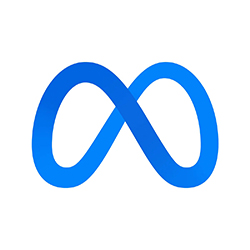 This app developed by Meta is one of the best free Shopify apps for clothing store, which can help you grow your business through marketing on Facebook and Instagram. Once you've completed the connection, eligible products in your Shopify store will be automatically synced to your Facebook or Instagram shop. You can easily tag products in a post to turn them into shoppable and create ads to boost sales.
Key Features:
Create shoppable posts and reach people on Facebook and Instagram easily
Track ad performance and drive better results with a conversion pixel
Offer a seamless shopping experience on Facebook and Instagram based on your Shopify store
Get shop insights, including top-performing products and top tagged content to make informed decisions and develop better marketing strategies later on
Rating: 3.2 out of 5 based on 3,900+ reviews
Pricing: 
You won't need to pay unless you run an advertising campaign on Facebook and Instagram.
Best Shopify Apps for Customer Loyalty
Selling on Shopify means that you need to work harder than those sellers who rely on the traffic of big online marketplaces. If you fail to retain customers, the average customer life cycle will be short, which will hurt your profit margin in the long term as it costs more to attract new customers. To keep your existing customers interested in your clothing products, apart from launching new arrivals and sales events regularly, you should also have an effective loyalty program. That's why we recommend you start using one of the best Shopify apps for customer loyalty.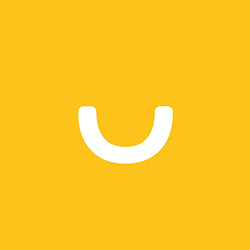 Smile is a great app for Shopify clothing store owners who want to build powerful VIP, loyalty, and referral reward programs. This helps increase sales and brings back loyal customers. You can create an outstanding rewards program with Smile within a few minutes. 
Key Features:
Easily engage customers, reward them with points and encourage repeat purchases
Easy to customize rewards panel, launcher, and emails that conform to your branding
Remind customers of their points automatically and boost sales with referrals
Integrated with popular email marketing, reviews, and customer service apps for advanced automation
Supports auto-translation of your loyalty program into 6 different languages
Rating: 4.8 out of 5 based on 4,900+ reviews
Pricing:
Depending on the needs of your Shopify store, you can choose between the four different subscription plans. The free plan is satisfying for beginners who want to build a points reward program and a referral program and have fewer than 200 orders per month. In comparison, the Starter Plan can be a good choice for those who have consistent sales and want to boost customer loyalty via email.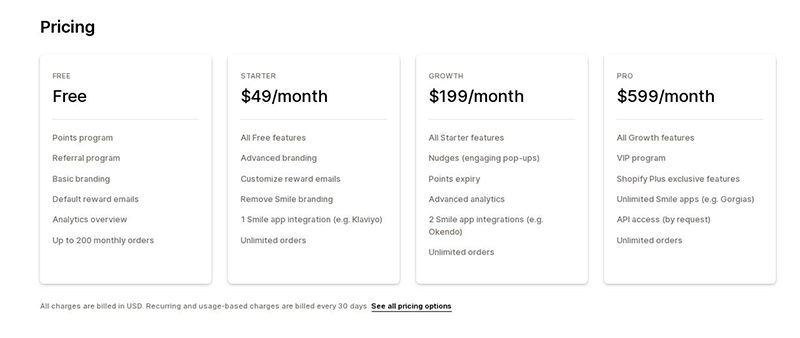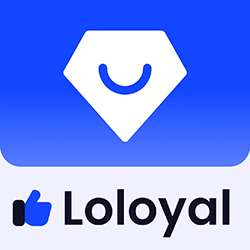 If you're looking for the best free Shopify apps for clothing store to build customer loyalty, Loloyal turns out to be a wonderful choice. With this app, it is possible to increase the number of customers that come back to your store to buy again. This is because it helps you build a strong and effective points & rewards program, which nurtures the loyalty of customers. 
Key Features:
Easily set up different reward levels as well as point-earning and point-spending rules
Check all the member statuses and make adjustments flexibly to improve customer satisfaction
Customize the design to match your branding
Build a referral marketing program to generate more traffic and turn loyal customers into brand advocates
Integrated with Shopify POS to make it easy to sell in person by offering discounts
Easily to migrate from other loyalty apps, such as Smile, Rivo, Growave, Yotpo, and Loyaltylion, by importing data
Over 250 languages can be displayed in widgets for international businesses
Rating: 4.9 out of 5 based on 550+ reviews
Pricing: 100% free to use 
Final Thoughts 
By going through our list of the best Shopify apps for clothing stores, you can make an informed decision. These Shopify clothing apps can help you optimize your clothing store for an immersive user experience and keep customers returning. This, in turn, increases your sales, builds a community of loyal customers, and increases profitability.
Use these Shopify apps for clothing stores, and you'll be capable of unlocking your store's true potential and functionality. You can use highly efficient tools to take your Shopify clothing store to new heights with them. However, for better outcomes, choose some suitable Shopify apps by carefully considering the needs of your shop.