In one way or the other, you might have been burning candles at both ends with ceaseless efforts, trying to grow your social media accounts, and luckily, you got a decent follower base. What's next for you now? Has this bright idea of turning your followers into prospective customers ever struck your mind? If yes, then so far, so good, but if not, you'll miss a great number of customers that can take your business to greater heights.
No matter how many followers are under your influence on social media, the only fruitful thing you can do is to use them to make a return on investment. Come up with a powerful strategy involving gentle coaxing and convincing to monetize your social connections! 
This article will take you through crucial ways to capitalize on your social efforts. Remember what John Munsel said, "If content is king, conversion is queen." Now, let's dive into more details on how to effectively convert social media followers into paying customers!
1. Know Your Followers
Do you command a good following? 
Whereas customers patronize your business by making frequent purchases, followers are concerned about the content you post. Therefore, the efforts you put in will lure these followers into making purchases of your products. Embark on the following to win your followers' trust and effectively convert them into customers:
Clearly identify your target market. Do this by conducting thorough market research and building data-driven customer personas to guide an effective communication strategy with prospective buyers.
Know what interests your prospective buyers have and what they will respond to. Take advantage of that immediately after you are assured of it.
Finally, change your social media strategy to reflect your findings by creating posts matching what these audiences will surely enjoy and what they seek. This will ensure that most of your followers are part of your target audience, which gives you a higher chance of converting them into customers in the long run.
2. Choose Your Social Media Platforms
Your target audience must heavily use the social media platforms you choose for certain purposes, such as work, entertainment, learning, etc. 
It is known to all that the top social media platforms get considerable traffics nowadays. Therefore, remain active on a selection of the big social media platforms. Nevertheless, acquaint yourself with the fact that your target audience will determine how much efforts you need to put into a social media platform. Here is a summary of Global Statistics of active users across the most mainstream social networks.
For instance, your target market involves both Generation Z and Millennials. Both are active social media users — over 87% of them are already on Facebook and Instagram. In such a scenario, your guess is as good as mine that you should put a heavy emphasis on these channels.
In contrast, if your target audience is at the age of around 50, it would be wrong to focus your marketing efforts on Snapchat. Instead, it would be ideal for you to focus on Twitter or LinkedIn.
If your business has a wider range of various products and services, you have more diverse target markets. In this case, it is sensible for you to use each social media platform differently, according to the users you are trying to reach out to. Ensure your messages resonate with your target audiences on the social media channels you use.
3. Come up with a Social Media Strategy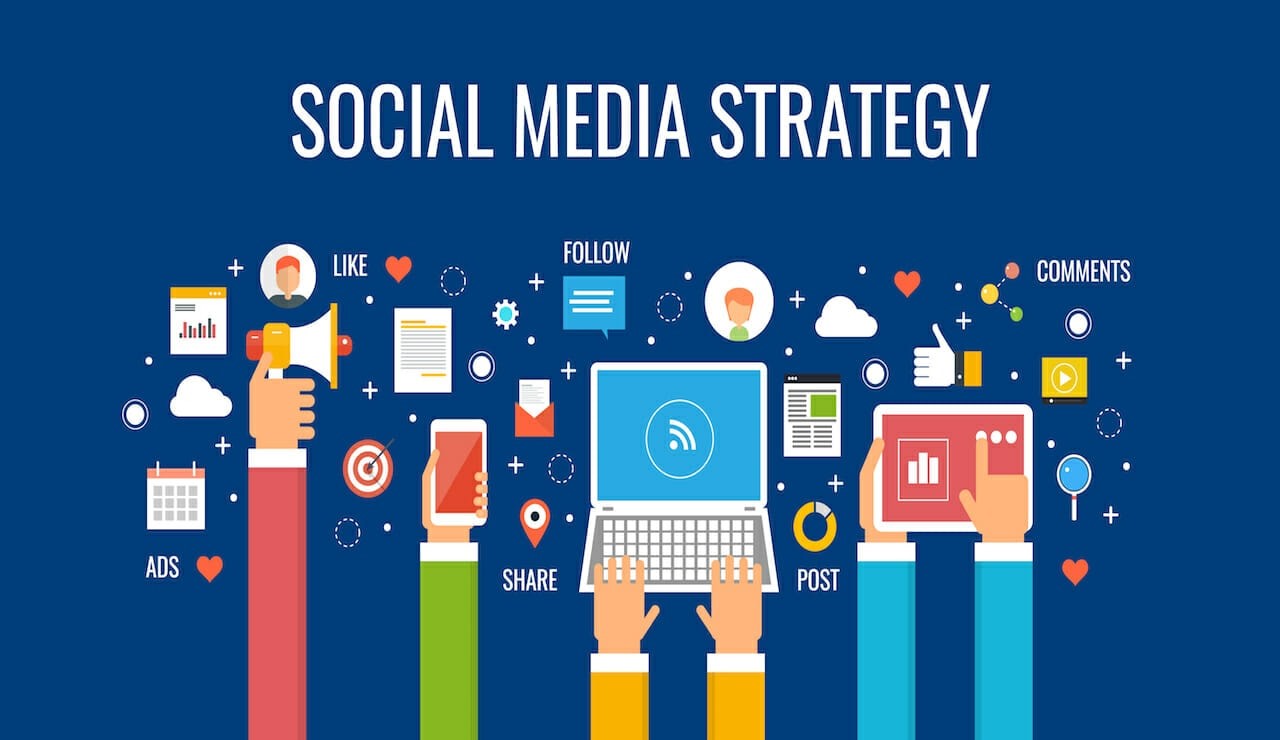 Having taken the first initiative of understanding who your customers are, their interests and behavior online, take the next step of considering the business goals. Clearly define your goals and what KPIs best suit your goals. 
Based on the information you have acquired so far, develop a social media strategy that defines the kind of content you will post on which platform and how this content will drive the customers to achieve your business goals. 
Considering the consistency of your social media effort by making a social media calendar which tells you how many posts you will publish weekly is essential in always capturing the attention of your viewers. Once your strategy is well defined, then all you have to do is to follow it consistently to reach your goals.
4. Increase Your Productivity
In order to increase your productivity, your social networking moves should be consistent and systematic. Make sure you post content at least several times a week. Simply dedicate a few minutes daily to social media marketing. 
Besides, it would be best to expose people to your daily updates to make your brand well-known and marketable. 
Make your followers remain accustomed to seeing you on social networks. Sometimes, rolling out a lot of updates may seem like an uphill task. However, you can take advantage of automated social marketing and scheduling tools like SocialPilot.
Here are the key takeaways:
Streamline your social media marketing activities;
Improve productivity by posting at the correct times;
Post fresh content regularly to avoid stagnation.
5. Carefully Analyze Your Content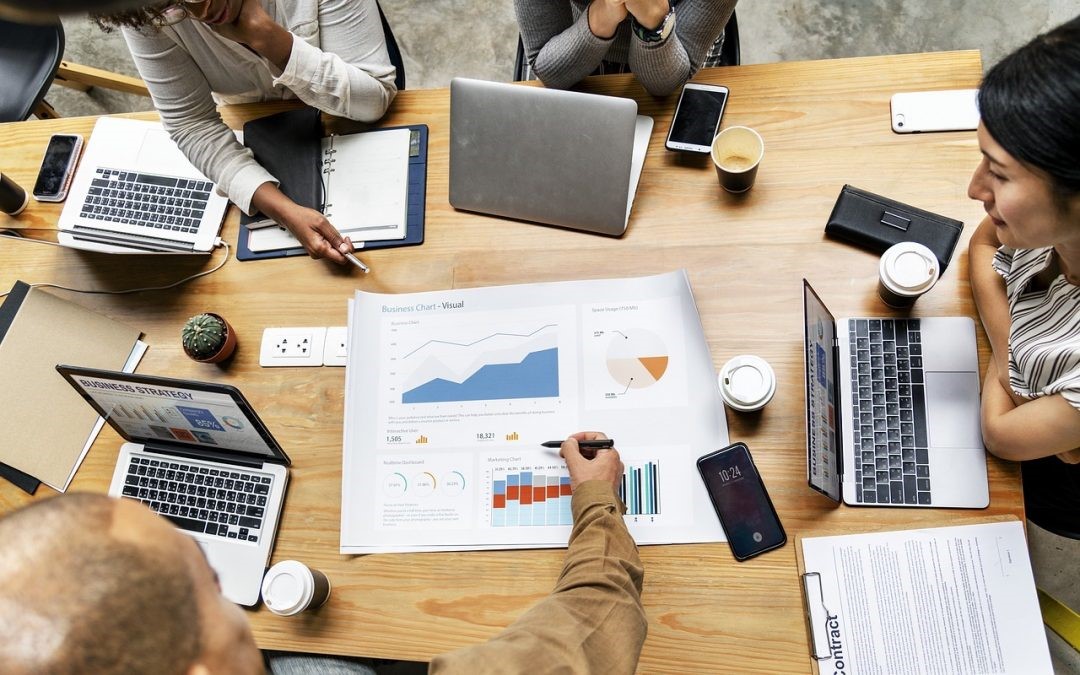 Even though you post super great content, you might fail to attract customers. When this happens, you'd be extremely worried. 
Below are some questions that you need to ask yourself immediately:
Which of your contents generates the highest leads?
Which are your best post?
When is the best time for posting?
What are your followers' demographics (such as age and location)?
If you can't answer any of the questions above, try your best to find the answer. To know the reasons why your posts fail to attract more customers, track them and make a thorough analysis of the results.
You use performance metrics to channel your marketing efforts perfectly and figure out what you can improve to get more website visitors for conversion. Always publish a post when your followers are most active.
6. Remain Active and Consistently Engage Your Followers
Winning the followers on your side is great, but you won't accomplish anything unless your customers remain as engaged as possible. Therefore, to be on the safer side, stay consistently active on all your platforms. 
It is best to have a proper strategy and consider creative ways to effectively use different formats on social media platforms. For example, instead of only posting pictures, you can also consider posting videos, stories, reels and many other options available on various social media platforms to engage with your audience effectively. 
Remember, social media is all about expressing yourself and upon getting noticed by someone else, there is the creation of a feeling of acceptance or social validation. 
Eventually, people will be driven to value comments, mentions, replies, likes, shares, views, and followers. Go beyond just posting by giving feedback to all comments and messages as promptly as possible. If you do this, your followers can be readily converted into prospective buyers.
7. Enhance Your Customers' Trust by Leveraging User-Generated Content
Nothing beats the feeling of acknowledgement and honour that a customer is accorded as they engage with you in their day-to-day activities. They feel more important and valued when their contribution to your business is highly recognized. 
Asking your loyal customers who are advocates of your brand to share their experience with your brand will indeed help to turn most followers into new customers. This plays an essential role because approximately 76% of consumers find user-generated content more appealing and honest than any advertisement.
Furthermore, encouraging your users to talk about you and your product or service is a sure way to improve customer acquisition. User-generated content is the reason why the majority of brands are highly valued among customers. 
On the opposite side, if enough people are not content with your product or service, they may create content around their experience and share it online, which may create a snowball effect and eventually destroy your brand. Therefore, before embarking on UGC as a strategy, it will be in your best interest to provide the best service or product possible.
Wrapping up
Boasting of having likes and many followers is a bright idea. However, it would help if you came up with ways to turn these followers into customers to fully develop your business:
Do thorough research on your target audience so as for you to market on each channel effectively
Stay active and always engage followers with consistency
Leverage user-generated content to build trust with your followers
Provide super great customer service and showcase reviews on social media 
These are sure ways to help you convert your social media followers into prospective customers, contributing to more revenue in your business.