With low startup costs, dropshipping remains one of the most popular online business models. According to the latest statistics, the global dropshipping market is expected to reach $243.42 billion in 2023. That means dropshipping is going to attract a ton of business activity—and you, too, can grab a slice of the pie.
But dropshipping has a lot of moving parts. You need to be on top of things like product sourcing, order fulfillment, marketing, and customer service. And honestly, by handling everything on your own, you can get overwhelmed quickly.
So, if you want to stay sane and find time to work on other areas of your business, you might want to consider using a dropshipping agent.
Dropshipping agents provide services that ease the process of running a dropshipping business. With a reliable agent by your side, you'll find yourself one step closer to success. Read on to learn more about them.
4 Reasons Why You Need a Dropshipping Agent
There are several reasons why you need a dropshipping agent by your side. A reliable agent can help you to get:
1. Better Pricing
A dropshipping agent may be able to offer better prices on products compared to purchasing them directly from the supplier. This is because they have bulk purchasing power or established relationships with suppliers that allow them to negotiate lower prices.
Moreover, dropshipping agents can also help you avoid minimum order quantities and other costs that might be associated with purchasing directly from a supplier.
2. Information on In-Demand Products
A dropshipping agent can provide valuable insights into trending products, which can help you stay ahead of the competition and increase sales. They may have access to market research and data on consumer trends to get informed of which products are in high demand.
And since dropshipping agents work with multiple suppliers and handle a variety of products, they may have a better understanding of which products are selling well across different marketplaces and niches.
3. One Point of Contact
Another benefit of working with a dropshipping agent is that you have to contact only one party when you need assistance. This is far more convenient than contacting multiple suppliers to streamline your operations. Dropshipping agents are also more proactive in informing their clients about changes around events like Chinese New Year.
4. More Personalized Services
Generally, a dropshipping agent offers more services than an average dropshipping supplier. The former not only helps you fulfill orders, but also provides services such as quality inspection, warehousing, labeling, package customization, product photography and so on.
20 Best Dropshipping Agents to Increase Profits
By now, you probably have a good idea of what dropshipping agents are and how they work with online merchants. Let's move forward and view the top dropshipping agents that can lend support to your business.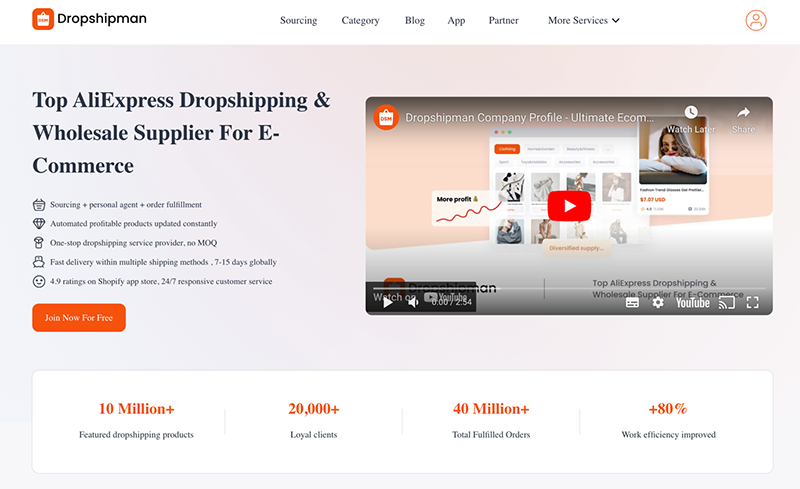 Dropshipman is a professional dropshipping sourcing agent for ecommerce businesses. To date, it has fulfilled over 40 million orders for 20,000+ online merchants.
Dropshipman sources products from China and handles the entire supply chain—from arrangement to order fulfillment.
Features
Product sourcing: Dropshipman offers a free sourcing service that lets you request any product by entering its title, image, and link. The dropshipping agent processes most sourcing requests within 48 hours and updates the product's status on its platform. You can also check its catalog to see if it has already imported the item you want to sell.
Free warehousing service: Want to store your winning products? Dropshipman provides a free stocking service to help lower your costs. You can ask the agent to ship items from this warehouse to any location worldwide.
Private labeling: With Dropshipman's custom packaging and labeling service, you get a branded solution. Choose from package inserts like stickers, hangtags, and thank you cards to customize your product.
Shopify integration – Dropshipman integrates with Shopify, allowing merchants to quickly edit and import products to their online store.
Pros
No minimum order quantity, meaning even small businesses can use it
Strict item quality inspection services and convenient order fulfillment
24/7 customer service and personal agent (English, German, French, Spanish..)
Cons
Shipping to certain locations may take longer
Final Verdict
If you want a one-stop dropshipping agent with 24/7 customer support and item inspection services, there's no better option than Dropshipman.

EPROLO has fulfilled approximately 30 million orders since it first came to be in 2015 through more than 300,000 users.
Much of this success is due to EPROLO's "forever free" branding, their promise that you pay no charges until you make your first sale.
Features
Product Branding: EPROLO helps you build your brand through custom product labels, hangtags, and even gift cards, all without making minimum orders.
Inventory Management: Whether you have your products or are selling through other manufacturers, Eprolo helps you manage inventory with warehouses in the US, the UK, and China.
Print on Demand Services: Add your designs and branding to white-label products and have them auto-synced with your store, again with no minimum order!
Pros
Guaranteed shipping time, including a promise of money-back if orders miss their promised delivery dates
Over 300,000 products covering 107 niches, including clothing, electronics, jewelry, and beauty products
Cons
Eprolo is currently limited to a help center and live chat. They do not have solo agents to aid with customer issues.
Final Verdict
As a free platform, Eprolo is a fantastic option for those starting in dropshipping. So long as you have a handle on your products and shipping costs, you should have no issues.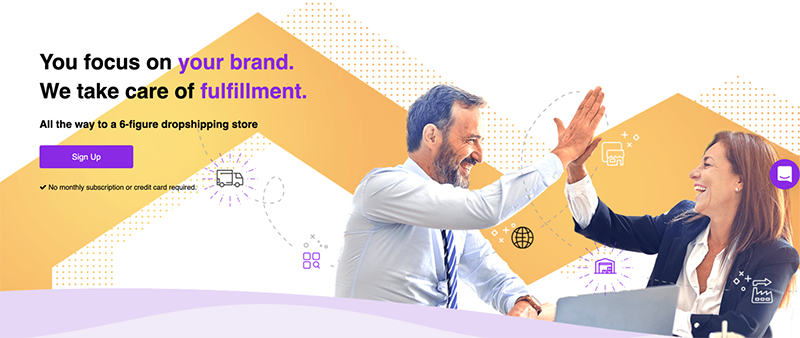 HyperSKU has become a global name in just five short years in helping new brands enter the dropshipping market.
Their user base has over a thousand six-figure businesses that have flourished thanks to their help.
Features
Product Sourcing: HyperSKU has a network of over 2,000 vetted and trusted suppliers over 15 different categories and product niches – including liquid and battery products.
Express Shipping: Their California-based warehouse keeps intra-US shipping fast and affordable. For international orders, their Chinese warehouses offer the best shipping times.
After-Sales Services: Customers have reported plenty of good after-sales service cases. Dedicated customer managers give each customer great service while offering full refunds for lost parcels or defective products.
Pros
HyperSKU helps budding businesses bloom by charging minimal fees.
They source directly from factories and new products arrive frequently to keep stock up.
HyperSKU's user platform integrates seamlessly with Shopify, BigCommerce, and WooCommerce with no hassle.
Cons
HyperSKU's free service only extends to your first ten stores. After that, each new store will cost $10 to add
Users must reach 500 MOQ to use their US warehouse.
Final Verdict
HyperSKU is an ideal choice for those who manage multiple stores.

NicheDropshipping has a team of sourcing experts that offer support to dropshippers at all stages of the logistics chain.
The dropshipping agent sources item from China and also handles order fulfillment for merchants.
Features
Product Sourcing: NicheDropshipping offers a free sourcing service that allows its customers to purchase products at lower prices than those listed on AliExpress or its competitors' stores, while maintaining the same quality. This service can help businesses save money on their product costs, which can, in turn, increase their profits.
Product Development: NicheDropshipping also offers a product development service in which they assist businesses in creating their own products. You can have your items manufactured using the best Original Equipment Manufacturer (OEM) and Original Design Manufacturer (ODM) solutions.
US Warehousing: In addition to warehouses in China, NicheDropshipping has two warehouses located in the United States. This enables it to deliver products to American customers in 3-5 days via USPS.
Private and white labeling: NicheDropshipping offers a complete solution for your unique brand identity. You can opt for insert cards, logo printing, hangtags, and customized packages for an additional fee.
Pros
Removes all tags before products leave the factory
Don't have an upfront fee or MOQ
Offers a dedicated agent who works with customers throughout their journey
Cons
Services like US warehousing are only suitable for advanced sellers.
Final Verdict
NicheDropshipping is an excellent choice for a dropshiping agent, but its US-based warehousing service isn't geared toward beginners.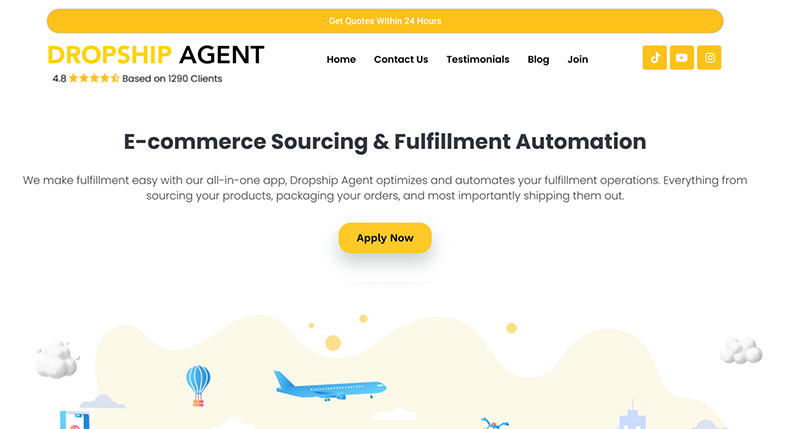 Dropship Agent is a service provider that simplifies the fulfillment process for Shopify merchants.
From sourcing products to packaging and shipping orders, Dropship Agent streamlines the process and makes it easy for you to manage your business operations.
Features
Product sourcing: Dropship Agent's expert team works directly with manufacturers to secure the best prices for their customers. They can handle all of the negotiations on your behalf, making sure you get the best deals possible.
Private labeling: The company offers a wide range of customization options for your brand. Whether it's custom packaging, thank you cards, stickers or any other customization, it can accommodate almost any request to help you create a unique brand experience.
Package insurance: The dropshipping agent offers an insurance option for your packages as an added security. In case of any delivery issues or damages to the items, the agent will take care of it by shipping a new package at no extra cost or providing you with product cost credits.
Pros
No fee to get quotes or fulfill orders
Can get quotes for most products within 24 hours
Seamlessly integrates with Shopify
Cons
Long shipping time
No US warehouse (but has US-based fulfillment centers it partners with)
Final Verdict
Although it lacks a US-based warehouse, Dropship Agent gets a thumbs-up because of its other services.

Wiio's unique and playful design can surprise newcomers, but beneath the playful exterior beats a true dropshipping agent.
In 2015 they began by providing fulfillment solutions, and since then, they have widened their skillset. Now, Wiio is a go-to for procurement, overseas fulfillment, product development, and customized products.
Features
Free Warehousing: Users can access Wiio's 2 China and 1 US warehouses for free storage for up to 90 days.
Trending Products: Wiio tracks popular products, updating their lists weekly, and giving you access to the best-selling items as and when they arise.
Customized Product Videos: Product videos and photography provided by Wiio can be customized with your branding to create a unique and engaging set of ads.
Pros
There are no monthly membership fees with Wiio, only charges against your product prices.
Wiio guarantee their prices are the lowest in the market.
Cons
To counter their cheaper products, Wiio's shipping rates tend to be higher than others'.
Final Verdict
Anyone looking to keep up with the latest product trends should look to Wiio for their insights.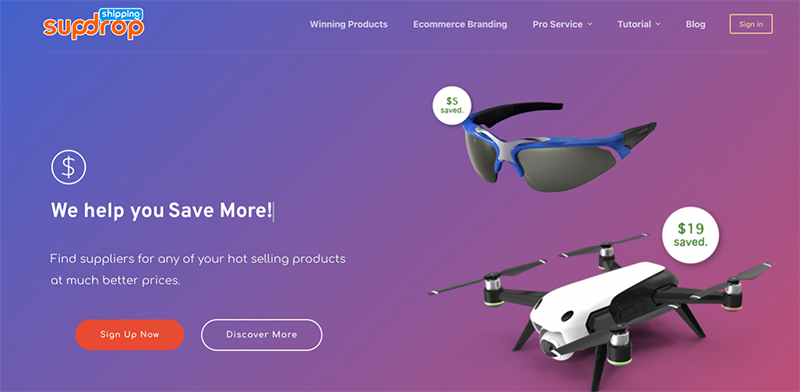 Sup Dropshipping is a dropshipping agent located in Zhejiang, China, that specializes in providing dropshipping and sourcing services to small and medium-sized businesses.
Sup Dropshipping helps its clients in finding the best manufacturers and products at the most competitive prices from AliExpress, 1688.com, Chinagoods.com, and Yiwugo.com.
Features
Product sourcing: Sup Dropshipping offers a product sourcing service you can use to place requests for new items. Additionally, you can request the agent to find better pricing for the items already in your store.
Quality inspection: Sup Dropshipping offers a quality inspection service to ensure that your customers receive products that meet their expectations.
Product photography: The agent also offers various photography packages, including lifestyle and 360 product photography. If you don't have a graphic design source, you can use their service to prepare items for your online store's display.
Pros
Global fast shipping within 3-15 days through dedicated express lines
Custom packaging and logo engraving services
Print-on-demand services
Payment options include PayPal, Payssion, and major credit/debit cards
Integration with Shopify, WooCommerce, Wix and Ecwid, which allows businesses to connect their store with Sup Dropshipping's platform and automate their order fulfillment process
Cons
Higher-than-normal shipping fees on many goods
Final Verdict
Sup Dropshipping is a great platform for those looking to brand their products. Just take note of the shipping costs, and everything will be fine.

Bestfulfill is a leading China-based dropshipping agent that assists merchants with every aspect of order fulfillment, including product sourcing, shipping, branding and customization.
With over 6 years of industry experience, the agent has developed a wide range of resources that enable it to source a variety of products, including electronics, jewelry, clothing, shoes, and leather goods.
Features
Product sourcing: Bestfulfill offers a complete sourcing solution that includes factory outreach, sample collection, and supplier negotiation. The dropshipping agent offers free quotation within 1-2 business days of receiving your product request.
Branding and private labeling: The company offers a variety of product branding options, including gift cards, thank you cards, and logo on products and packages.
Product photography: The agent offers free photography and video for your item. This saves your time and accelerates your business.
Pros
Can ship to 100+ countries
Sources from a variety of platforms, including 1688 and Taobao
Offers 1-to-1 customer service and after-sales service
Integrates with Shopify
Has an automatic order fulfillment and ERP system
Cons
Long delivery time to Australia, France, and USA
Final verdict
Bestfulfill aims to be more than just a dropshipping agent—it wants to ensure you offer a unique customer experience through custom packaging and branded imagery.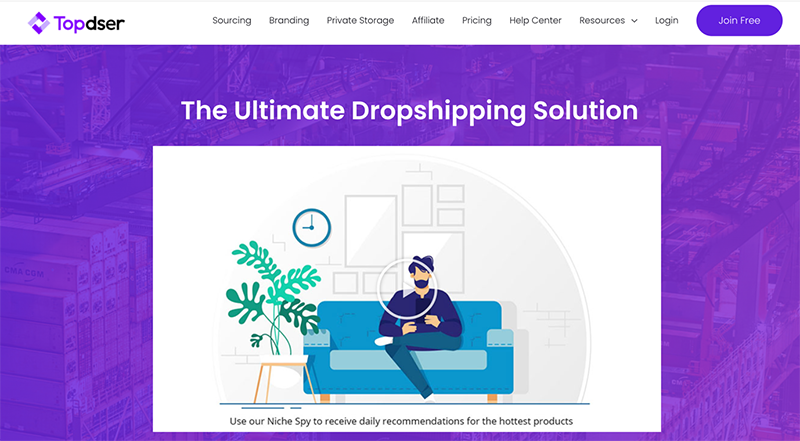 Hailing from Guangzhou, China, Topdser is a leading fulfillment and dropshipping agent that makes it easy for you to import, source, and inspect products from AliExpress and 1688 with just a few clicks.
The dropshipping agent has been in operation for more than 7 years and has shipped over 400,000 products to date. With its easy-to-use platform, you can quickly and easily find and order the products you need.
Features
Product sourcing: After you place a sourcing request to Topdser, its team of experts will work to find a match that meets your specifications and offers unbeatable pricing. The agent will then present you with the most suitable shipping options to suit your needs and goals.
Package consolidation: Topdser enhances your brand image by consolidating packages from multiple suppliers, turning them into a single package before shipping them to your customers.
Branding and private label: Topdser offers various branded solutions for your products. You can customize the box and packing tape, as well as use branded stickers to gain exposure for your store.
Pros
Daily hot product recommendations
Free private storage service for up to 100 days, reducing delivery times by 4 days by eliminating processing times
Shopify app with features such as bulk ordering, automatic order syncing, variant mapping, and one-click importing and sourcing
Cons
Only Chinese warehouses
High shipping fees for many items
Final Verdict
If your customers are fine with waiting 7-25 days to receive their products, then Topdser should work just fine as a partner agent.

Fulfillman is another Chinese dropshipping and fullfillment agent that has shipped over 2 million packages for over 2000 satisfied customers.
The agent has professional staff who offer assistance through all stages of dropshipping and work to source products at lower prices than AliExpress.
Features
Product sourcing: Fulfillman has a reliable team that communicates with suppliers in China to source products for your store. Merchants will receive a minimum of 3 sealed quotes from different suppliers.
Branding services: The company offers a variety of branding solutions to help merchants increase sales. This includes custom bag colors, packages with logo stickers, and gift cards.
Crowdfunding fulfillment: The dropshipping agent can help you fulfill Kickstarter, Indiegogo, Flash Sales, and Groupon orders. Its reliable shipping service ensures backers receive their rewards in top-notch condition.
Pros
Offers Amazon FBA services, including sourcing, storage, and prep & packaging
Gives best-seller recommendations
Supports Shopify, WooCommerce, eBay, Amazon, BigCommerce and Magento sellers
Accepts wire, Payoneer, Wise, and PayPal
Offers product photography to make things easier for merchants
Cons
Has a minimum order requirement of 100 orders
Warehouse in China only
Final Verdict
Fulfillman has a lot to offer as a dropshipping agent. The only eyebrow raise is the 100-order requirement, which might not be an issue once you've gained some experience.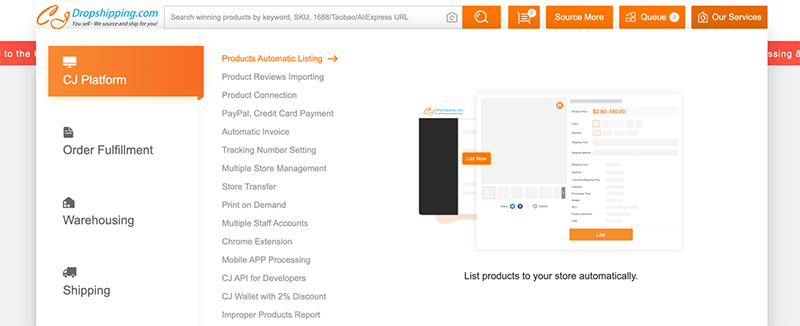 CJdropshipping offers a comprehensive solution for sourcing products from suppliers and delivering them worldwide. It has a large catalog of products across a range of niches but also accommodates custom requests.
CJdropshipping functions as both a dropshipping supplier and agent, providing a wide range of services such as submitting sourcing requests, custom packaging, managing private inventory in its warehouses, and ensuring product quality.
Key Features
Custom sourcing: If the product you're looking for is not available in CJdropshipping's catalog, their sourcing agents can assist you in finding it. To access this service, you'll need to create an account on the platform.
Global shipping: CJdropshipping boasts warehouses in 26 different countries, enabling fast and efficient shipping to customers worldwide.
Marketing support: CJdropshipping offers the service of creating marketing videos for your top-performing products to increase conversion rates on ad campaigns.
Pros
CJdropshipping negotiates lower prices, making their products more affordable than AliExpress
The platform offers an easy way to manage your private inventory
CJdropshipping integrates with Shopify and a few other platforms
Cons
Charges $4-$12per kg from China to overseas warehouses
Beginners can make only 5 sourcing requests each day
Final Verdict
Based on its catalog of products, CJdropshipping makes for a great choice for both beginner and veteran dropshippers.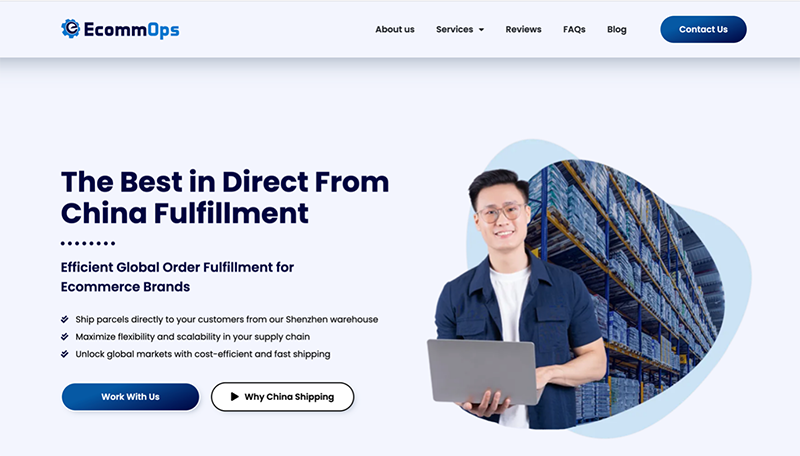 EcommOps is one of the more expensive dropshipping fulfillment agents on the market, but that shouldn't discount them from your considerations. Thanks to their Shenzhen location, EcommOps are a market leader for anyone looking to dropship electronics.
Features
Quick Shipping: EcommOps promises a 5-10 day shipping option to the US and other major countries.
Chinese Fulfilment: Order fulfillment is accomplished within 24 hours thanks to their prime location and dedicated procurement teams.
Unique Branding: Offers branding consultations and product customizations like branded packaging.
Pros
Orders fulfilled within 24 hours make EcommOps one of the fastest on the market.
EcommOps has its APIs to integrate with most backend platforms and has its own Shopify app.
Scale your business or maintain a steady supply with their customizable scaling options.
Cons
A minimum of 50 orders per day, per product, must be met, or a minimum 500 sale commitment made to get started with EcommOps.
Final Verdict
EcommOps are the go-to option for anyone looking to grow an established business, provided you can make the commitments.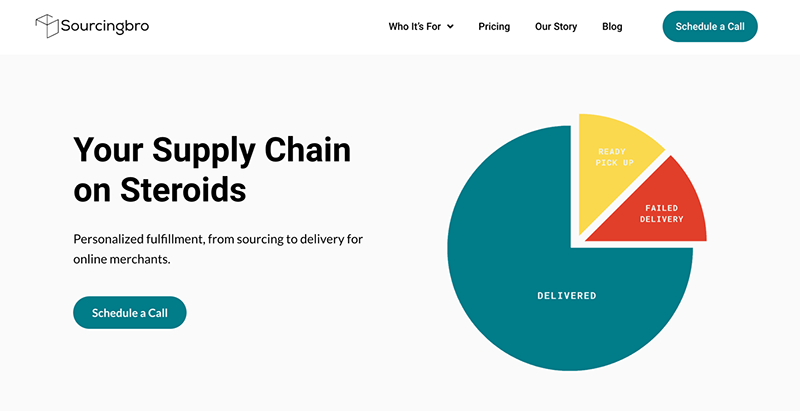 China-based SourcingBro believes in a customer-first approach that builds relationships between you and your customers. They aim to provide a reliable service while shouldering all accountability should things go wrong.
Features
Sourcing: SourcingBro is an expert at finding the right suppliers for your business goals. They will also help you negotiate excellent prices and production times with them.
Automated Fulfillment: Once an order is placed, their system is set to fulfill it using their automated systems.
Personalized Customer Support: SourcingBro keeps track of all shipments as they occur, planning for and counteracting any potential issues and anomalies. If they cannot, their customer service will reach out to keep everyone appraised of the situation.
Pros
SourcinBro provides proactive shipment tracking and timely status updates.
SourcingBro maintains a hands-on approach to customer support and issue handling.
Their app keeps you updated with all your businesses' details, including transition times, fulfillment costs, total orders, and shipping delays.
Cons
SourcingBro requires you to make at least five orders a day through Shopify or Woocommerce before they will work with you. They also need you to start with at least $1,000 in inventory.
Final Verdict
It takes work to get in with SourcingBro, but they are well-known for their fantastic approaches to customer service.

Fulfillbot is a company that focuses, first and foremost, on procurement and fulfillment. For fans of AliExpress, Fulfillbot are a popular option for gathering products from around the world.
For larger orders, they also offer a feature that can combine sales into one faster order to reduce processing and shipping times.
Features
Product Sourcing: Fulfillbot sources from over 100 countries and territories to find the best pricing quotations.
Order Fulfillment: With warehouses in Europe, China, Australia, and the US, they can fulfill orders anywhere worldwide. You can even choose which locations to dispatch products from.
Work with Amazon: They have a specific set of services for anyone dropshipping through Amazon. These services ensure that all your products fulfill Amazon's strict FBA requirements.
Pros
You'll have your dedicated account manager to help you run your account.
Every account has its dashboard to help you keep track of your progress and grow your business through analytics.
Improve your marketing with various product photographs and videos.
Cons
Fulfillbot hasn't received enough good reviews, but they may provide everything you need despite this.
Final Verdict
As one of the few dropshipping businesses with Amazon-focused services, Fulfillbot is great if you sell through them.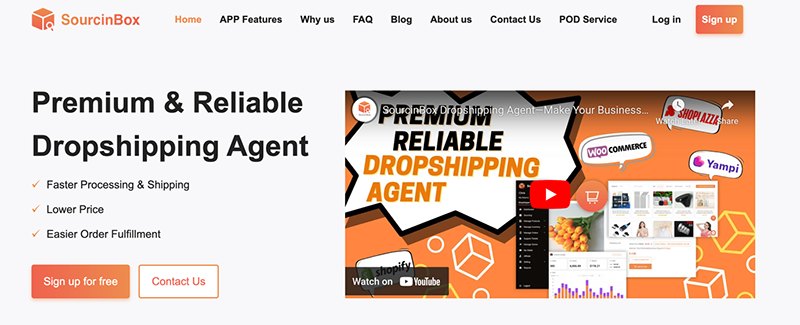 Formed in 2015 from a group of trade and IT experts, SourcinBox quickly became a big name in the dropshipping and ecommerce world.
They boast great efficiency in their fulfillment and do so with great prices, sourcing products directly from factories in China.
Features
Private labeling: The dropshipping agent offers customized product specs, product logo, packaging inserts, and more.
POD service: With SourceinBox's POD service, you can create and ship products like t-shirts worldwide.
After-Sale Tracking: You can open a ticket from the Shipped order list and easily manage all issues of each specific order.
Pros
SourcinBox's great relationships with its sources help keep its prices low.
Thanks to their success, SourcinBox's PayPal handling fee is only 2.9%.
Each time you recharge at least $2,000, a percentage is sent back to your account, allowing you to reinvest in future orders.
Cons
Box packaging customization and private labels need you to make at least 1,000 MOQ to unlock.
Final Verdict
Thanks to all their perks and success in the world of ecommerce, SourcinBox is well worth the try. The platform itself is free, too!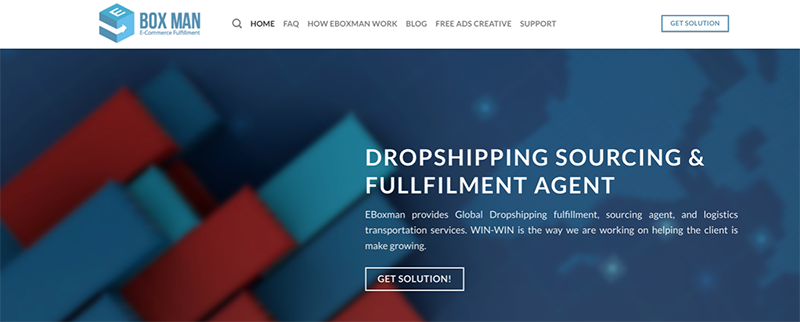 EBoxMan is a dropshipping agent that offers global sourcing, fulfillment, and transportation services. It has over 800 satisfied clients and has shipped over 200,000 packages to date.
EBoxMan primarily uses YunExpress, UBI, and Yanwen as their main shipping lines for their dropshipping services. The overall shipping time for most orders is between 8-20 working days, with an average of 18 days for 98% of orders.
Features:
Product sourcing: EBoxMan's team entertains sources requests from customers. It researches the product and checks with factories and shipping companies for the product's availability, price and shipping time. The team then sends this information to customers via email or Facebook chat at no cost.
Labeling and branding: EBoxMan also offers a custom service to help customers build their brand by placing their logo on the product and packaging. They can also include a voucher and thank you card in the package.
Product image and video: The agent also offers product photography and video creation services. You no longer have to use generic visuals shared by many dropshippers, reducing your risk of copyright warning.
Pros
Generous refund and reship policy
Good prices due to factory relationships
PayPal and bank transfers accepted
Cons
Final Verdict
EBoxMan's features make it a reliable dropshipping agent. However, it may not be the best choice for US-based merchants due to the long shipping time.
.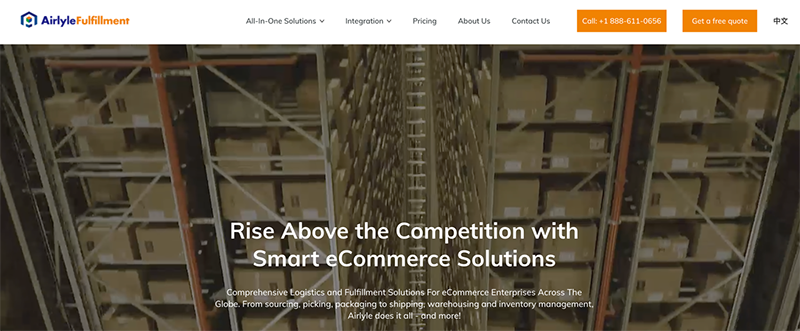 Airlyle provides dependable and cost-effective dropshipping services to ecommerce platforms of all sizes.
This includes a comprehensive and swift US shipping fulfillment service, where the agent diligently processes, stores and delivers your products inside the US territory.
Features
Sourcing service: Airlyle offers a premium guaranteed sourcing service, which allows you to order 99% of the products available in the Chinese market, giving you the freedom to expand your product offerings.
Customization and kitting: With Airlyle, you can customize the packaging, gift messaging, stickers, and more for your products and promote your brands.
Cost-effective solutions: You can save up to 75% on shipping fees by accessing Airlyle's highly-discounted carrier rates.
Pros
Ships products to most global locations within 3-15 days
Fast shipping to US locations
Integrates with Shopify, Walmart, eBay, Amazon, Facebook, Instagram, and Wish
Cons
US fulfilment can be expensive
Final Verdict
If you can bear the cost of fulfillment, then Airlyle can be your go-to option for US sourcing and fulfillment.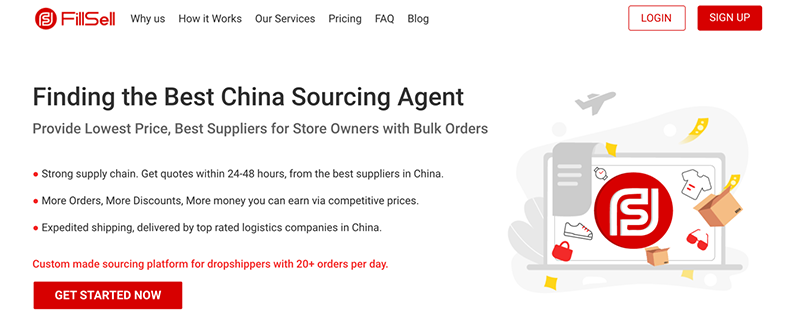 FillSell ensures all their dropshipping agents follow a specific process when supporting you. This process will align you with some great quotes from reliable suppliers within 24-48 hours. After that, all it takes is to sync your Shopify and FIllSell accounts, and the order will be fulfilled.
This simple process makes them a great starting platform for new dropshippers.
Features
Supplier Evaluations: All suppliers that FillSell use are vetted for quality and reliability. They won't connect you with anyone they don't believe will be a boon for your business.
Sourcing Services: Their agents work to get you the best deals with their best suppliers. The bigger the order you make, the better deals you will get.
Customizations: You can add logos, stickers, and branded gift cards to your products to help build your brand.
Pros
The FillSell app integrates well with multiple Shopify stores through a single account.
Users with a premium account get their personal account manager to quickly keep on top of any queries.
Multiple plans to suit different users.
Cons
FillSell will only work with Shopify users who already receive at least 20 orders each day.
Final Verdict
FillSell is a great place to start for anyone who has started to make waves in the dropshipping world. They are an ideal way to help build your business.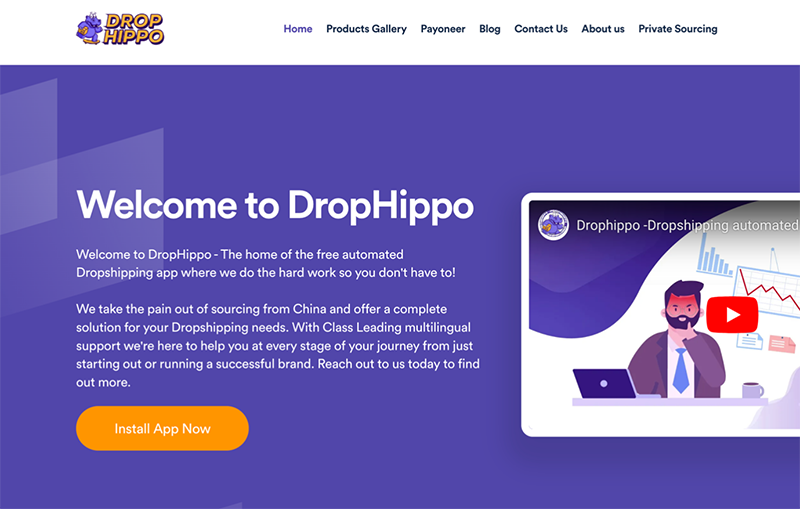 DropHippo is a dropshipping agent that operates out of China. It offers a complete product sourcing and fulfillment service, taking the pain out of the hardest part of launching a dropshipping business.
Features
Business Dashboard: Personalized account dashboard gives you up-to-date information regarding all your orders and their progress.
AI Order Tracking: Proprietary artificial intelligence software keeps track of your order progress and alerts you and your customers if any issues should arise.
All-In-One Services: The systems at DropHippo handle everything for you: sourcing, shipping, and tracking your every sale.
Pros
Their multilingual approach makes support possible in many languages, including English, Chinese, French, and Arabic.
DropHippo's warehouses are located in the UK and US to provide the best fulfillment and shipping options.
They accept payments through Cards, Bank Wire, and Payoneer.
Cons
The DropHippo app only integrates with Shopify and is limited to tracking information and order syncing.
Final Verdict
While DropHippo may have a less exhaustive product list, its AI systems are ideal for doing your dropshipping business as streamlined as possible. A must if they stock the items you want to sell.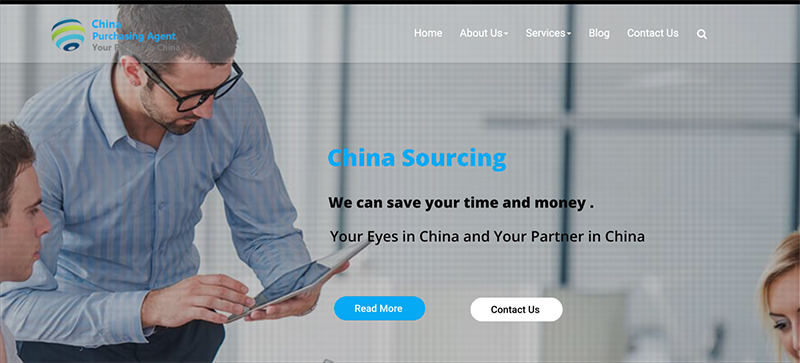 China Purchasing Agent is based in Yiwu and Shenzhen. As the name suggests, it can buy products from Chinese suppliers like 1688, Alibaba, and Taobao and ship them to USA, UK, and other major countries.
The company is highly experienced in product sourcing and will check goods carefully before shipping them. It even sends goods reports to merchants to help them stay up-to-date.
Features
Low prices: China Purchasing Agent can source products at 15-35 percent lower prices than what local suppliers will quote you.
FBA service: This droshipping agent offers one-stop FBA service, including product procurement, inspection, labeling, and logistics to Amazon warehouses.
Custom packaging: The agent can customize packaging and labels on your request. This is important for generating brand loyalty and recognition.
Pros
Does product inspection and testing to ensure high quality
Ship worldwide using cheap solutions like EMS
Accepts various payment methods
Offers 90 days of free storage for multi-goods
Works with Shopify, WooCommerce, OpenCart, Zen Cart, BigCommerce, and Magento
Cons
Doesn't handle customs outside China
No USA warehouse
Final Verdict
Like other dropshipping agents from China, China Purchasing Agent helps keep your product costs low. However, long US shipping times are something you should be mindful of.

Dropshipping Agent FAQ
What Is a Dropshipping Agent?
A dropshipping agent is an individual/company that sources, packs, and ships products on your behalf. They're often considered mere suppliers, but dropshipping agents are middlemen that provide more services than an average dropshipping supplier. 
Dropshipping agents can also save you time by directing you to the right suppliers. Some agents even offer private labeling and customized packaging to help you build a brand. Their expertise will also come in handy in negotiating prices to improve profit margins.
What Does a Dropshipping Agent Do?
In addition to sourcing products, a dropshipping agent ensure product quality, negotiate prices, handle warehouse inventory and order fulfillment, provide support for branding and labeling, and select the most suitable shipping methods.
Plus, your dropshipping agent assist with issues related to shipping delays or broken products and keep you informed about industry trends.
How to Find a Dropshipping Agent?
There are several ways to find a dropshipping agent. You can:
Use Facebook: This social network is a goldmine for dropshipping agents. You can join Facebook groups related to product sourcing, post ads stating, "I am looking for a dropshippign agent," and even ask entrepreneur friends if they can recommend a good agent.
Talk on AliExpress and Alibaba: AliExpress and Alibaba let you get in touch with salespersons who can answer your questions. But if these answers are not satisfactory, you can ask for the manager's contact. Log in to your AliExpress account and use the contact option on the shop page to access live chat. Then, ask your questions.
Search Upwork and Fiverr: Simply type "dropshipping agent" or "sourcing agent" in the taskbar of each website. This will bring up profiles of people who are willing to source products on your behalf.