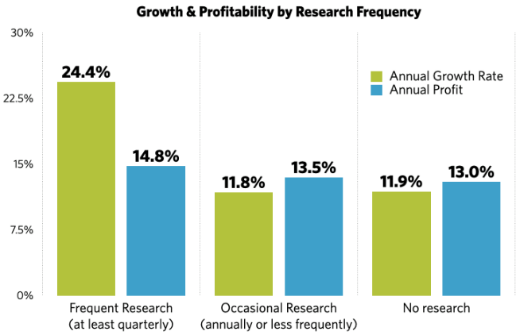 Key areas of discussion:
Why invest your valuable time and effort in winning product research is key to profitable sales
Key indicators to validate hot-selling and trending products, and evaluate their growth potential
Dropshipping product research tools used by pro dropshippers in 2023
The impact of dropshipping business on most parts of the world is truly evident. Finding winning products for this highly coveted business model is for sure an optimal way of building a profitable dropshipping store.
Why Should You Painstakingly Spend Time on Researching a Winning Product?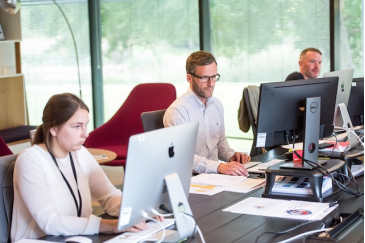 The obvious answer here is if you don't and just randomly make a choice of dropshipping products, or based on what you "feel", you are just ignorantly throwing away your money on ads. You will in the long run greatly be taken aback. This business model is not a game of quantity, but Quality. Inconsiderately uploading tons and tons to your store and hoping for sales will surely not work. You can take that to the bank. On the flip side, if you have done proper research, all you need is just one killer product and success will be knocking on your door. In this article, I will take you through thoroughly researched unconventional but powerful methods of finding winning products which you will hardly find anywhere else. Diving into all you need to know about dropshipping by Dropshipman will as well give a vast knowledge about winning products that you surely need to know.
Why Investing your valuable Time and Effort in Winning Product Research Is Key to Profitable Sales
The simplest way to define the 'term product research,' is that it is the process of seeking for products to sell in your dropshipping store and validating if they are capable of generating profit margins or not. Through thorough product research, you are assured of increased profit. Below are some reasons why product research is critical for a dropshipping business model. You can as well get more information by diving into Dropshipman blog.
Through product research, you gain better decision-making techniques on which products to sell. It prevents time wastage and energy in building an online store around a product no one will wish to purchase.
Product research makes it possible for you to know if there is enough demand for what you are intending to purchase. This makes it possible for you to either invest your time and money in it or not.
It is only through product research that you get to know whether the market is saturated with the same type of product already or not. In case it does, then there won't be enough room for your new product to succeed.
To know what type of competition is in the industry or niche you are engaging in, you have to do product research. This guides you on the amount price you are supposed to place on each product. The price should be less than those of your competitors who may be selling a similar product.
Key indicators that validate your product as a hot selling, trending, and have growth potential
It is not a surprise that thousands of new products are launched every month. However, only a fraction of them gets enough traction to be considered winning products. But how do you test your product early to know if your product is hot selling?
1. The product should be of high quality and problem-solving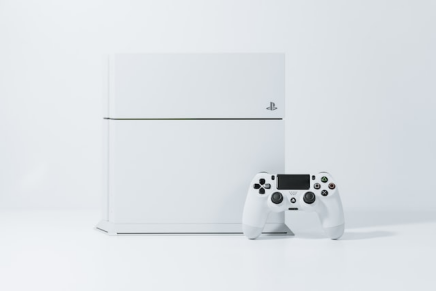 More often than not you have seen many drop shippers launching their products only to wonder why their products are anemic. But then, how do you know in advance whether customers will be attracted to your products and then pay for them? Apart from clicking on the Dropshipman's Facebook page, which has varieties of winning products, you can as well equip yourself with what I have elaborated on below.
Having sufficient knowledge about how to sell a product in a repeatable way is more important than the product itself. In other words, you are validating sales and not just validating the product. Besides, the question which should ring into your mind is, what problem does the product you are intending to purchase solve? This is because one-on-one problem-solving products will ensure that they remain in high demand. For instance, with a laptop sleeve, the safety of your laptop is enhanced wherever you are on a journey.
Dropshipping is an outstanding way for products that simplify people's lives and solve their problems. Inspire Uplift gives lots of ideas on problem-solving products for you to venture into a successful business career.
2. Is the product accessible in the local or online store?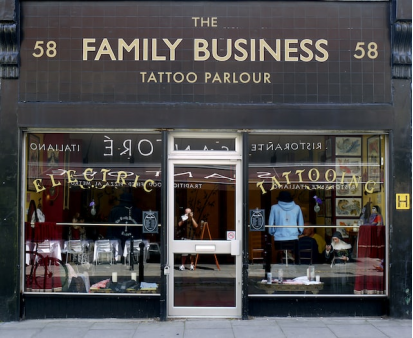 Dropshippers and scarcity match very well. The reason is, that one would readily purchase an item if it is available in their local supermarket. Besides, a buyer will purchase a product if he sees it being advertised by credible and trusted brands. It is always in everyone's domain that drop shippers don't usually have a brand to sell and as such, customers are more likely to sell from the companies they know. A successful dropshipping product should therefore not be found anywhere. It should be unique and uncommon. If you however have to sell something common, you will need to make it unique by adding your logo to it.
3. Does the product has low cost and good product margin?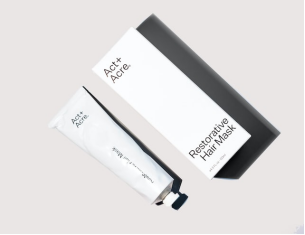 In dropshipping business, profitability is very crucial yet doesn't just come on a silver plate. You will not just have to consider the cost of the product, but also the logistics of getting those items to your customers. For instance, if you want to source a toothpaste valued at $2 and your selling price will be $3.5, that is a good profit margin. However, you will not only have to buy them in large numbers but also consider the shipping cost. The reality is, even though you won't directly pay for the shipping cost and other logistics, they are indirectly included in what the supplier will Overall charge you. With Dropshipman product categories, however, everything
that you may need as far as low-cost and high-profit margin product is concerned, will be readily accessed.
4. Does the product has a wow effect?
A good dropshipping product should have products that have a unique design. It should be a product of one of its kind and hardly sold in any other place apart from your store. The product with a wow effect should provoke an impulse purchase. Outstanding dropshipping products should make people utter the word 'Wow!' whenever they come into contact with them.
5. Does the product trigger impulse purchase?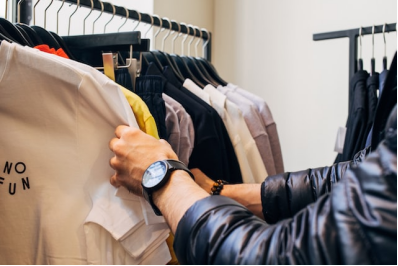 A high-quality product should market itself with ease. It prevents people from occasionally scrolling online in their tracks as they readily encourage them to take action. It is just unique, very eye-catching, and relates to a niche. A successful dropshipping product should trigger impulse buying.
Tools pro dropshippers Use in Conducting a Winning Product Research
Being the most valuable star that always drives your online store to huge numbers of buyers, dropshipping products need the most effective and reliable research tools, which are used to effectively hunt down the best winning products with sufficient information for you whether to settle on them or not.
A good dropshipping product research tool often possesses the following features:
With its inputted keywords, you are able to search for products on various sites.
Makes it possible for you to go through trending products.
You are able to view current prices on a variety of e-commerce as well as the Suppliers' sites.
One of its valuable features is that it is integrated with your store's e-commerce platform for the quick importation of products.
Below are some of the well-analyzed dropshipping research product tools for your consideration as you are looking forward to venturing into a dropshipping business.
It is sometimes referred to as product hunt. It is a curation of the best new products, every day. With each item, you have the ability to see information like recommended selling prices, targeting (for promotional members), analytics, general targeting, and video ads.
Its main features entail the following:
● Shows Facebook ads for a specific product.
● Provides your Shopify store with some of the best options for products in free and pro versions.
● Knowledge of products and related ads.
● It is possible for you to start with no payment when you use the free version
● Most important of all is that it shows related influencers right below the product.
As if that is not enough, the product interface is easy to use. You have access to the expected profit margin and the number of stores that have sold the product already. You are also fully equipped with the list of Instagram influencers that are suitable to promote the product. What more do you need? Ecomhunt is like a fun club that everyone has access to. In case you get at least $5k using this tool, you get promoted to the Winners Club and rewarded with a shirt for your industry. They also offer suggestions on some best Shopify apps that you're your store needs to have access to maximize your capability.
Its pricing plan:
● Free: You have access to up to two products daily, Extremely limited data, and three days delay on new products.
● $29 monthly- Unlimited access to products per day, full data access, no restricted saves, freedom to join the community, and zero delays.
Almost tantamount to Sell the Trend, which we will discuss later on, niche Scrapper finds high-quality products to dropship on all popular sites like AliExpress, Amazon, and Shopify. It is somehow unique as it has some tricks under its sleeve to differentiate it from its competitors. One of them is a section from hand-picked products which are always updated on a daily basis. You can therefore stop wasting money and time on poor-quality products. It also has keywords, sites, growth rate, competition rate, price, recent orders, etc., which adds more power to product research. As if that is not enough, this wonderful research tool also analyzes other Shopify Dropshipping stores, generates Facebook ads, and have full access to full-covered resources on dropshipping to get started. Niche Scrapper is one of the best sites as it has a simple and easy-to-use dashboard.
In summary, in case your dropshipping budget is low, have little experience, hardly a pro in video creation, this is the right research tool for you.
Its pricing plan includes:
● You only need to sign up for an account and you will have limited access to product research.
● With only $39 a month, you have access to trending products on AliExpress, unlimited access to the Facebook video maker tool, revealed estimation of other stores, and unlimited access to hand-picked products.
This unique tool helps marketers to access information, competitor ads, and content. This giant platform has a page that replicates a search engine. This search engine leads you to two categories, political ads or all ads. Simply key in the name of the brand you want into the search bar and sort through any of their advertisements under see ad details. You can also filter your information by country-specific. What's more, you can filter by impressions which tell when viewing the ads at a specific time.
Its advantages over other tools:
● Its wide coverage makes you stay up to speed with the current advertising trends and take note of similar ad patterns that are working among your competitors.
● The ad library helps you discover new clients and able to inform the people of the products and services your business offers.
● You can as well use the ad library to gain inspiration as you are able to see the tactics other brands are using to persuade the audience.
This is an all-based tool that is able to help you in finding your dropshipping business' trending products with ease. It is loaded with valuable features that can give you access to lots of information to find the winning products. The sites that the tool can readily scan include AliExpress, Amazon, Shopify dropshipping stores, and Facebook to show the most popular products online in real time.
With its Nexus as a dashboard, it showcases all the information in an easy-to-read data table. There are up to about four hundred million products available for you as data to sell instantly. As if that's not enough, this coveted dropshipping research tool has an online course and many resources for you to learn more about dropshipping. It is more convenient for the new dropshippers and that makes it the best dropshipping research tool on the list.
Its pricing plan includes:
It has a seven-day free trial so you take no risk. You are permitted to start the
trial right on the front page.
It has a payment of $39 a month and you get extra two months for free if you
pay yearly.
This is a product of spy software that specializes in what is trending on AliExpress trending products. The items of interest are hand-picked by groups of creatives all around the world. This includes but is not limited to photographers, bloggers, designers, and many more. As a result, you get good diverse opinions. Numerous products which are enough to make you stand out on the market, are available on this research tool. Its homepage presents all the products that could attract your eyes. To enhance your curiosity further, this tool has a supply version for dropshippers to find highly profitable products, more filters, and more data.
In conclusion, Thieve is a wonderful modern tool with an outstanding dashboard to provide not only fresh but also useful tools to find the best winning products on AliExpress.
Its pricing include:
Absolutely free to browse products and collection
Dropship - $29 monthly – Curated AliExpress products, 5-10 new products per day, Exclusive curated products, stats, and insights.
Pro – with $99 monthly, all basic features, pre-release product access, and premium product content is all available.
In case you are seeking winning products, then the Amazon seller list has absolutely every product category for you. In addition, they do update them every hour. You will in most cases find the brand names of most products on the best-seller list above. If a product is a best seller on Amazon, it most likely would be a best seller on your store as well.
7. #tiktokmademebuyit on TikTok:
Through TikTok hashtags, a lot pertaining to winning products can surely be obtained. A few tags to check on include: #TIKTOKMadeMeBuyIt and #viralproduct. Only spend more time with videos that have the highest number of engagements.
Endnote
A successful dropshipping business is that one which has trending and winning products. Based on what has been discussed today, it is evident the main secret ingredient to successfully securing a winning product comes from thorough product research. You, therefore, need to do your homework well before finally embarking on the dropshipping business. Dropshipman as a one-stop dropshipping solution has all it takes to provide you with the latest trending and winning products that are the best fit for your store.