It is known to all that advertising plays a crucial role in creating people's awareness of your business. Nonetheless, cold calling or cold marketing has a low success rate. Instead of spending valuable time advertising to a passive audience, isn't it more sensible to advertise to someone who has already visited your website or watched one of your videos? 
In essence, it is the whole idea behind Facebook retargeting, and it isn't surprising that stats show that retargeting ad is the most effective ad format. In this article, we'll focus on how to retarget on Facebook.
Why Facebook Retargeting Ads?
Retargeting is the process of advertising your business to people who have already paid a visit to your website and thus have the required initial impression. Although there exist other social media sites to do this, Facebook is one of the best platforms to advertise, both in terms of initial awareness and retargeting. Thanks to its vast user base, Facebook Ads make up more than 9% of spending on digital advertisements.
The statistics prove that Facebook retargeting works effectively. For one, retargeting website visitors through Facebook boost the conversion rate by 70%. For another, retargeted ads have a 10x higher click-through rate than typical ads. In a nutshell, this indicates that those second (and subsequent) "touches" make a huge difference in our ability to close deals.
That being said, let's now take a broad look at how we can combine the concept of retargeting with the popularity of the giant Facebook Ads to help you achieve a blossoming ROI from your advertising efforts. To successfully achieve this, we will painstakingly look at how to retarget on Facebook to maximize the efforts applied.
 How Facebook Retargeting Works
To set the ball rolling, Facebook retargeting allows you to have a broad reach of prospective customers who have shown an initial interest in your business or product based on their online activities. This may range from something as simple as a mere like on Facebook to actions with unbelievably high purchase intent, like clicking "Add to cart" on your website.
You must integrate Meta Pixel into your website before taking advantage of Facebook Retargeting and custom audiences.
You can set up a Meta Pixel easily, as illustrated in the following steps:
From your Shopify admin, click Setting> Apps and Sales
Click to add Facebook as a sales channel.
Click "Settings," and then go to data sharing settings.
Navigate to the customer data-sharing section, and click the "Enable data-sharing" button.
In the "Choose data-sharing level" section, you can select Standard, Enhanced, or Maximum.
You can then select your Pixel from the list. 
Click "Confirm"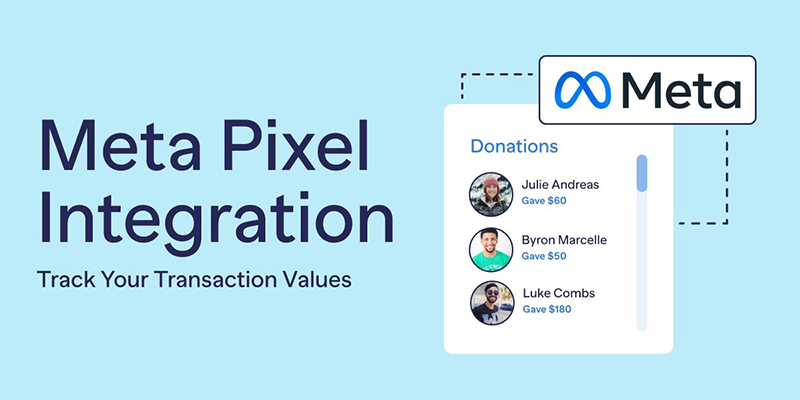 Who Can You Retarget on Facebook?
Retargeting can carefully be thought of in 3 different ways:
CRM-Based Retargeting
This presents the functionality to upload an email database of people and then retarget them, having an assumption that they are all using their email IDs as their default Facebook email addresses. This indeed has relatively high success rates.
However, if someone has multiple email addresses, you might miss out on people who use one email for business and another for personal use. As a result, B2B brands might have more difficulty in finding ways to retarget on Facebook: In most cases, the Facebook account is personal.
Event-Based Retargeting
These campaigns require you to set up the expected events on your website. In other words, this allows you to retarget those campaigns that engage with your website in specific ways, such as viewing a paper or adding a product to a shopping cart and then abandoning it. The same concept applies if you have an app as well.
With Facebook Event-Based Retargeting, you can easily reach anyone who engages with your posts, watches your videos, or likes your Page to retarget them, including those who engage with your linked Instagram account. It is a wonderful option for all types of businesses, including B2B brands. In fact, a lot of business decision-makers will use their personal Facebook accounts to track industry trends. In addition, quite a great number of decision-makers manage a business Facebook account. Either way, you are poised to reach these users easily.
Benefits of Facebook Retargeting
If you are managing a website and aren't running retargeting ads of any kind, you are missing out on potential sales. It doesn't matter whether you want to warm up your latest followers or even remind your past website browsers of the products they were interested in. The truth is retargeting can play a pivotal role in your marketing strategies. Below are some of the benefits of Facebook Retargeting:
It is a Type of Advertising with the Highest ROI
Specifically targeting those yet to hear of your business, Facebook ads can effectively and efficiently drive your brand awareness and traffic to your site. However, remain patient with them as they might not immediately pay you off in sales. 
As I indicated above, getting sales from a "cold" prospective customer is often expensive because building trust with a customer takes time.
But, by using retargeting in online advertising, your spending is sure to quickly pay off and produce a healthy ROI since you are only reaching people who have already demonstrated interest in your brand and, therefore, are highly likely to convert.
You Have the Ability to Target Specific Behaviors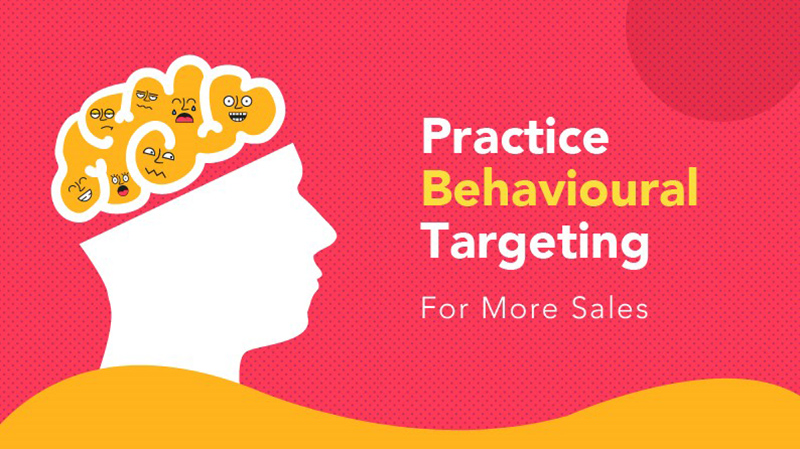 A business that offers more than one type of product can have a great deal of difficulty in predicting what new customers will be interested in. That's when retargeting comes in handy. It makes it possible for you to tap into user behaviours and only display ads for relevant products that the potential customers are most likely to buy.
Let's take an article created by a furniture company, for example. The article aims to promote various items ranging from rugs to couches to bedframes.
Understanding which product interests a website visitor requires being fully aware of the pages and products a visitor views. By setting up retargeting ads, your website visitors will see ads showcasing products associated with their interests.
It Ensures a Drastic Improvement of Your Conversion Rate
As of August 2022, the average conversion rate for e-commerce stores was approximately 1.62%. Besides, there is no doubt only a fraction of website visitors will make a purchase on their first visit to your website. Retargeting can be used as a saviour tool in helping you bring more people back to your website to complete a purchase.
As if that's not enough, ads targeted those who left their shopping cart or, in other words, didn't complete checkout can help capture sales you would otherwise have lost. This, in turn, increases your Conversion Rate drastically.
How to Create a Facebook Retargeting Campaign Step by Step
The ultimate goal of coming up with a retargeting strategy is to create your campaigns in such a way that it allows you to scale up your positive returns and eventually convert more prospects into customers.
With that said, you should know that the best retargeting strategy needs you to focus fully on targeting the right audiences and using the right creativity. Below is a step-by-step guide that shows how this works:
1. Create Retargeting Audiences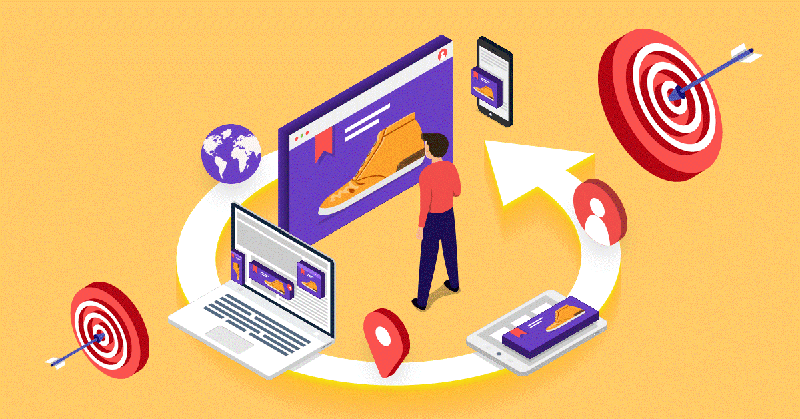 Add Meta Pixel to your Shopify store and then strategically create Custom Audiences in the Facebook Ads Manager's audience section, which comprises people who have been involved in app activity, followed you or taken certain actions on your website.
You may create custom audiences based on the following well-analyzed credentials:
Involve people who engage with your brand on Facebook and/ or Instagram.
Those who have visited your website.
Those who spent a handful amount of time on your website.
People whose visits targeted specific pages of your website.
Those who ended up viewing a product on your website.
People who eventually initiated checkout.
You have the right to create a custom audience from a customer list—a file containing the information you have collected for your Facebook remarketing campaign. It is fully secured as it has "identifiers," which can be names, phone numbers, or even email addresses.
2. Segment Your Facebook Audience
After you choose the Facebook Custom Audiences via the Ads Manager, settling on what segments to target is associated with the type of products you sell and your customers' typical buying tendencies.
If you are uncertain about exactly how long you need to retarget people, here are some of the most used audience segmentation metrics for retargeting.
Social media (Instagram and Facebook) engagers: in the past 90 days.
Your website visitors: in the past 30 days.
Viewed content: in the past 14 days.
Added to cart: in the past 7 days.
Initiate checkout: in the past 7 days.
3. Build Your Sales Funnel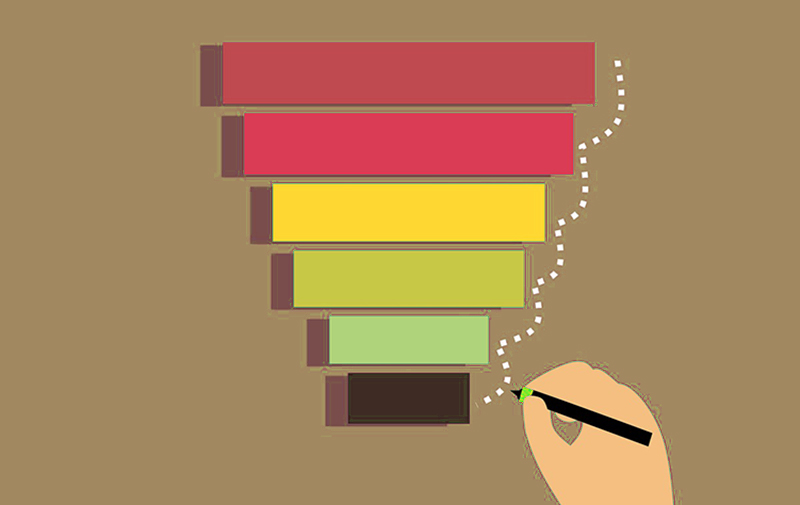 The next step is to structure your audience segmentations into a funnel so that it is possible for you to monitor and optimize how each audience performs separately. This can safely be carried out at the Ad set level when you are building your retargeting campaign. 
If you are only interested in targeting your social media engagers, you will need to exclude those who have it beyond that scope and visited your website. It should be noted that by excluding website visitors from your social engagers, you be restricted to reaching only those who haven't done anything to your website yet. By doing so, you can retarget that lower-funnel audience separately. 
Below is a clear explanation of what each action implies in the stage of the conversion funnel that the audience is currently at:
Engaged social media users (Upper funnel).
Website visitors (Upper funnel).
"Viewed content" means having viewed product pages on Shopify (Middle funnel).
Added to cart (Lower Funnel).
A recommended retargeting funnel should exclude lower-funnel objectives (purchase) from the higher-funnel audience (social media engagers).
You should also note that by applying exclusions to a specific audience in the "Ad Set" section of your Facebook campaigns, you will successfully sort out your customers and avoid audience overlap.
4. Set Budgets
After choosing the audience and creating the sales funnel for your retargeting campaign, this is the next step you should concentrate on. Setting budgets depends on monitoring audiences for each funnel segment and optimizing spending.
Your funnel requires some testing to optimize the amount you should spend each day on each segment. You can better do this by setting a low or moderate daily budget for each audience (e.g. around $10 to $50) as your first step. Then, you can decide how much you're going to allocate to each segment of your funnel based on the estimated size of your audience given in Facebook Ads Manager:
To target smaller audiences like those who abandoned checkout in the past seven days, you probably only need a small budget to reach a target buyer in this segment.
For larger audiences, like website visitors in the past 180 days, you may want to allocate a slightly larger budget to create the opportunity of reaching enough people to drive conversions.
Final Thoughts
Research gives vivid proof that retargeting is an excellent means by which revenue is generated. Retargeting is one of the most potent tools used to convert visitors who have demonstrated their interest in your brand but aren't ready to become customers. You will amicably connect your social media account to potential customers even if they don't follow you on Facebook by integrating traditional retargeting techniques with Facebook advertising ones.
Thorough practice and patience make it possible for you to do your Facebook retargeting easily. You can also benefit from learning how to engage your audience through dynamic product ads, promotions and discounts.
Finally, you should know that Facebook retargeting may seem like a lot of work. The reality, nonetheless, is that considering the immense number of individuals who use Facebook, it is a method that e-commerce business owners must master if they want to take their sales to greater heights.