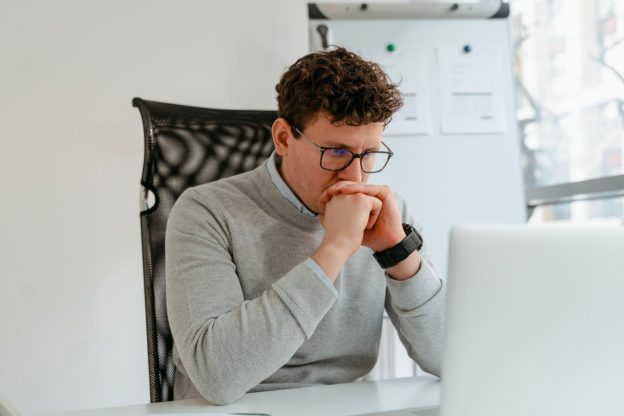 Image via Pexels
If you've studied business theory at all, you've probably heard the phrase "process mapping." This idea simply refers to a common practice amongst entrepreneurs — describing your business plans in a visual format. This approach is simple, but according to one technology expert, it can yield amazing results. It can even help you build your dropshipping business and an eCommerce presence that's positioned to grow. The key is to align your website with your customers' needs by offering a great user experience anchored by a clear process diagram.
Read on for more insight from Dropshipman.
Process Mapping and Using BPM to See the Big Picture
Process mapping is the practice of defining a business plan and using a process diagram to visually represent this plan. In addition to the obvious benefit of helping you see the big picture, this process can help you plan complex maneuvers such as integrating your Customer Relationship Management (CRM) tool into your existing Enterprise Resource Planning (ERP) system.
Having a process map of your dropshipping business is the first step in enabling business process management (BPM) strategies, which is key to automating various business processes. These data-driven strategies allow machine learning and artificial intelligence tools to take over some executive functions of your business, making adjustments to enable your business to operate more efficiently. They can help speed up or automate complex processes to save you time. When creating a BPM framework, you should constantly monitor its effectiveness and then act on the info to take steps to improve the process and output.
A move like this is essential because it fully integrates each of your business's parts and improves its efficiency. Your website needs to work seamlessly with its internal applications, including your ERP — and most importantly, your payment processing platform. When you craft a process diagram to outline these goals, you establish a clear path towards execution.
Applying process mapping to your web presence allows you to draft a plan for enacting these changes. This can improve the overall appeal of your site, which in turn, makes it more user-friendly. Customers want eCommerce platforms that are accessible and inviting — and with these tips, yours will be exactly that.
Optimizing the Customer Experience
Approaching your web presence from a process diagram perspective doesn't just impact your internal operations. It will greatly improve your web visitors' experience on your site, too. A fully integrated website can boost traffic from search engines, and you can capitalize on this by increasing conversions with easy and accessible payment options — a feature that's essential to your business's growth.
In order to optimize your site for searches, you should create content that's focused on the keywords that prospective customers might use. This will help you generate new leads, and if you use geo-targeted keywords, you can reel in local leads that are optimized based on your location, too. Integrate this goal into your process diagram to visualize it effectively.
Turning these leads into customers depends on several factors, but you can boost your revenue substantially by investing in a payment system that's suited to your business and attractive to your customers. Choose a provider that allows you to avoid expensive credit card penalties and instead gives your site visitors peace of mind. Customers want to know that they'll have the funds for payment when they log onto your site, and a built-in balance API allows that.
As you add functionality to your business, it's a good idea to promote these improvements to your customers, and social media can be a great way to do that. You can put together an informational campaign across your various platforms, and you can design banners online to provide your accounts with a consistent look. These banners can be customized with graphics, colors, and text to meet your needs. Your customers will love to find out about your changes.
Revolutionize eCommerce With Integration and Optimization
Launching a successful dropshipping business and an eCommerce site isn't an easy task, but with the right process mapping strategy, you can do it. Yoast points out that you can generate more leads with effective search engine optimization, too — and then convert those leads to customers with a fully integrated payment system. With all of these assets, you have everything you need to be truly efficient and achieve long-term growth.
Author
Ethel Lair