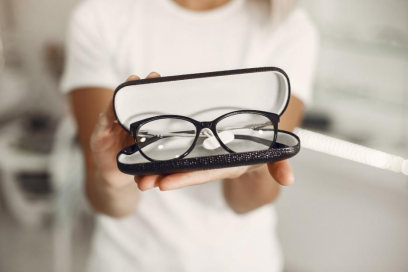 It does not matter if it is for your daily use, reading, or simply to protect your eyes from the scorching sun, eyewear has become a trendy statement in many people's vocabulary.
Billions of people worldwide wear some form of eyewear. It would therefore be no surprise to find many determined entrepreneurs yearning for winning products to sell online engaging themselves in this lucrative business. However, to succeed in this business, it would be very vital for you to create a tested, optimized, and secured e-commerce site. In this article, I will take you through eyewear platform options, key components that are relevant to the eyewear category, and the major considerations you need to apply to be successful in this e-commerce model. First and foremost, let me take you through three major features you should consider to make your eyewear online business stands out among other existing ones.
Glasses assortment: Apart from the attractive display of the glasses in your store, they should as well, be of a wide variety. Such glasses as square, pet, round, polygon, cat-eye, and horn-rimmed just to mention a few, should be included in your eyewear store.
Model Try-on: All glasses should be displayed in such a way that they support selecting models for try-on, and their photos can be uploaded by customers for try-on, which makes them pick the most ideal ones.
Go for Highly Customized Lens: All your glasses should support personalization, including PD, SPH, Axis, CYL, coatings, and Lens Material, which assures meeting prescription details.
How to get Started with Your Eyewear E-commerce Store?
Dropshipman, a one-stop dropshipping service provider, has all you need to get started with your eyewear dropshipping business model. With their dropshipping prescribed glasses store, you can sell glasses without having to deal with any physical inventory. Just do marketing and they take care of the rest. Dropshipman makes it easier for you to gain access to the perfect combination of styles colors and features that uplift prescription eyewear from an overpriced necessity to an affordable and must-have accessory.
All you need to do is pick your preferred eyewear from the dozens of updated classics and exclusive designer collaborations found with them. Below are some proven tactics of how to start an eyewear business online and become successful.
1. Have proper planning

Only proper planning and strategies will make your business prosper. Make amends to your business by structuring its growth. Fully put in place such prerequisites as where to locate your business, suppliers, your office size, your brand, the quantity and quality of your products and services, your hiring staff, and other things that are required to run your business successfully. What if your investments and licensing? Ensure they are all included in your list of preferences as you embark on your new journey.
2. Have your business licensed

Licensing your eyewear business makes it possible for you not to be at loggerheads with law enforcers. They, therefore, stay compliant with the rules and regulations. Although not a way to make you earn a profit, it is an essential step to set up your business. The license is based on your country and state requirements.
3. Do a thorough market study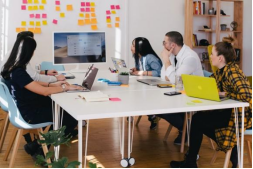 Another crucial consideration for a successful business is market research. Apart from in-depth exploring ideas and seeing what your competitors do, you need to understand the prospects. You will for instance ask such questions as; Who are the existing competitors out there already? What do they do best? What are their limitations and how can you make amends for the same? To be successful, you will need to have your own niche. To create the niche, you must have comprehended the market well. When you have full knowledge about your competitors, then you are good to go.
4. Find reliable suppliers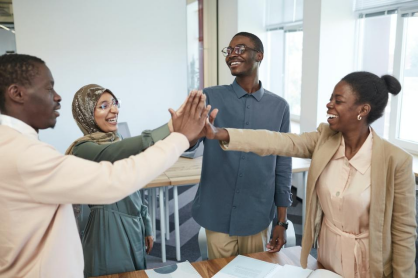 The ultimate goal of your eyewear dropshipping business is to make as much profit as possible. This requires suitable high-quality eyewear. You, therefore, need to conduct thorough research on the trusted suppliers that dictates incredible reviews and specialize in legal products. Let's take a scenario where your advertisement is based on designer frames and yet, in reality, you are selling counterfeit glasses. In such a situation, your brand is likely to be negatively affected and you will be considered running an illegal business. You, therefore, need to do your homework well and source high-quality suppliers. Also important to note is that building an inventory frame isn't a walk in the pack. You will probably stock anywhere between 450 to 900 frames that showcase a combination of designer, mid-range, and affordable frames. With the Dropshipman's prebuild eyewear store, you are assured of being linked to the most reliable eyewear products of various types and sizes. Besides, being a dropshipping business model, you ultimately won't have to undergo many headaches about how you will erect your frames as I have highlighted above as there is no cost of inventory. Their prescribed glasses store highlights three steps that you need to undertake with them and get your business rolling as follows:
You will simply pick your package. You are guaranteed 30 days to have your money returned if everything turns sour.
State your requirements. You will be signed by a personal manager who will contact you to learn your requirements.
Finally, you will need to build your store. They have a competent team who will build your store according to your requirement.
5. Analyze your competition

You have to make your store outstanding and unique as compared to your competitors. You should also make it a priority to carry out research on what your competitors are doing better than you and try to replicate that. Take advantage of what they are yet to improve on and act quickly ahead of them. This can be done by navigating through their website reviews.
6. Set a Budget and Keep to it

To be successful in your eyewear, you should be disciplined financially. Be tactful in planning your investment and every other expense accordingly. Make a list of your plans in order of priority. The list of your expenses should be extensive. You can then analyze your expenditure and see where you can cut costs to have a more significant margin for profit.
7. Prioritize your Marketing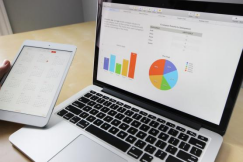 Always visualize your business goals and how your marketing will help you achieve
your targets. This you can achieve through:
Setting up your website
Running ads in local magazines
Advertising your business through Google maps.
In partnership with other local companies, you can set up a mutual referral scheme.
Dropshipping eyewear platforms that you need to know:
As much as I know there are other dropshipping eyewear platforms that exist, I will majorly talk about the Shopify platform which not only has many marketplaces to enable you to find sunglasses to sell online but also because of its connections with the two major eyewear suppliers (Dropshipman and AliExpress) that I will give first priority in my subsequent writing. This platform provides you with multiple features that can help you successfully run an online store.
It makes it possible for you to configure and customize your store with options for over 80 professional themes.
It offers you features to successfully launch your store. This is quick and straightforward, with a simple-click-and-drop function.
You also gain access to automatic carrier shipping rates, a free SSL certificate for online security, and integration for over 100 popular payment gateways.
As if that's not enough, if you already have a physical store, Shopify POS makes it possible for you to sync your offline sales with your online sales with ease.
The most accessible eyewear suppliers you need to know
1. Dropshipman eyewear Supplier
As I had briefly mentioned earlier, Dropshipman dropshipping prescribed glasses store service makes it possible for you to sell without having to handle any physical inventory. Besides, they can even promote your store and makes it possible for you to earn huge profits on sale. Not to mention that they take care of your sourcing and order fulfillment.
Why do I recommend Dropshipman dropshipping prescribed glasses store over others? Because of its basic features which entail:
Complete Shopify store. This makes your dropshipping processes hassle-free.
Through them, you are assured of handpicked trendy and fashionable eyewear. This enhances your business' high selling potential.
You have full control of your store. You are assured 100% control of your store with no strings attached. Your goal is to manage your profit and create your success story.
They provide a responsive designer. They fit multiple, accessories and offer a seamless and Unlimited experience to your customers.
Provide payment gateway integration. Make it possible for you to have multiple payment methods in your store.
Ensure preloading of products. You get access to a variety of trendy glasses in your store. They make it possible for you to begin making a profit right away.
SSL Certificate: They are SSL certified, totally trustworthy, and maintained a high-security level.
Dedicated support. They are reachable 24/7 and always provide a reply within 24hrs. Their personal agent is also available to help whenever need be.
Last but not least, they provide an automated fulfillment service. Your order fulfillment is fully guaranteed to be fulfilled in a timely manner while you also get access to automated tracking number updating.
Also important to note are their advanced features which include:
Their customized logo which they make professional for your website makes it possible for you to build your brand, their customized package is a prerequisite to help you create your own package design to assure your credibility and enhance your customer experience and their search engine which drastically boosts your SEO ranking by increasing your store's organic traffic.
What more should you know? Dropshipman glasses store has built online glasses store for 400+ clients in various parts of the globe.
2 . AliExpress eyewear supplier
It has a B2C business model which makes it an excellent option as it has a large volume of suppliers who readily agree to dropship. Besides, it is entirely free to use. Its associates are dropship-friendly as they can ship even single orders to end customers. All you need to do is write down your customer's billing address instead of yours and ask the supplier to remove the invoice.
AliExpress has a 98% rating, 112,000+ followers, and has been in this business for the past 9 years. It, therefore, has all it takes to help you succeed in your eyewear dropshipping business.
My final thought
Eyewear business is not only an incredible, lucrative, and ever-growing e-commerce business, but also an affordable and high-profit margined business model. It is therefore undoubtedly a smart option for dropshipping. With my sufficient suggestions, you are assured of ultimate success with your business.