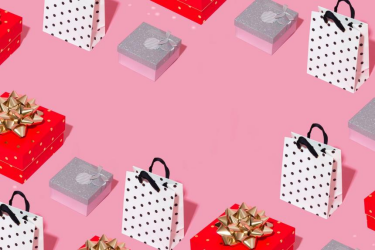 These are people born between 1981 and 1996. In 2017, there was a report by Facebook that about 70% of 18-39 years(Millennials), are influenced in their holiday buying by Facebook and/or Instagram. The question, therefore, is it a good reason to start dropshipping marketing to millennials?
Understanding what matters to millennials is a perfect way to run a successful business in today's world. Wouldn't it be a gem to see through the heart and souls of millennials?
In order for your business to flourish under this targeted group, your ads will definitely have to speak to the specific characteristics and needs of millennials. Coined as the 'Me generation,' they have been at times described as lazy, temperamental, and lacking loyalty and satisfaction as customers. However, all the grief they possess aside, there is no denying that this generation dictates and wields great power in dropshipping business. Their numbers have swelled to about 76 million in the USA alone. The flip side of it is that they are the largest and most influential generation to date and possess the most buying power in comparison with other generations that exist. As a result, they are constantly being bombarded with ads and content. Here I will take you through characteristics that define millennials, countries to target in North America with the greatest millennial germ, and highlight ways to market your dropshipping business to the millennials. I will begin by quickly taking you through the reasons why millennials matter in your Shopify Dropshipping shipping business.
They represent a large segment of the population and they are an important target for Shopify dropshipping stores.
Millennials carry out research online, test products in stores, and seek honest reviews before making a decision to buy.
Despite the fact that many are unemployed and burdened by the need to repay student debts today, millennials are likely to get richer with time and as such, stand out to be a vital market for advertisers and consumer companies alike.
They are careful with spending their money and because of that, you need to be very influential in your ads to fully convince them. As a Shopify dropshipper, the following are some of the highlights of what piques the interests of Millennial customers and how you can shape your digital marketing strategy to get their attention.
1. They look to their networks to get recommendations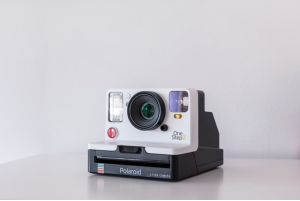 Appropriately up to 91% of millennials purchase items based on recommendations from their friends. It is in everyone's knowledge that advertisement ads are everywhere as we scroll through a Facebook news feed, Google search, and opera mini news feeds just to mention a few. It is also true that most people scroll right past these ads, leave alone click on the content. What attracts millennials' attention and makes them stop scrolling is the sight of interesting content from their networks of friends and families.
For instance, if they see their friends wearing a new outfit or using a new phone gadget, they are more likely to pause from what they are doing and find more. You should therefore get millennials to stop and read your content by incorporating referral marketing links to your social media content. They are more likely to be receptive to this as opposed to Facebook ads. Below is the strategy you should use for this.
Dropshipman eyewear online store is a store that makes dropshipping journey hassle-free. It chooses the most trendy glasses which have good selling potential for your store. Besides, it fits multiple devices and offers seamless and unlimited shopping experiences to your customers.
Use tactics like these to target your millennial customers. Go the extra mile of finding out what other brands' audiences follow and make a partnership with different brands to increase interest in your offer. You can as well consider offering a referral that rewards both the advocate and the referred customer. Through this, both sides have something to gain by doing business with you. Play your cards well in terms of using eye-catching and very convincing words to draw the attention of the millennial audience.
2. Sees Shopping as a marketing value experience rather than physical products
As opposed to their parents, millennial generations see shopping more as a social activity than an errand. Those of them who shop online are more interested in the user experience than just buying products. Besides, those who shop in stores enjoy browsing through stores, grabbing lunch, and having some good moments with their friends. It is therefore obvious from my brief explanation that millennials would rather spend their money on experiences than coveted products. To Cater to this preference, have this strategy in place.
Have your ads and social media positioned to focus more on the experience of using your products in comparison with the product themselves.
Create experiences millennials will want to take part in.
Let the experience you have created be so relevant to your audience that they feel a vehement drive to part.
3. Values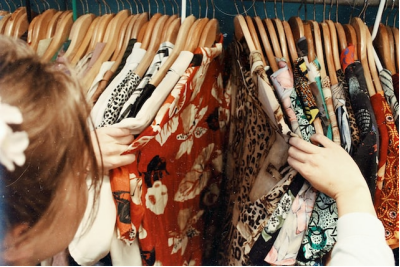 Millennials never shy away from making it in black and white that they care about values. This may be because their baby boomers imparted these skills to them or maybe because of social media influence. They take interest in bullying, mental health, and politics just to mention a few. They do this by pushing for changes, may invite their allies to join them, and even coming up with their own causes. The majority of millennials buy make purchases on the platforms that support things they care about and avoid those which do not. The strategy you should apply here therefore is; to make your marketing and branding inclusive. Consider the taste of all people from all walks of life.
4. Speed and convenience
Millennials want their service performed promptly. This is why they are addicted to
social media as it provides instant feedback. If your store will align responses to
followers quickly and accurately, they will stay loyal to the brand. Taking too long to
respond to the millennials won't do your business any good.
You, therefore, need to constantly monitor your social media inboxes so that you may make a prompt response as soon as you receive a message. Remember, millennials have massive purchasing power and with the influence held on social media, appealing to them is both beneficial and a necessity for the success of your Shopify dropshipping store. As a strategy, always be on the lookout for comments on your website posts, and in case someone tags you in something, acknowledge it with a like and comment as soon as possible.
5. Healthy living
Did you just ask what millennials want right? Well, they want to purchase products they consider fit. Studies reveal that millennials are the leading way when it comes to developing a healthy lifestyle and making good choices. As long as the product is safer and healthier than those of its competitors, they won't mind paying more to have it. This goes beyond just food products. When it comes to footwear clothes and other dropshipping products, they would prefer, trendy, fashionable, and high-quality products.
As a strategy, use an appealing display in your store and make sure the products are of high quality.
6. Recognition
This is the generation that always wants to be pampered and recognized as compared to other generations. They care a lot about individualism. Therefore, millennials want to be publicized as much as possible and the one tool they use for this is social media. As a strategy, don't just talk to them, give them a platform to speak from. Share their content, tag them, say hello, and feature them on your channels, and surely, they will enjoy engaging with you apart from appreciating that you care about them and what they have to say.
7. Eco-friendly
As I had already stated above, millennials care a lot about themselves. One of the factors they consider when shopping, therefore, is sustainability. Most of them shy away from buying products they consider harmful to the planet. Therefore, a brand's product, packaging, and sourcing are all subject to scrutiny by millennials. As a strategy, go for products that are planet friendly or you will risk losing your millennial customers.
Why is North America a perfect target for Shopify dropshipping Millennials in 2022?
Now that I have taken you through features the millennials consider when purchasing dropshipping business products, it is high time you get to learn why connecting your business to target the millennials in North America will be surely a dream come true as far as the success of your business is concerned.
According to Research and Markets.com, the "Dropshipping Market in North America is expected to grow from $36.11 billion in 2019 to $125.45 billion by 2027; it is estimated to grow at a CAGR of 17.6% from 2020 to 2027."
The continuous growing demand for consumer electronics in North America is indeed bolstering the growth of the dropshipping business. Such consumer electronics such as Smartphones, tablets, and laptops create new and exciting opportunities for various ongoing technological development. Two of the world's most developed countries are found here. That is The United States and Canada.
The USA is the largest consumer Market in the world. Before diving into the reasons why you should settle for North America as your dropshipping targeted place, let me quickly take you through the characteristics of a good Country for your dropshipping business:
1. The country should have a GDP per Capita
This is a metric that gives insights into a person's average income in a country per year. It is a high correlation to the average disposal income, as the more you earn, the more you are likely to spend. You, therefore, need to target countries with the highest GDP per capita.
2. Countries With High Social Network Penetration
The best way to attract more customers to your online store is by marketing your products through social media platforms. A country with high social network penetration will make your product reach a high number of people within a very short period of time. This is because the majority of people are expected to present on Social media like FB, Instagram, and Twitter just to mention a few.
3. A country with a large population.
It may not be the most important requirement. Nevertheless, if you will only limit your target audience to a few countries, then countries with a large number of people will be your gem. A large population leads to large potential customers and the end result is a greater scaling potential. Besides, the possibility of market saturation occurring is greatly limited as you will have a lot of people to share your ads with.
4. A country With Faster Shipping methods
This perhaps would be the first requirement of a good country to target. Such reliable shipping methods like AliExpress Standard Shipping, Yun express, and SF International would be ideal for your dropshipping business. For more information about the best shipping methods and products for Dropshipping business, dive into Dropshipman, a one-stop dropshipping service provider. Now that you are equipped with factors to consider when targeting a good country to dropship in, I will now take you through the two most crucial Countries in North America which will be a perfect fit for your Shopify Dropshipping millennials, in 2022.
The United States Of America
Do you have an idea that this is the largest consumer market in the world?
It has a high GDP per Capita of $63.5, a huge e-commerce spend of $709.78 billion in 2020 and a robust population number of 326.8 million people. It is indeed a treasure for e-commerce businesses. Why does it have an edge over other countries?
High average disposable income.
Huge e-commerce expenditure.
Vast population.
Availability of varieties of fulfillment centers and hence fast shipping.
E-commerce as compared to the in-store sales Ratio is rising on a yearly basis.
It is an English-speaking country.
Note: You should however have enough cash as this country is one of the most expensive countries to target. Besides, be ready to face stiff competition as this country has huge competition.
Canada
It is the largest country in North America. It has an e-commerce spend per Capita of $1746 and a 28% share of millennial online shoppers. Its advantages include:
It has a large share of Millennial online shoppers.
Average e-commerce expenditure is very high.
It is an English-speaking nation.
It is however very competitive as it is widely targeted by USA drop shippers. Other countries in North America such as Mexico, Greenland, Cuba, and Jamaica, just to mention will be ideal too for your dropshipping business, but the two key countries I have elaborated on above would be the perfect match to get your business going.
Conclusion
Why have I talked about millennials so much and more so about those in North America? Simple: There are many young people around the globe. They are crucial parts of a global network. They are extra smart and tech-savvy, with a proven ability to access any information they want within a blink of an eye. Their peculiar characteristics are a prerequisite for our changing world. The companies should therefore incorporate both the likes and dislikes of millennials into their products and services for them to succeed.