The video below is a step-by-step guide for you.
You may also follow the instructions below. Here is how to add products by using links.
Copy / Paste AliExpress Product URL
Step 1. When you browse AliExpress, and find a product that you'd like to sell, copy the link of product page.
Step 2. Then log in our app, click "Product List", choose "AliExpress", then, paste the link in the blank, and click the "Add product" button. The product information will be synchronized to our app in a few seconds.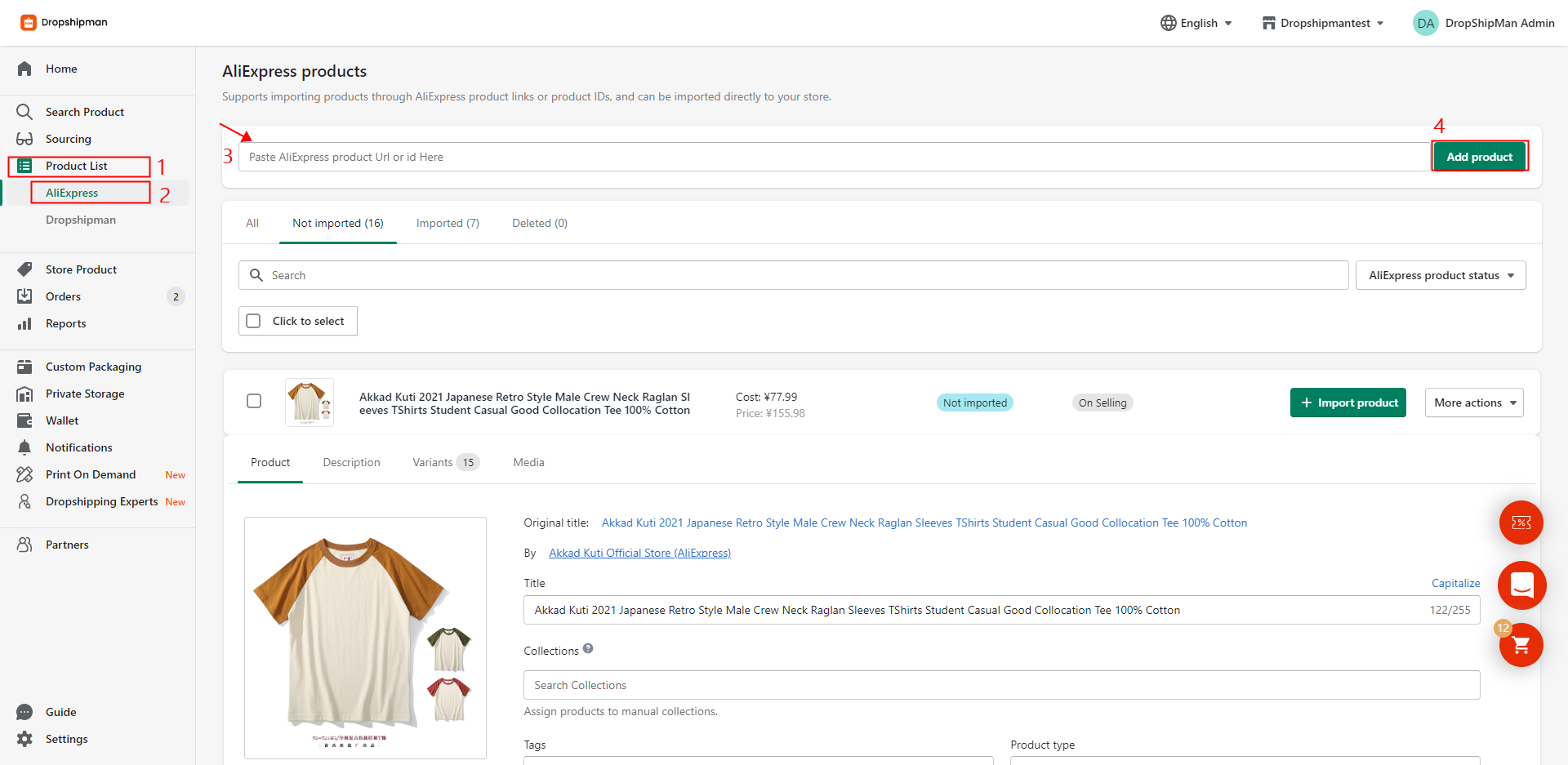 Finally, after you finish editing the information under the tab of "Product," "Description," "Variants," and "Media," click the deep green "Import product" button, so that the product will be pushed to your Shopify store immediately.
There are two ways to add AliExpress products to Dropshipman, the second way is by using the Chrome Extension.
Learn how to Add products by Chrome Extension now.