Of all the holidays that are being celebrated globally, nothing beats Christmas Day. This giant and most coveted holiday is fast approaching and dropshipping professionals are on top of their gear Preparing to usher in the day that many believed to have been when Christ was born. There is a serious influx of shoppers during this time of the year as people are looking for that perfect gift for their friends, families, and partners.
Gifts, decorations, and many other goodies are readily available online, an indication that it's the biggest time of the year for e-commerce sites to grab a sizeable portion of budget share.
As a dropshipper, you should offer the best deals of the year during this time. Make intensive campaigns to let your online store extend outreach. Successful campaigns generate revenue, clear out old inventory, and establish robust brand awareness with customers. Christmas festival gives holiday dropshippers the chance to gain the upper hand with explicit planning at the start.
Thoroughly analyzed e-commerce store checklists
Before we embark on anything else, the first thing we should put our focus on is the store's appearance and working order.
Although most people campaign and have merry of all sorts during the Christmas holiday, this festival is a stressful time for many people and as such, it is important for you to establish convenient communication with customers to reduce their worries. Such Social Media platforms as WhatsApp and other networks or even messengers can be used to quickly respond to messages. Customers are attention seekers and want to have contact with the store and keep everything under control.
Your store should be mobile friendly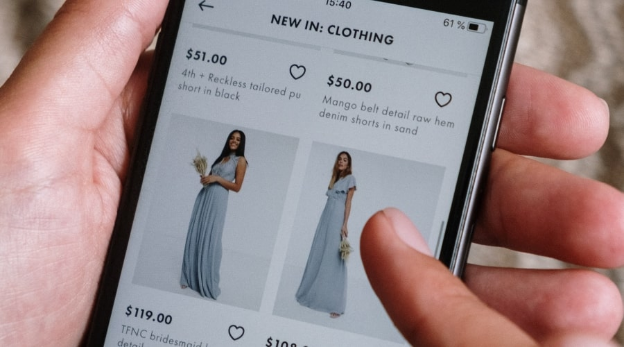 The efforts and input you apply to your store are extremely amazing and as such, the last thing you want to happen is to lose sales due to minor issues. Testing the usability of your store should be your fast priority. Make sure you incorporate smartphone users in your store as the majority of them make their purchases online. In fact, statistics show that the majority of customers, approximately 72% of the customers make purchases from their mobile devices. Your store should therefore be optimized for smartphones and tablets.
Adjust the number of reviews
It is stated that before making their final decision on whether to purchase an item or not, up to 93% of customers, study reviews about the store and products. You should therefore make sure that you have collected the reviews after your customers have purchased and evaluated your product. A store with excellent reviews entices consumers to spend up to 31% more on sales. It is, therefore, absolutely worth paying attention to!
Come up with a vivid Christmas design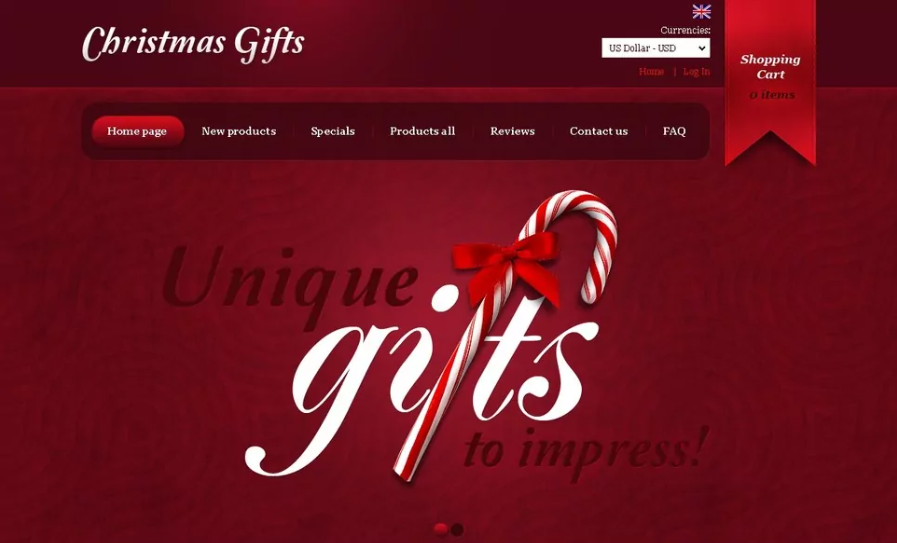 As the saying goes, "A picture speaks a thousand words," an exquisite Christmas-themed design will be a wonderful way to inspire shoppers to buy from you. You don't have to make an entire overhaul of the website. Simply change your logo in a Christmas special-inspired way and come up with themed banners. With this, you will not only have a festival atmosphere, but also a motivation for the majority of customers to buy.
Discounts are a sure way of winning potential customers to purchase in your store. Nevertheless, they should be tactfully given out. Don't start offering discounts too early. Create time to get the full price for your products, because some experienced customers expect the maximum price out. Give yourself enough chances to earn more.
Put in place a return policy and other payment options
Since this is a very competitive festival, you need to painstakingly plan out the establishment of a more loyal return and exchange policy because this will definitely enhance your competition. In addition, this is the appropriate moment to add new payment options for your store. If you do so, you will rest assured of increasing your conversion rates and revenue easily.
Avail abundant stock and ensure the existence of delivery options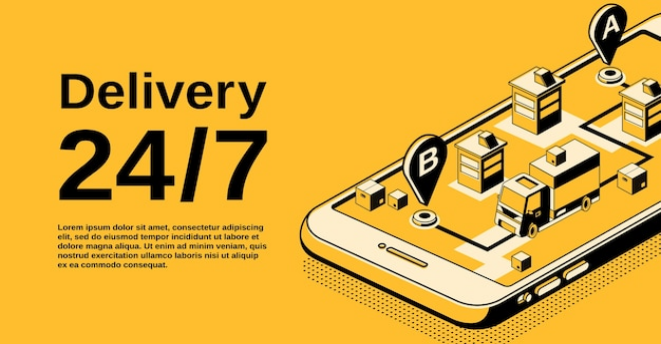 You should be aware that during the Christmas season, there is an influx of shopping activities and some of your suppliers' items can run out of stock unexpectedly. Besides, you should make sure your customers are fully aware of their packages' delivery status as this increases their confidence level. Fortunately for you, with Dropshipman, you got yourself fully covered.  It has fast delivery options, with a constant supply of your products. Your products will be tracked all through the entire shipping moments. Besides, you will also enjoy the privilege of info updating automatically, thus keeping you safe from management worries.
You can as well create a Christmas offering
For your potential customers to easily navigate through your store and find all the best offers, make Christmas-focused category pages. While doing this, add Christmas products such as Christmas clothes, (Santa Claus outfits, sweaters, socks, soft slippers, etc) These will definitely keep your customers' attention.
Best dropshipping products that sell during the Christmas festival
 In case you are wondering which products to sell, below is a list of favorite Christmas products that the shoppers cannot simply resist.
Christmas-themed clothing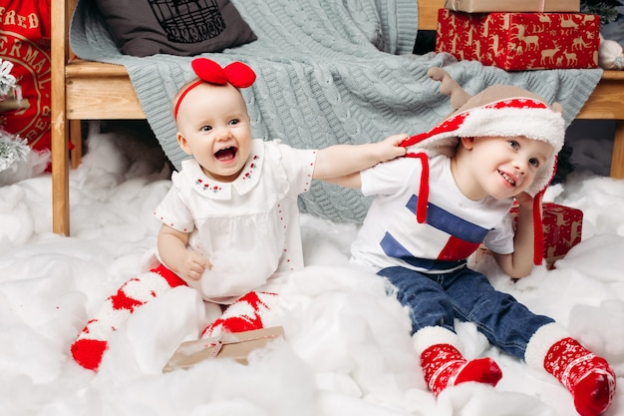 Christmas-themed clothing is both heart-warming and beloved by many. Many consider it a perfect way to usher in the season and make you look amazing in family and event photographs. So as a dropshipper, to stay relevant in this highly coveted season, offer the Christmas-themed:
Sweaters
Marching Pyjamas
Scarves
Masks
Dropshipman's winning products often provide a variety of Christmas designs. You only need to select pieces with your customer preference in mind. In addition, strive to cater to all categories by including size options from petite to plus-size for both kids and adults. You should also not forget that the Christmas festival falls in winter and thus warm fabrics that are comfortable for indoor lounging should be the real deal.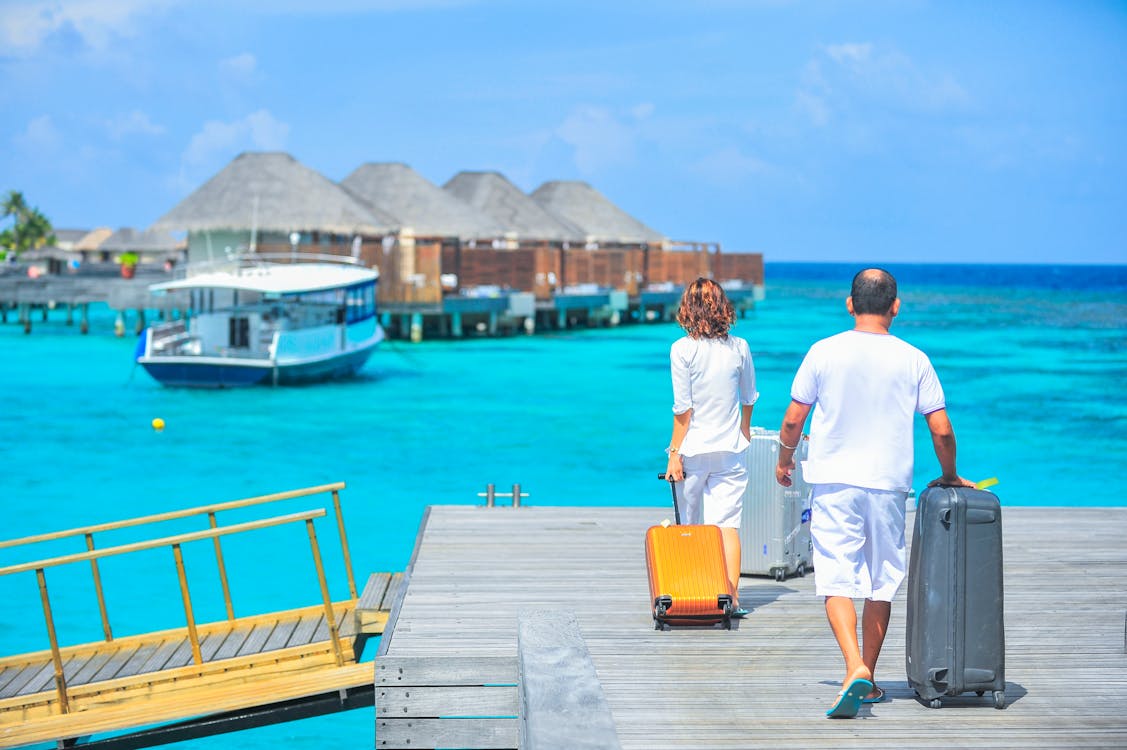 Source: Pexels
It is needless to say that travel spikes significantly during the festive season. Planes, trains, and buses are often filled to their capacity during this festive season. In case your dropshipping store operates in the travel niche, here are some travel essentials that shoppers may need:
Suitcases and Toiletry Bags
With travelers, specious and long-lasting suitcases are a must-have.  There have been recent rampant incidents of lost luggage. As a result, shoppers are keen to find uniquely colored suitcases as they are easy to spot in luggage carousels. Also, equally a hit for kids is fun suitcases. You can as well complement the suitcases with suitcase practitioners and Toiletry bags. These make packing simple and can easily be cross-sold with other travel items.
Travel-size Self-care Products
Cosmetic products as well as Travel-size hygiene are hot sellers during this season because they are easy to pack and meet. Some consumers accompany themselves with their preferred products In case they are not available at their destination. It would therefore be ideal to invest in product research to get an idea of the product brands to which your customers are loyal.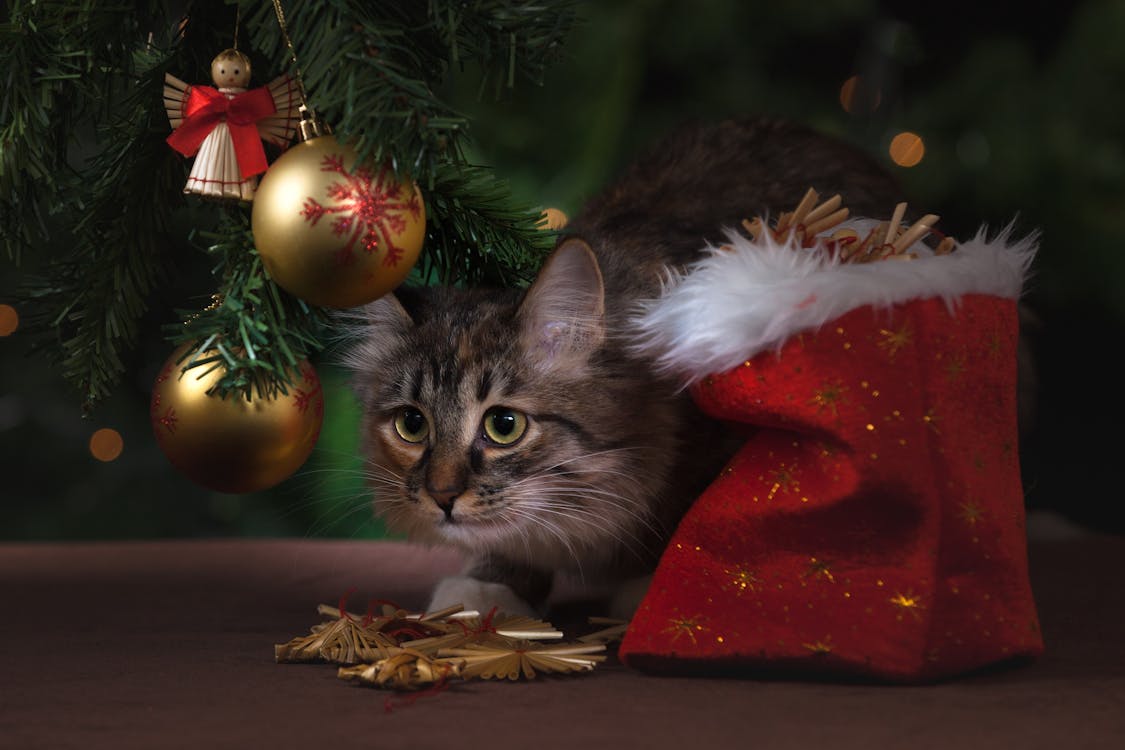 Source: Pexels
To make their pet lovers entertained and enjoy their festive season as much as they do, they go the extra mile to shop for:
Pet costumes
Pet beds
Pet treats
Leashes
Some pet owners also travel with their pets. Due to this, they require safe and comfortable pet carriers. Simply look out for well-aerated trendy and fashionable designs for fashion-forward customers. Endeavor caters to different types and sizes of pets too.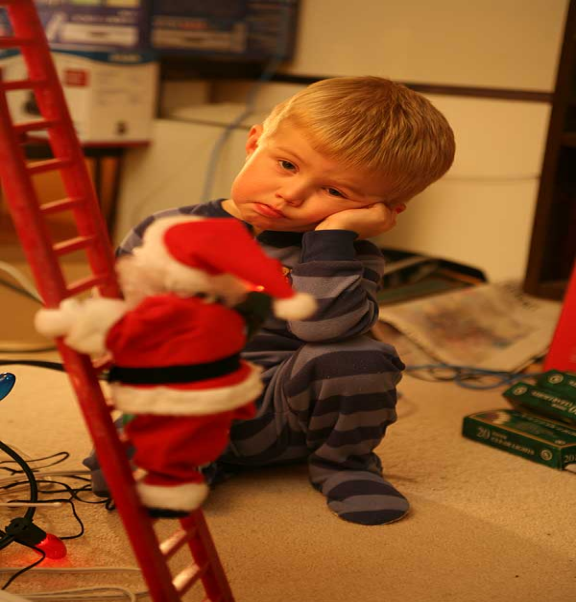 There is scarcely any gift thriller than a tiny Santa-stairs. A perfect gift to delight kids and the elderly.
It's an eye-catching item
It is available in a variety of cool colors
The wow factor is that it has the ability to climb and sing together
It is small and lightweight. It is therefore suitable for Christmas tree décor.
Its profit margin is around 1.5X to 2X.
Marketing tips to win more customers to your dropshipping store during Christmas
In order to be assured of success in this highly coveted festival, make an event calendar and mark all the important marketing events for boosting your sales. Let's go through some of them here:
Provide clear guidance on gift offering
It always becomes a headache and a great pain in the neck when it comes to choosing gifts for family, friends, and soulmates. You, therefore, need to make your site a little bit unique by eliminating this normally occurring client's pain. You can do this by, for instance, creating several blog posts with different categories such as gifts for parents, for a boyfriend, for a girlfriend, for friends, and including your products with detailed benefits. Trust me, sales won't be long in coming. In fact, you will not only increase the conversion rate but also help customers with their choice.
Leverage your social media activity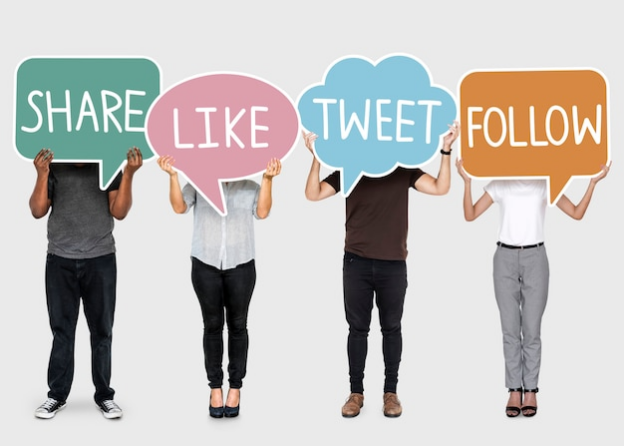 The most powerful, and trustworthy tool to use to ensure a wide range of customer coverage is the use of social media platforms. The brighter your Social Media is, the higher your chances of winning more customers. You can tell about your best offers, ask customers for their opinions, discuss interesting Christmas facts, organize contests to attract a larger audience and even share fruitful information. You should also be keen on using the exquisite Facebook video cover and you will be on top of these sales. Christmas hashtags also play a very crucial role on your social media platforms. If you want to find and engage with your audience, use various thematic hashtags. With hashtags, you can easily track the statistics of your campaign and get a better understanding of the results.
Upgrade your email marketing
You should widely engage in these three emails to win your customers to your store. To begin with, use blog emails to help you in completing your guides to gift-giving in turn share them through emails. You can in essence send your subscribers a list of articles that you wrote and give them the opportunity to learn more about gifts and products as well.
Secondly, don't forget to use promotional emails. Nevertheless, make them holiday-themed through the use of Christmas colors, and elements of design, and make sure you have the full knowledge about your customers' preferences. Remember that most likely, the consumers are overwhelmed with holiday hassles and as such, include your bestsellers that will be a perfect present to a boss, friends, or mom just to mention a few.
Finally, send your clients warm emails about the passing year and even give them a promo code as a thank you. You can as well wish them Merry Christmas and a fantabulous holiday. If you want them to trust you, don't include any promos in this email. People love sincere things!
Use the opportunity to attract returning customers
There is a need for you to magically turn your visitors into repeat customers (dropshippers bread and butter) or at least make them your subscribers. You can do this through the use of Pop-ups, lead magnets, and loyalty programs to give yourself a chance to interact with your visitors or customers again with such a nice tool as email marketing.
Prepare gifts for your customers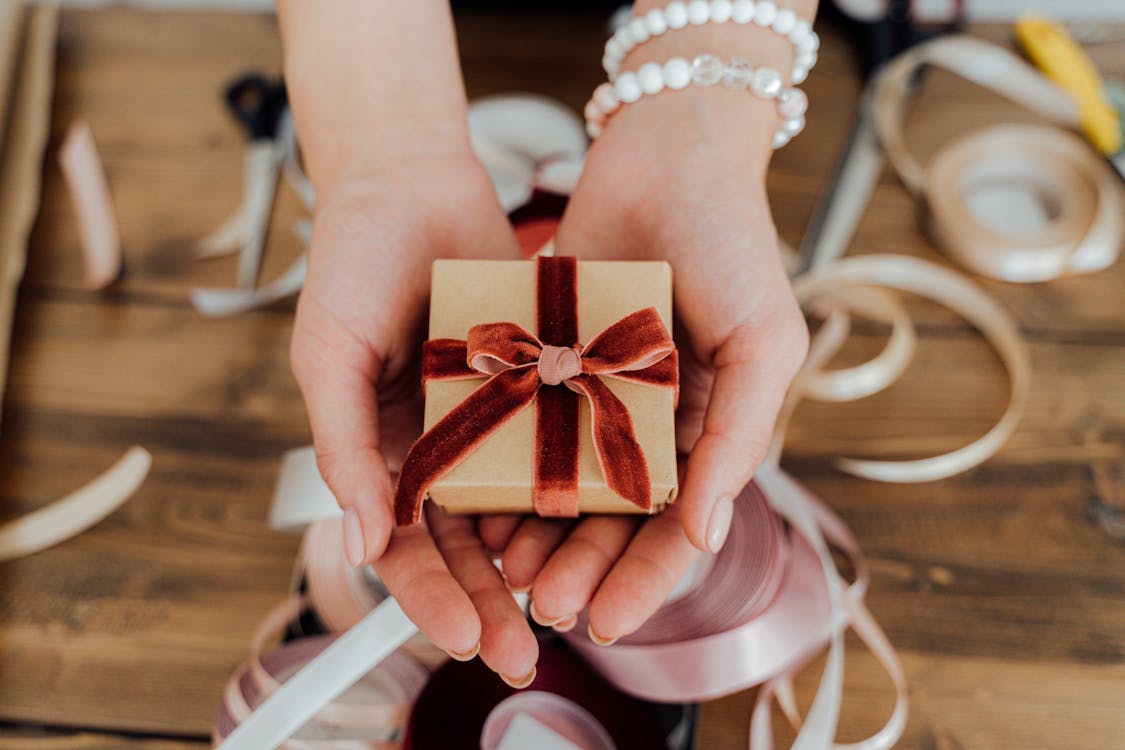 Source: Pexels
Christmas holiday acts as an arena for doing something nice to our friends, family, neighbors, etc. Why then not do something nice for your customers as well? In partnership with your dropshipping supplier and offer your customers small gifts such as Christmas decorations, gift cards, etc., and they will be touched and remember your store for a long time as compared to those of your competitors. It is also absolutely cool to offer free gift wrapping, if possible as most people aren't very good at this and it would be nice of you to take care of your customers in advance.
My winding-up thoughts
The most outstanding lesson learned from this article is that you have the opportunity to a huge revenue before, during, and after the Christmas holiday. Nevertheless, maximizing your chances means preparing adequately for your Christmas holiday online dropshipping store well in advance. I hope the guide from this article, is strictly and painstakingly followed to the letter, then you are assured of flourishing moments in this upcoming holiday. Thanks for reading.