It is the first step that is troublesome. Both Shopify and we provide basic functions to create unlimited possibilities for you.
A large number of products does not mean a large amount of traffic. Focus on the smallest store configuration and devote your time to marketing. Start selling, then consider expanding the store.
Before you start, please make sure that your Shopify has been configured correctly. The Shopify store launch checklist.
1. Connect Dropshipman to a Shopify store
Please confirm your account and email in Settings> Profile. But please note that this email address is the email address you registered with Shopify. We contact you through the email address in Shopify> Notifications.
2. Explore what the product decides to sell
This will be a step that requires a lot of data and is the key to your sales. With the data support of AliExpress, it can help you find suitable products quickly.
Quickly select hot products:
Guideline of AliExpress dropshipping center
How to pick winning products on AliExpress
For fast shipping:
Fast shipping from the nearest warehouse
3. Change store currency
The currency we display will be based on the currency of your store. The correct configuration of the corresponding currency is also easier for marketing. Please configure your default payment method in Your Shopify store> Settings> Store Details.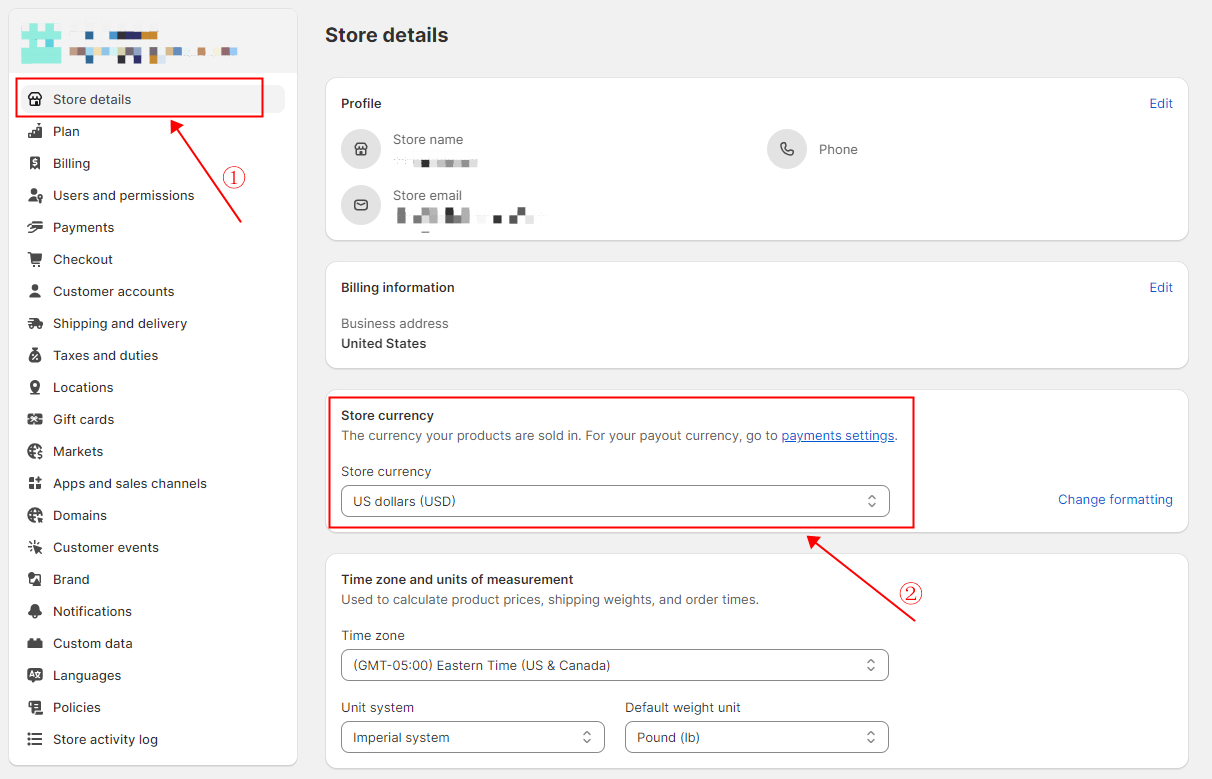 4. Set up Dropshipman
We have many configurations. Three of them can be configured in advance.
5. Create collections
Collection can be used as a category, which is very practical. But please note that there are two types of Shopify Collection, one is manual and the other is automatic. And we can only modify the manual collection.
6. Add products
There are two steps to add products from AliExpress to your store. 
Step1: Add AliExpress products to Dropshipman:
By Chrome Extension(One-click import all match)
Step 2: Import products from Dropshipman to your store:
Import products to your Shopify Store
Other:
Sourcing products(Benefit 10 days to US & France with products shipped by us!)
7. Disable request fulfillment
Although we default this status is "To order". But this state will affect many operations. We recommend that if you are not particularly familiar with the operation of Shopify orders, please turn off this option.
8. Test order
 To make sure everything is done, test orders are the fastest way. Then place order via Dropshipman
Now your store is ready! Please bookmark the Shopify marketing blog and start learning how to make money! => https://www.shopify.com/blog/topics/sell